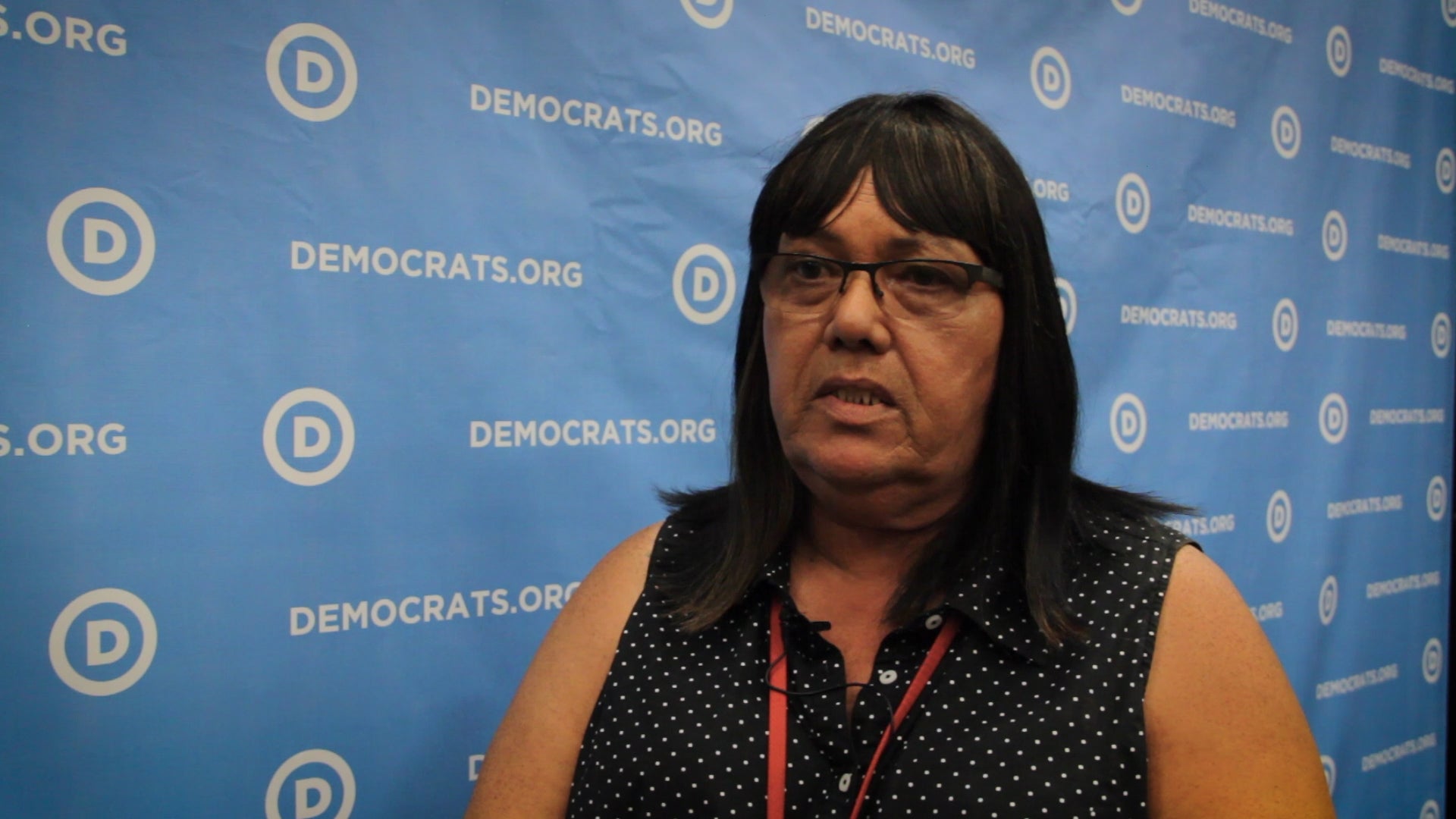 Meet the transgender delegates at the Democratic convention
PHILADELPHIA -- On Thursday, Sarah McBride will be making history, taking the stage at Democratic national convention as the first openly transgender speaker at any major political party's convention.
"We're in an incredible place right now," McBride, a press secretary for the Human Rights Campaign, said of the Democratic party in a Wednesday interview with CBS News. "A place that I think really underscores the progress in this country overall on trans rights. And I couldn't be prouder to be a part of this convention."
The transgender activist, standing outside the arena where President Obama would later deliver an optimistic message about American progress, gushed on excitedly about the convention's message of "inclusion and equality." Around the corner, people milled around an all-gender restroom at the Wells Fargo Center, where five percent of the facilities had that same level of access.
"It's a convention that says that here in America every person should be valued, respected and protected," she said. "Where every voice matters."
But McBride's pride at her historical role in Philadelphia underscores an important fact: for the transgender community, the progress has come suddenly and swiftly in these last few years -- but it's been a long time coming.
As recently as 2004, no one in the Democratic party uttered the "T" word -- that was the first year Barbra Casbar Siperstein attended a national convention as a delegate.
Casbar Siperstein, a transgender superdelegate, put it this way: "The 'T' was silent in LGBT."
Twelve years later, the community is seeing a complete turnaround.
"It's literally a 180 from 2004," Casbar Siperstein told CBS News. Back then, "there were five of us who were delegates who were part of the official delegation....Today, there are 28 appointed or elected transgender delegates."
For Laura Calvo, a trans superdelegate from Oregon, the change in representation is an important one on a policy and personal level.
When Calvo first became involved with the Democratic party in Oregon, she said "there was nobody else like me."
"I was always the one person in a crowd of, you know, 600, one thousand people who was openly identified as trans," said Calvo, who now sits as the vice-chair of the DNC's LGBT caucus. "And now it's really wonderful to see that I'm not the only person there, and that we do have a diversity of delegates from around the country."
This year, there are 28 openly transgender Democratic delegates, and moreover, they've seen a breakthrough in the party's platform, too: for the first time, it uses the word "transgender."
The struggle for inclusion of that language began in 2004, the year then-Sen. John Kerry, D-Massachusetts, was the nominee, Siperstein recalled. She said his campaign wanted to distance itself from the issue.
"We were frustrated by the fact that we had -- there was no language," she said. "We tried to get nondiscrimination language in the party platform. We could not. They didn't want to hear it."
That rejection hurt people like Calvo, a police officer who was outed at work as a trans woman in 1995 and lost her job as a result.
"My boss basically said I was a freak and I couldn't come back. And just six months earlier or eight months earlier, I was deputy of the year," Calvo said. "But there was no recourse for me, there was no anti-discrimination laws. There was nothing that I could turn to for help."
But the culture and politics are in a far different place now. Same-sex marriage has been blessed by the Supreme Court. President Obama recently issued directives to public schools about transgender bathroom access, the Democratic platform itself contains non-discrimination planks specifically aimed at the needs of the transgender community.
"There is still much work to be done," reads the 2016 platform, passed earlier this week. "LGBT kids continue to be bullied at school, restaurants can refuse to serve transgender people, and same-sex couples are at risk of being evicted from their homes. That is unacceptable and must change."
The specifics in the platform matter a great deal to Ella May, a 54-year-old transgender delegate who hails from North Carolina, home of the controversial HB2 legislation, a statewide bill that prevents transgender people from using bathrooms corresponding to the gender with which they identify.
"HB2 is a hate bill," May said. "And that's what it was meant to be."
The party's platform speaks to laws like this. "We will oppose all state efforts to discriminate against LGBT individuals, including legislation that restricts the right to access public spaces," it reads. "We will support LGBT elders, ensure access to necessary health care, and protect LGBT people from violence -- including ending the crisis of violence against transgender Americans."
Could the platform go further? Sure, Calvo, the DNC's LGBT vice-chair, acknowledged. But it's still a giant, progressive leap.
"Nothing's perfect," Calvo said. "When you can say is that this is the public policy -- that discrimination shall not happen and there's consequences to it. Then that starts to shift some of the thinking and some of the attitudes of folks."
Mara Keisling, a transgender member of the platform committee, praised the historic breadth of the policy statements.
"It is a really wonderful, pro-transgender platform," Keisling said. "It recognizes that we need to be part of America. That we are part of America. And policy needs to reflect that."
Thanks for reading CBS NEWS.
Create your free account or log in
for more features.