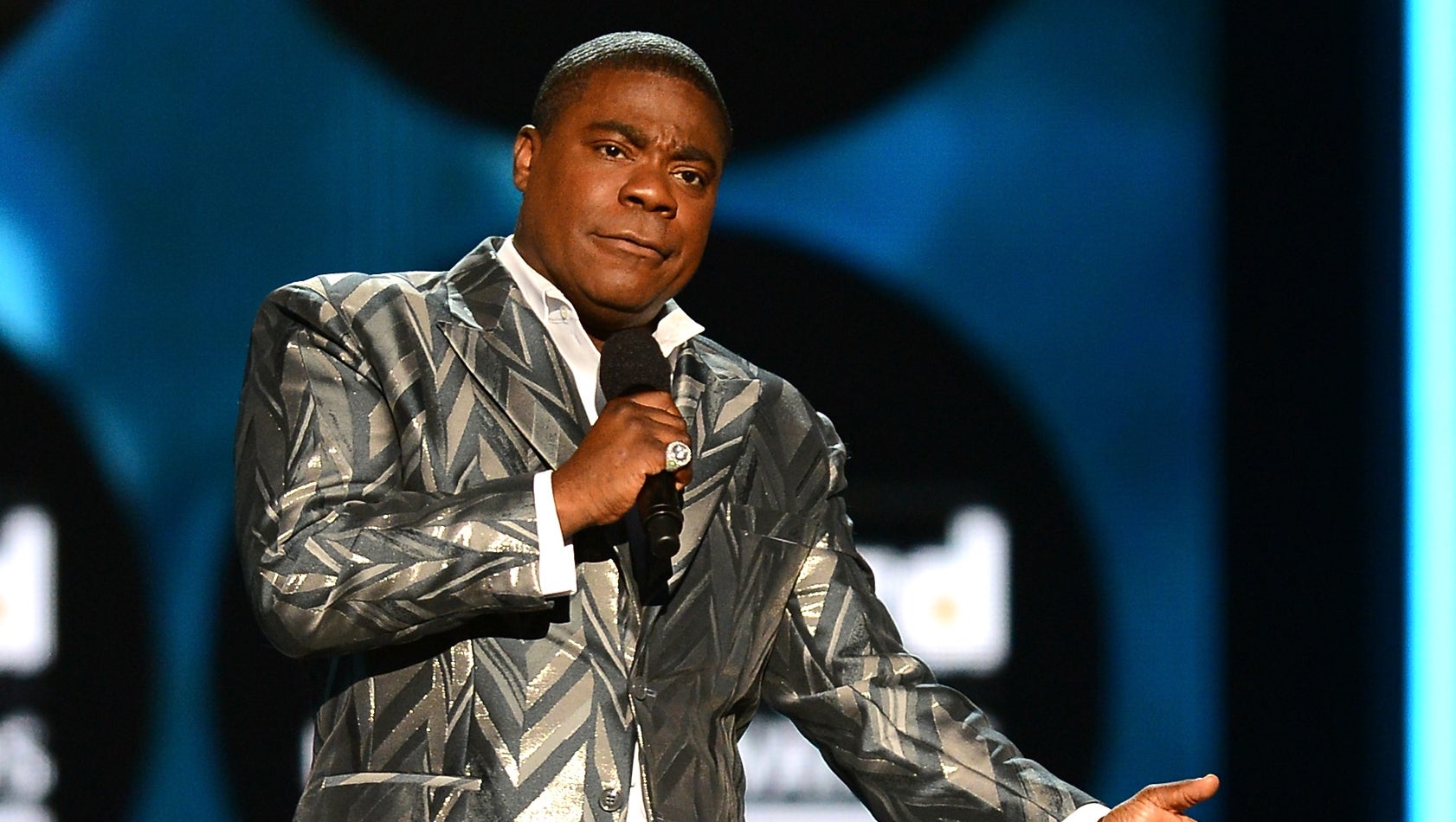 Tracy Morgan, Wal-Mart settle lawsuit over fatal crash
Tracy Morgan has settled his lawsuit against Wal-Mart over a highway crash last year that killed one man and left Morgan and two friends seriously injured.
A filing in federal court in Newark, New Jersey, on Wednesday refers to a confidential settlement reached by the two sides. Morgan's publicist also confirmed a settlement had been reached.
"Wal-Mart and I worked diligently to reach this settlement for the plaintiffs and their families," Morgan's lawyer, Benedict Morelli, said in a statement. "Wal-Mart took full responsibility for the accident, which we greatly appreciate."
Morgan added, "Wal-Mart did right by me and my family, and for my associates and their families. I am grateful that the case was resolved amicably."
Bentonville, Arkansas-based Wal-Mart Stores Inc. called it an "amicable settlement." Details weren't disclosed.
A Wal-Mart truck slammed into the back of a limo van carrying Morgan and the others back from a show in Delaware last June. Comedian James "Jimmy Mack" McNair was killed. Morgan suffered head trauma, a broken leg and broken ribs.
Wal-Mart reached a settlement with McNair's two children in January. McNair, of Peekskill, New York, grew up with Morgan in New York City and was a friend and mentor to him over the years.
Wal-Mart had said earlier this year it was working toward settlements with the victims of the crash.
"We know there is nothing we can do to change what happened to Mr. McNair," company spokeswoman Brooke Buchanan said in January. "We're committed to doing what's right."
The truck driver, Kevin Roper, of Jonesboro, Georgia, faces several criminal charges, including death by auto, in state court. He has pleaded not guilty. He wasn't a defendant in Morgan's federal lawsuit.
Morgan, who starred on "Saturday Night Live" and "30 Rock," suffered what his lawyer has referred to as a traumatic brain injury. "He's fighting to get better, and if there's a chance for him to be back to the Tracy Morgan he once was, he's going to try to do that," Morelli said back in November. "But we just don't know because of the severity of the injuries that he sustained and the fact that he had such a severe brain injury."
Morelli said in March that Morgan wasn't fully recovered but was "working very hard to get better, physically, emotionally and mentally."
Morgan had hoped to attend the "Saturday Night Live" 40th anniversary special in February but was unable to. At the live special, his former "SNL" and "30 Rock" co-star Tina Fey told the audience, "I wish my friend Tracy Morgan was here tonight, and I know that he was hoping he would be well enough to be here too."
Limo van passengers Ardley Fuqua, of Jersey City, New Jersey, and Jeffrey Millea, of Shelton, Connecticut, also suffered serious injuries in the June crash and were plaintiffs in the lawsuit against Wal-Mart.
According to the criminal complaint, Roper was operating the truck without having slept for more than 24 hours.
A preliminary investigation by the National Transportation Safety Board estimated that Roper was driving 65 mph in the minute before he slammed into Morgan's limo van on the New Jersey Turnpike. The speed limit on that stretch of the turnpike is 55 mph and was lowered to 45 mph that night because of construction.
Thanks for reading CBS NEWS.
Create your free account or log in
for more features.