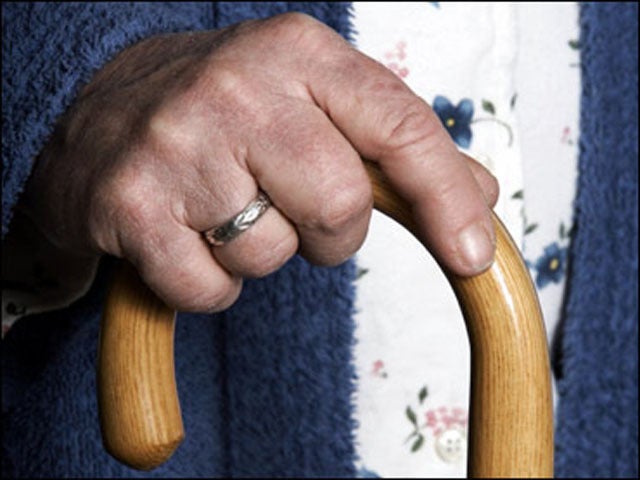 Tips for buying disability insurance
(MoneyWatch) A few days ago I wrote about why disability insurance can be more important than life insurance.
Disability, I said, impacts your ability to earn an income at a time when your medical expenses can increase considerably. I also commented on why more people buy life insurance than buy disability insurance (about 70 percent versus 40 percent.) I suspect most people look at disability as something that may never happen to them. Death is a certainty for everyone, but disability is not. Perhaps disability or income insurance is just another insurance need competing for a limited financial budget. The cost, which can vary with age and the amount of coverage, can range from a few hundred dollars to several thousand dollars a year.
Here are a few things to think about if you're contemplating a disability policy:
Individuals no longer working whose income now stems from investments, pensions and other sources do not need this coverage. Obviously, a group that fits this category includes retirees. In fact, many disability insurance policies end at age 65 or 70. And you don't buy this coverage for dependents such as a nonworking spouse or minor children.
Another group that can get by without it are those with annual incomes below $30,000. They may find that Medicaid, Supplemental Security Income, state disability income programs and workers' compensation programs provide an adequate financial safety net. Check out the Social Security website to learn more about these programs.
If you are the wage earner and are responsible for your own living expenses and/or for the living expenses of others who are your dependents, then you should consider disability coverage. Employees who receive little or no disability benefits through their employer and self-employed individuals are prime candidates.
How much is enough?
Experts agree that once an individual's need for disability insurance is established, it is necessary to get coverage that pays benefits of 50 percent to 70 percent of income. Insurance companies are reluctant to offer more because they want to make sure you have a financial incentive to return to work. You should also factor in your medical benefits and consider whether you want enough disability income to continue building your savings, since your contributions to retirement plans will stop if you can no longer work.
Employer disability plans
If you are one of the millions of workers who already have this coverage or the option to pay for it through a group plan, there are still tax matters to consider:
Ask your company whether you incur taxes on premiums it pays (for employer-paid programs) or whether the cost of your disability insurance is paid with after-tax dollars. Under the tax code, all disability benefits paid to you are tax-free when premiums are paid with after-tax dollars. However, coverage paid for with pretax benefits is taxable. If your employer offers you a choice, pay for your disability premiums with after-tax pay. It is more valuable to receive disability benefits tax-free than to pay smaller premiums with pretax dollars. And if the disability benefits are tax-free, you can buy less coverage (benefits of 50 percent of pay versus 70 percent) and lower the premium cost.
If you check back in a few days, you can read my comments about buying a private policy and things to keep in mind when you do so.
Thanks for reading CBS NEWS.
Create your free account or log in
for more features.