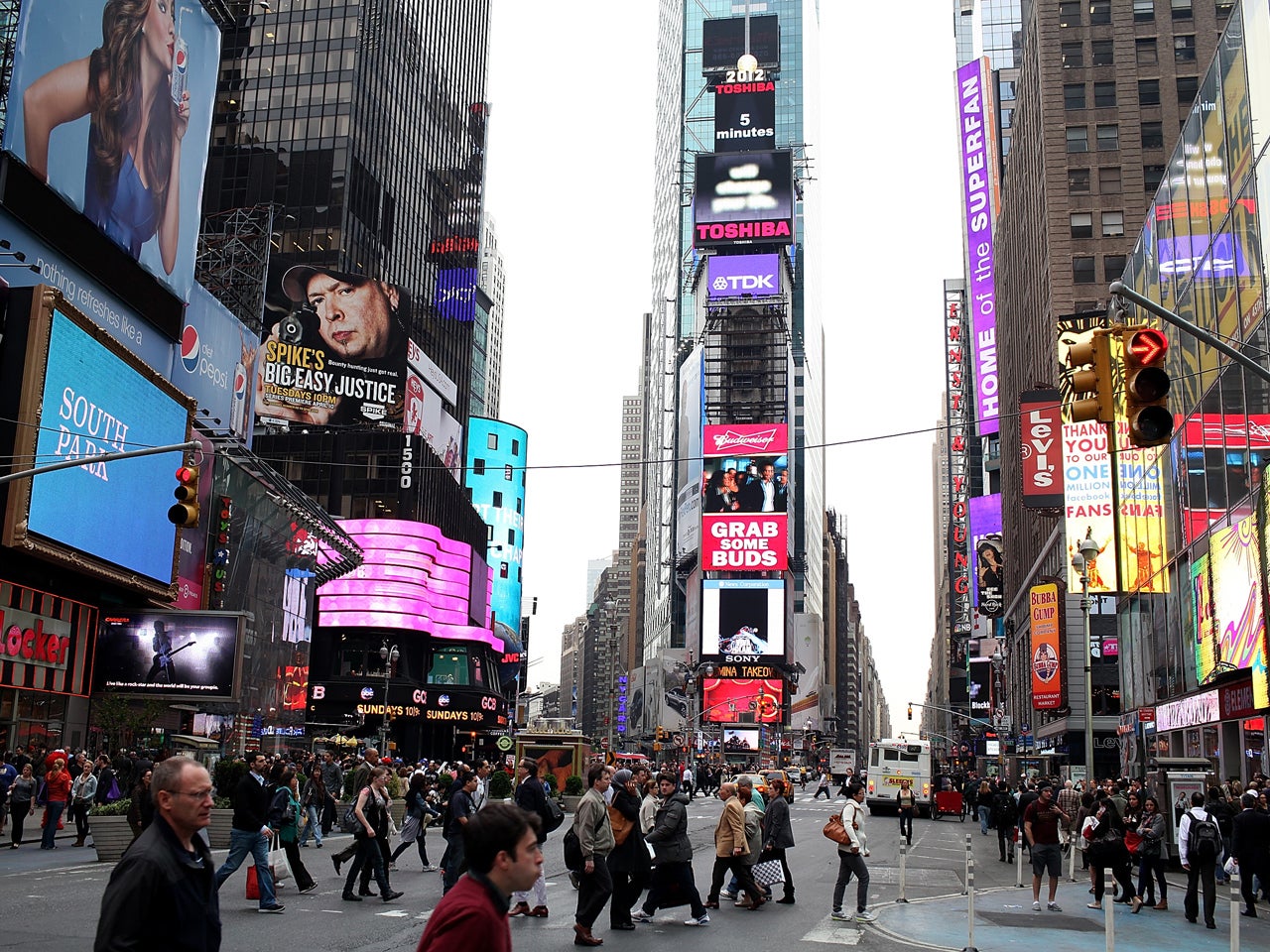 Times Square shooting: NYPD officers shoot two innocent bystanders near Times Square
NEW YORK NYPD officers fired three shots on a crowded Manhattan street near Times Square on Saturday night, missing the man they believed had a weapon but striking two bystanders, police said.
The incident happened just before 10 p.m. at 42nd Street and Eighth Avenue near the Port Authority Bus Terminal. A large investigation had the normally busy area around the Port Authority shutdown, WCBS New York reports.
Police said officers saw a man on foot weaving erratically through traffic and sometimes blocking vehicles. After approaching him, police said, the man reached into his pocket as if grabbing a weapon, and two officers fired a total of three shots. They missed him but struck a 54-year-old woman in the right knee and a grazed a 35-year-old woman in the buttocks, police said.
The women were taken to hospitals, where they both were listed in stable condition, according to police. Neither had injuries considered life threatening, police said.
The man was taken into custody after a police sergeant subdued him with a Taser. No weapons were found on him.
Police said the 35-year-old suspect was taken to Bellevue Hospital, where he was in stable condition. They described him as "emotionally disturbed."
Police did not release the names of the women or the man in custody.
The incident calls to mind a 2012 case where nine bystanders were injured during a police shooting by police bullets, ricochets and fragments when two officers fired at a man suspected of gunning down a former co-worker outside the Empire State Building.
In that incident, officers fired a total of 16 shots outside one of the world's most popular tourist attractions as a large crowd watched. While an investigation later determined the suspect, who was killed in the incident, had 10 bullet holes in him, many nearby were still wounded. The NYPD and Mayor Michael Bloomberg fiercely defended the officers' actions at the time.
Thanks for reading CBS NEWS.
Create your free account or log in
for more features.