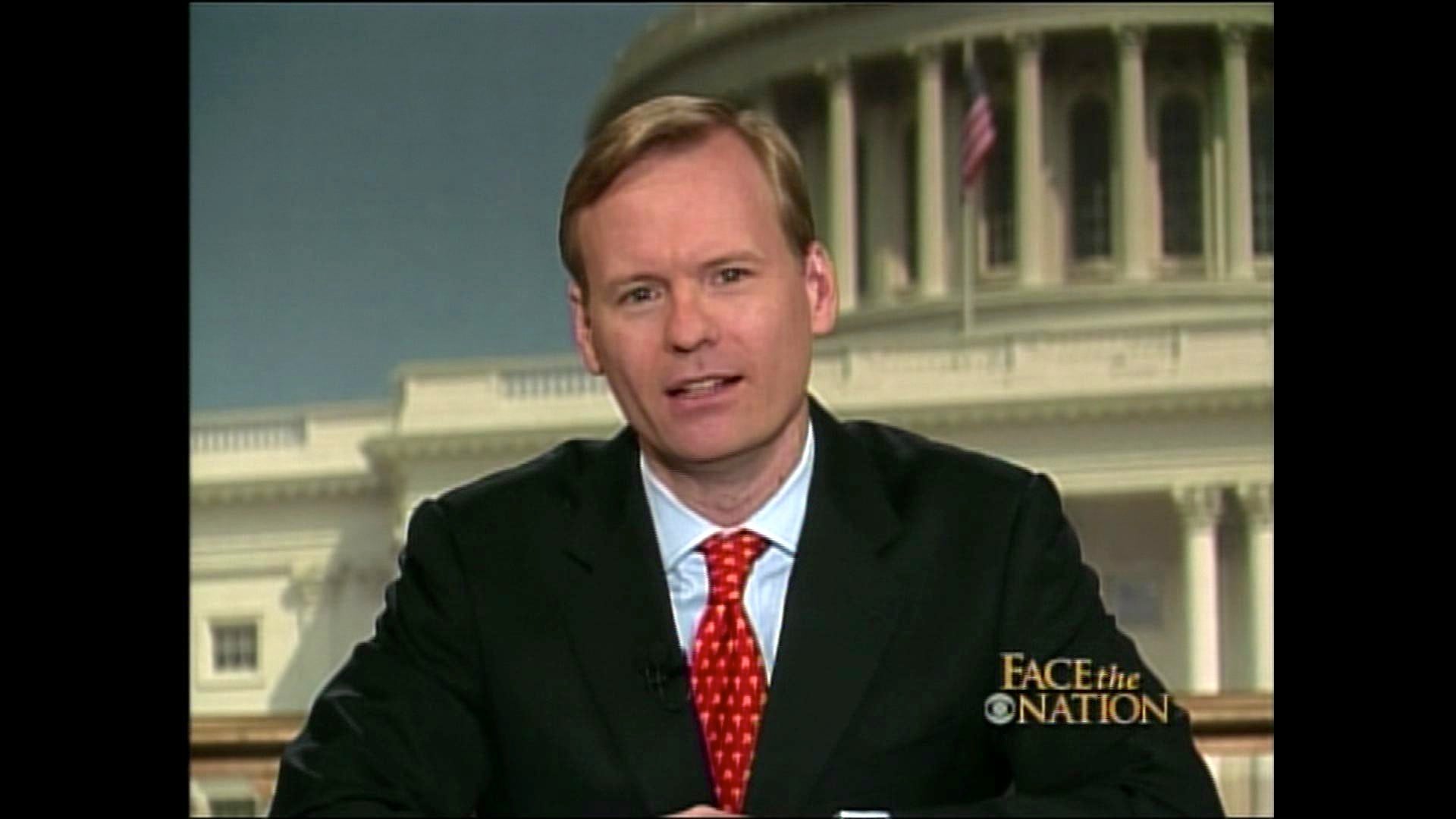 Throwback: The first time John Dickerson hosted Face the Nation
It was unusually early for CBS News' John Dickerson to arrive at the network's Washington bureau on Sunday to moderate a broadcast of Face the Nation. The guests were the chairman of the Joint Chiefs of Staff and two longtime senators, Chuck Schumer and Chuck Grassley. The topics: North Korea, Afghanistan, Iraq, and a contentious debate over health care reform.
That all may sound like a description of this past Sunday – or really any Sunday since Dickerson took over as moderator of Face the Nation in 2015. But it wasn't. It was July 5, 2009, the first time Dickerson ever sat in the anchor's chair as a substitute host. (In Washington, the old adage rings particularly true: the more things change, the more things remain the same.)
At the time, eight-plus years ago, Dickerson was a full-time reporter at Slate Magazine and a part-time political analyst for CBS News. By 2011, he'd been named the network's political director. And when longtime Face the Nation moderator Bob Schieffer stepped down in 2015, Dickerson was tapped as his replacement.
Dickerson has now begun another chapter at CBS This Morning, joining Gayle King and Norah O'Donnell as a co-host. (Apparently the alarm clock ringing in the wee hours of the morning was such a joy, he decided he wanted to hear it five days a week, albeit a couple of hours earlier on the weekdays).
As Dickerson prepares for his final broadcast as the full time host of Face the Nation this Sunday, we thought it might be fun to take a quick trip down memory lane to remember his first Sunday in the job. The video is above, and a transcript is available here.
Thanks for reading CBS NEWS.
Create your free account or log in
for more features.