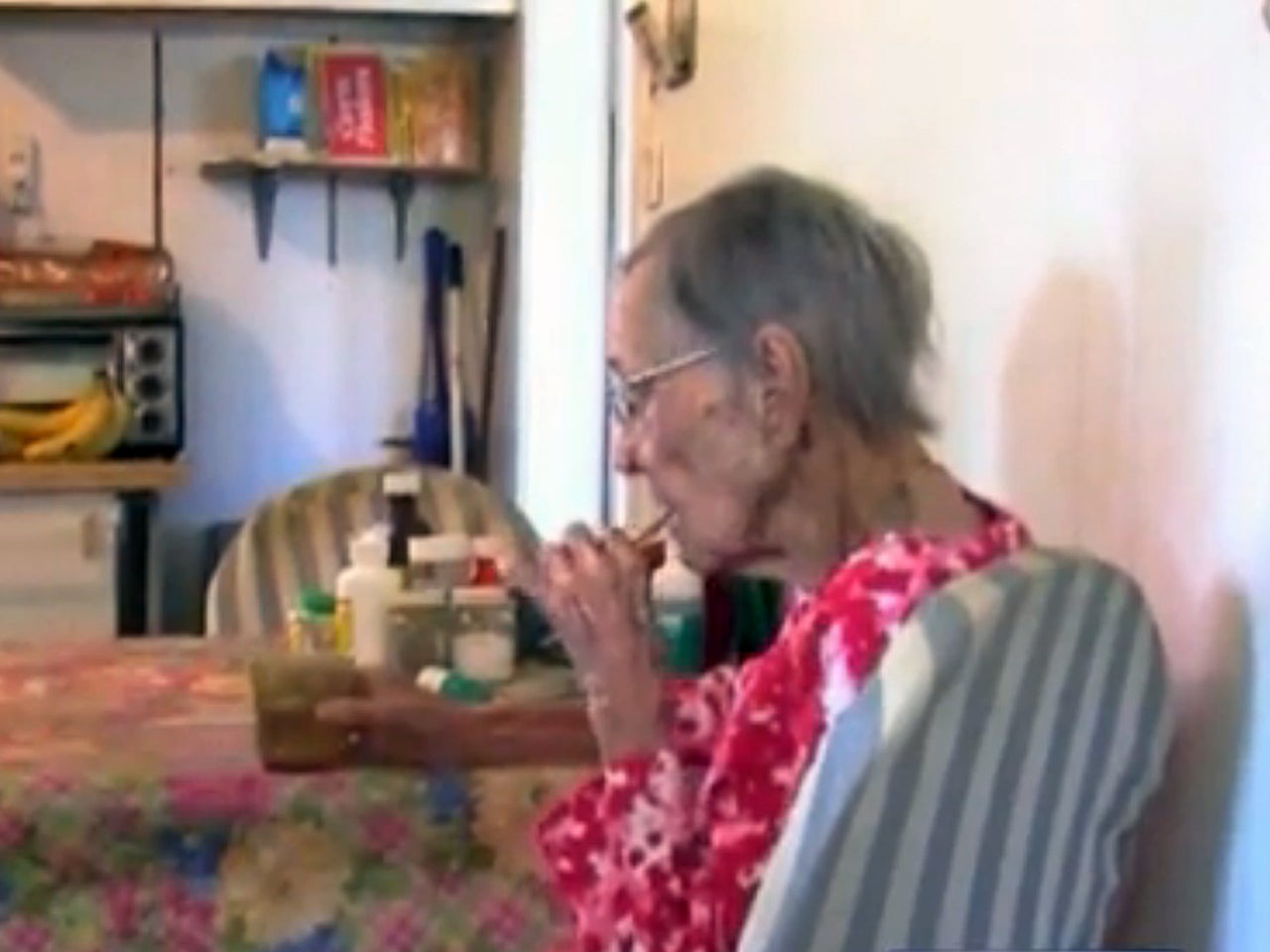 The secret to long life? Bacon, says 105-year-old
Pearl Cantrell, a centenarian from Abilene, Texas, attributes her longevity to thin, fried strips of pork.
"I love bacon, I eat it everyday," Cantrell told KRBC.
The mother of seven just celebrated her 105th birthday. Her daughter Anno told KRBC that her mother still loves sewing and dancing -- especially country dancing, waltzing and two-stepping -- even at her age. She just gave up mowing the lawn at the age of 100, the West Texas Tribute reported.
Cantrell spent her life working in the fields and waiting tables. She's outlived both her husbands, and three of her children. She claims that her bacon habit helped her survive through the hard times.
Because of her love for the fried meat, Oscar Meyer gifted her with several packages of bacon and let her ride in the Weinermobile, according to CBS affiliate KHOU in Houston, Texas.
Scientific evidence has shown that fried foods aren't exactly keys to longevity. A study presented in February at the International Stroke Conference in Honolulu showed that Southerners, who eat fried, salty foods more than the rest of the United States, are 20 percent more likely to die of stroke than the rest of the country. Alabama, Arkansas, Georgia, Indiana, Kentucky, Louisiana, Mississippi, North Carolina, South Carolina, Tennessee, and Virginia are known as the "Stroke Belt" of the U.S., according to the National Heart, Lung and Blood Institute.
A May 2010 study in Circulation showed that frequently eating bacon, sausage, hot dogs and other processed meats upped the risk of heart disease by 42 percent.
A January 2012 study in the British Journal of Cancer added that processed meats like bacon may raise risk for pancreatic cancer. The researchers determined for every two strips of bacon -- or sausage links -- a person eats every day, there's a 19 percent rise in risk for pancreatic cancer.
However, Cantrell sticks by her word that bacon is best for her.
"I don't feel as old as I am, that's all I can say," she said to KRBC.
Thanks for reading CBS NEWS.
Create your free account or log in
for more features.