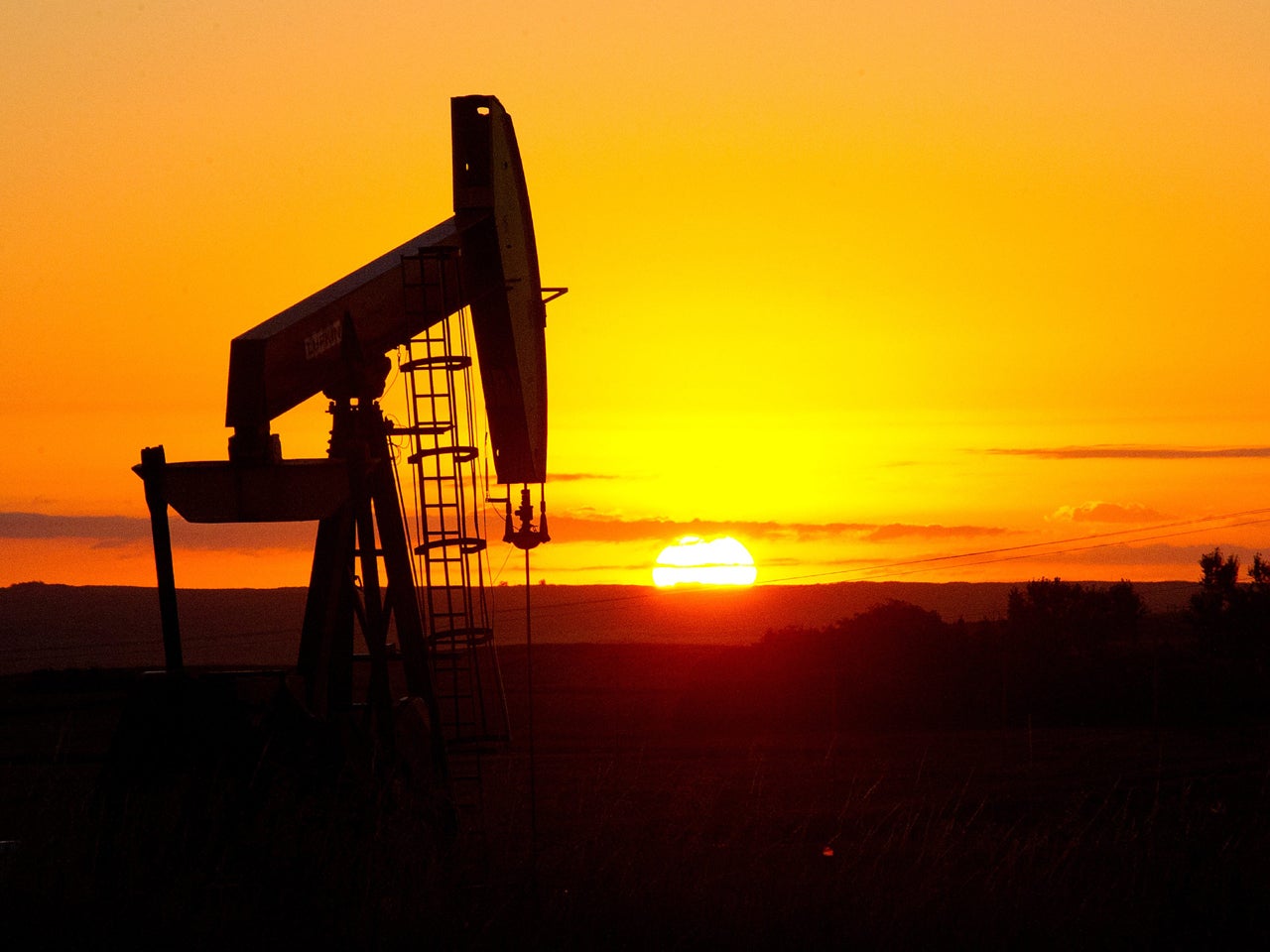 The most dangerous U.S. state for workers
While the U.S. has become a safer place for workers since the Occupational Safety and Health Act became law more than 40 years ago, there's still work to be done as employees in some states and industries remain at higher risk for injury and death, according to a new report from the AFL-CIO.
According to the AFL-CIO, the most dangerous U.S. state for workers is North Dakota, which the report calls "an exceptionally dangerous and deadly place to work." Its fatality rate -- almost 18 deaths per 100,000 workers -- is five times higher than the national average. It's also double the state's 2007 rate, when it stood at 7 deaths per 100,000 workers.
North Dakota's spike in workplace deaths illustrates the dark side of the state's booming energy industry, which has brought both high-paying jobs and problems such as rising crime rates and homelessness, thanks to a lack of housing. The rising rate of workplace deaths suffered in the oil and gas industry was called "unacceptable" by Secretary of Labor Thomas E. Perez last year.
"A particular focus is needed on the oil and gas industry," said Peg Seminario, director of safety and health for the AFL-CIO, on a conference call with reporters. "With that industry growing and expanding, we've seen an expansion of fatalities not just in North Dakota, but in other states. It needs much more attention by employers, OSHA, and other state and federal agencies."
While workers in the oil and gas industry face higher risks overall, North Dakota's rate was far larger than that of other states with large energy industries. Texas, the country's top oil-producing state, had a fatality rate of about 5 workers per 100,000 in 2012, for instance.
So what's driving North Dakota's spike in workplace deaths? It could be tied to inexperienced workers, as well as a lack of proper training from employers, given that the state's energy industry isn't as established as those in Texas and Oklahoma, Seminario said.
North Dakota wasn't alone in seeing a spike in workplace deaths in 2012, the most recent year for which there's data on fatalities and injuries while at work. Twenty-one states saw jumps in either the rate or the number of fatalities between 2011 to 2012, with New Hampshire posting an 83 percent rise, followed by North Dakota at 43 percent, and Vermont with a 35 percent increase.
Renewed activity from construction projects could be driving workplace fatalities higher in some states, Seminario said. "The construction industry has a high fatality rate," she noted. "With that industry coming back from the recession, we've seen an increase in the numbers from that sector."
Still, the number of workplace deaths overall have declined since 1970, when the country registered about 13,800 on-the-job fatalities. In 2012, the number of deaths about one-third of that, at about 4,600 fatalities.
While the Obama administration has stepped up enforcement and increased the number of OSHA inspectors, the AFL-CIO report called the efforts "slow and disappointing," coming after what it described as "eight years of neglect and inaction under the Bush administration."
The numbers of OSHA inspectors may not inspire confidence in some critics, given that there are fewer than 2,000 state and federal inspectors to review 8 million workplaces, or what the AFL-CIO says is one inspector for every 68,000 workers.
It's not just fatalities that are a problem for American workers, either. Occupational diseases and workplace injuries and violence continue to plague employees, the report noted. More than 3.8 million workers suffered from work-related injuries and illnesses in 2012, which the union said is likely underreported and could be as high as 11.4 million employees.
"The cost of these injuries and illnesses is enormous -- estimated at $250 billion to $330 billion a year," the report said.
Violence and assaults impacts women while on the job more than men, with female workers suffering two-thirds of all such injuries, the report noted. Some of those female workers are victims of assault by healthcare patients or social work clients.
"Workplace violence is the second leading cause of workplace death in the country," Seminario said. "Injuries are coming from patients and clients. You don't have the staffing or resources" in some institutions, such as psychiatric hospitals, to protect workers, she added. "It's a growing issue, particularly for women."
Thanks for reading CBS NEWS.
Create your free account or log in
for more features.