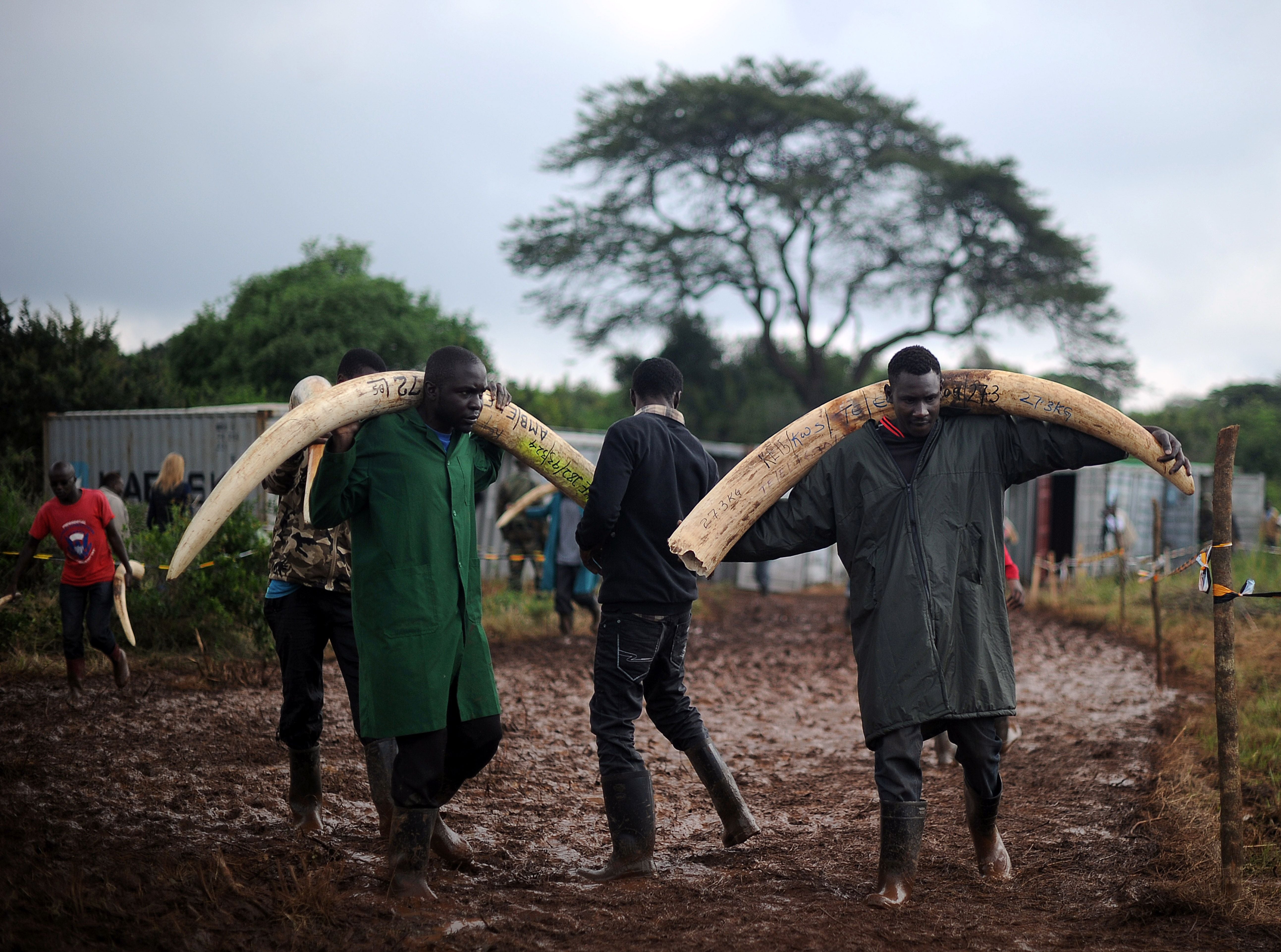 Poacher in DiCaprio documentary gets 12 years in prison
DODOMA, Tanzania -- A court in Tanzania on Friday sentenced a notorious poacher nicknamed "The Devil Has No Mercy" to 12 years in prison.
Boniface Methew Malyango was the subject of a documentary last year, "The Ivory Game," produced by actor Leonardo DiCaprio and others.
Malyango was sentenced by a magistrate's court in the capital, Dodoma, after being convicted of leading organized crime. He is nicknamed "Shetani Hana Huruma" in the local Swahili language.
He was sentenced alongside his brothers Lucas Mathayo Malyango and Abdallah Ally Chaoga.
The three were arrested in October 2015 while attempting to smuggle 118 tusks worth over $863,000.
African governments are struggling to stem elephant poaching, which threatens the survival of the species. Ivory is in demand in China, where it has been seen as a status symbol.
Also on Friday, wildlife authorities in Kenya announced they had killed two suspected poachers and were looking for others after an exchange of fire in Tsavo East National Park. A wildlife officer was wounded in the shootout, said a statement from the Kenya Wildlife Authority.
Thanks for reading CBS NEWS.
Create your free account or log in
for more features.