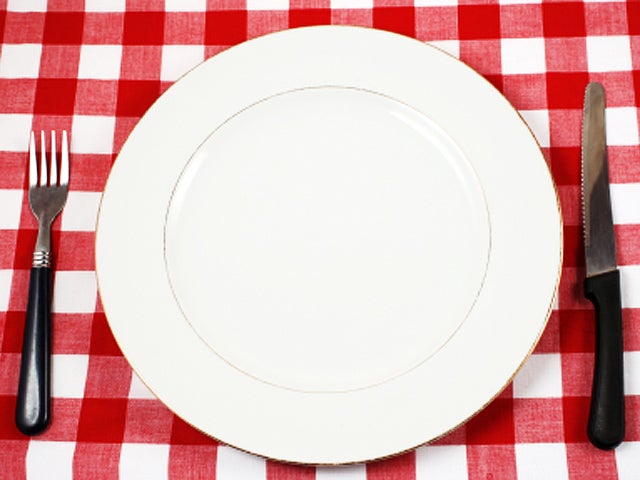 The Dish: Chef Sarah Grueneberg
Chef Sarah Grueneberg got an early start on her culinary career. Growing up in Houston, she loved to cook and bake - and took over the kitchen when her mom traveled for work.
After culinary school she cut her teeth at legendary restaurants like Brennan's of Houston, and Spiaggia in Chicago. Chicago is where she opened her own Monteverde. Last year, it was named one of Food and Wine's restaurants of the year.
Just last month she received another incredible honor as the 2017 winner of the James Beard Award for "Best Chef: Great Lakes."
Here are some of Grueneberg's signature recipes:
Roasted asparagus and morels
Asparagus and morels ingredients
Serves 2
1 bunch pencil asparagus, ends trimmed, cut in half
2 tbsp extra virgin olive oil, separated
1 tsp sea salt, plus more for seasoning
2 large duck or chicken eggs
4 ounces morel mushrooms, rinsed until water is clear
2 tbsp unsalted butter
1/2 cup pea tendrils
Few shaves of manchego cheese, with a peeler
Drizzle of aged balsamic (Acetaia San Giacomo recommended)
Directions
1.Heat a large cast iron pan over high heat for 2 minutes. Lower heat to medium and add asparagus to the dry pan. Add 1 tbsp of olive and sea salt and roast the asparagus until charred and tender, rotating the asparagus often.
2. Meanwhile in a non-stick pan, add the other tbsp of olive oil over medium heat, crack eggs into the pan. Cook over low heat till whites are starting to set. Add the butter and morels to the non-stick pan. Baste the eggs with the butter and gently sear the morels, cook until the butter is brown.
3. In a food processor combine the egg yolks, demi glace and vinegar. Whip until yolks are a pale yellow and slowly stream in the brown butter. Season with salt and lemon to taste.
Manchego fonduta ingredients
½ cup heavy cream
1/4 cup grated manchego
1 egg yolk
Directions
1.In a small sauce pot, over low heat, bring cream to a simmer. Gradually, whisk in the manchego cheese and whisk well until combined.
2. Remove from the heat and whisk in the egg yolk. Keep warm. Serve with the asparagus and morels.
Oma's Green Mountain salad
Serves 6-10
Salad ingredients
3 heads little gem lettuce, washed
1 seedless cucumber, chopped
1 pint cherry tomatoes, sliced in half
3 ribs of celery, peeled and chopped
6 red radishes, quartered
½ cup sliced chives into 1 inch batons
1 tablespoon tarragon leaves
2 avocados, diced
Directions
1. In a large, wooden salad bowl, place cucumber, tomatoes, celery, radish, avocado and herbs. Drizzle vinaigrette over the vegetables and marinate for 5 minutes.
2. Add little gem lettuce and toss well to combine. Serve immediately with a few more cracks of fresh pepper
Vinaigrette ingredients
2 cloves garlic, stem removed
1 tsp kosher Salt
1 whole lemon, juice and zest
1/3 cup extra virgin olive oil
¼ cup red wine vinegar
Few cracks from a pepper mill
Directions
1. Place the garlic clove on a cutting board. Using a heavy knife, place the blade flat on the clove and press down. Then sprinkle the salt on the garlic clove. Using the side of your knife, press down and drag the knife across the garlic/salt mixture. Repeat until a paste forms.
2. In a mixing bowl, whisk the garlic paste with the lemon juice, zest, olive oil, vinegar and pepper.
Grilled redfish acqua pazza

Serves 4
Spicy tomato broth ingredients
6 ounces baby potatoes, such as butterball or Yukon gold
2 tbsp extra virgin olive oil
2 brown anchovy fillets
1 garlic clove, sliced thin
½ tsp chile flake
1 (14 ounce) can artichoke hearts, drained and quartered
1 pint cherry tomatoes, halved
1 large bulb fennel, cored and julienned
½ cup dry white wine
1 cup homemade marinara sauce, or store bought, such as Rao's
12 ounce fish stock or chicken stock
1 tsp salt to taste
1 lemon, juiced
Grilled redfish ingredients
4 (6 ounce) fillets of Texas Redfish
2 tsp olive oil
Kosher salt
2 tbsp butter
¼ tsp Espelette pepper
1 tablespoon parsley, chiffonade
Italian style bread (to serve)
Directions
1. In a medium sized sauce pot, boil the potatoes in water over medium heat until tender. Remove the potatoes and set aside.
2. In a large pot, heat extra virgin olive oil over medium heat. Add anchovy, garlic and chile flake to toast. Add artichokes, tomatoes and fennel and stir to toast. Add white wine, marinara sauce and cook for 5 minutes, stirring often. Then add stock and lower heat to a simmer, cook for 10 minutes. Season to taste with salt and lemon juice. Set aside and keep warm.
3. Meanwhile, pre-heat the grill or grill pan over medium high heat. Brush the fillets with the extra virgin olive oil and sprinkle with kosher salt. Place the fish over the grill and cook for 2 minutes. Using a spatula, rotate the fillets 180 degrees to create a cross hatch grill mark, cook for another 2 minutes. Flip and cook for another 2 minutes. Place the fish fillets on a metal tray. Divide the butter evenly on each fillet, Espelette pepper and chiffonade of parsley. Cover with foil.
4. Divide the spicy tomato broth and vegetables evenly amongst 4 bowls and top with the grilled fish fillets. Drizzle any melted butter from the tray over fish. Serve with warm crusty bread and a drizzle of extra virgin olive oil.
Gnocchetti con pesto
Serves 4 as main course
Basil pesto ingredients
1 ounce basil leaves (3 cups loosely packed), preferably Genovese-style
1 ounce parsley leaves (about 1 cup)
1 small garlic clove
1/2 cup fruity, mild extra-virgin olive oil
1/2 teaspoon flaky sea salt, like Maldon
1/3 cup freshly grated Parmigiano- Reggiano cheese
1⁄4 cup freshly grated Pecorino Romano cheese
Directions
1. Place blender jar in freezer to chill. Meanwhile, submerge the herbs in a large bowl of cold water add a few ice cubes; let stand 5 minutes. Using hands, gently lift leaves from water. Repeat again, using fresh cold water. Let soak for 15 minutes. Remove blender jar from freezer. Place the garlic, salt and oil in the blender and blend until smooth.
2. Working in batches, lift herbs from water, shaking excess but not all water from leaves (a bit of water will make a smooth pesto) add to blender. Blend using short pulses for each addition, just to breakdown the larger leaves (do not over-blend.) Finally, add the cheeses, and blend on medium high until smooth.
3. Remove and place over an ice bath and chill until cold. Reserve for drizzling over your favorite pasta.
Gnochetti ingredients
1 pound gnocchetti pasta, or orecchiette
2 tbsp kosher Salt
4 tbsp cold butter, unsalted, cubed
1 handful basil leaves
1 cup Basil Pesto, recipe follows
½ cup whole ricotta
¼ cup grated pecorino, for garnish
2 tbsp toasted pine nuts, preferably Italian
Directions
1. Bring a large pot of water to boil, season with kosher salt, Add the pasta to the water and cook 1 minute less than directions specify. Using a skimmer, remove cooked pasta from pot and place in a large saucepot or sauté pan, along with a ¼ cup of the pasta water over medium heat. Stir cubed butter into the sauce until thickened.
2. Add basil leaves and serve in bowls, then drizzle basil pesto on top (about ¼ cup per bowl). Garnish each bowl with a few spoonfuls of ricotta, grated pecorino and toasted pine nuts.
Vanilla Bean Panna Cotta Recipe
Serves 8-10
Panna cotta ingredients
1 cup and 1 tbsp whole milk
4 cups heavy cream
1/2 C and 1 tbsp sugar
1 tsp vanilla extract
1/2 tsp salt
2 tbsp and 1 1/2 tsp powdered gelatin
Directions
1. To bloom gelatin, place gelatin in a 1/2 cup of heavy cream, reserve. Combine remaining ingredients in a large sauce pot and bring to a boil over medium heat. Whisk in the bloomed gelatin yo combine; make sure gelatin has completely melted. Strain though a fine mesh strainer if possible.
2. Pour the panna cotta mixture into desired glasses or dishes to be served in. Cover with plastic wrap and chill in the refrigerator for 4 hours or overnight. Serve with yuzu curd and raspberry sorbet.
Yuzu curd ingredients
3 whole eggs
3 egg yolks
1/2 cup sugar
1/2 cup yuzu juice
2 sticks of butter
Pinch kosher or sea salt
Directions
1. Over a double boiler on medium heat, whisk eggs, sugar and yuzu juice until mixture thickens and at ribbon stage or until it coats the back of a spoon, about 5 minutes. Once the curd has thickened, gradually whisk in butter. Remove the bowl and cool down over another bowl of ice. Top the panna cotta with the yuzu curd when ready to serve.
Garnish ingredients
1 pint red raspberries
½ cup chopped pistachios, chopped
1 pint raspberry sorbet, optional
Directions
1. To finish the panna cotta, garnish with fresh raspberries and pistachios. Place one scoop of raspberry sorbet on top, serve immediately.
Thanks for reading CBS NEWS.
Create your free account or log in
for more features.