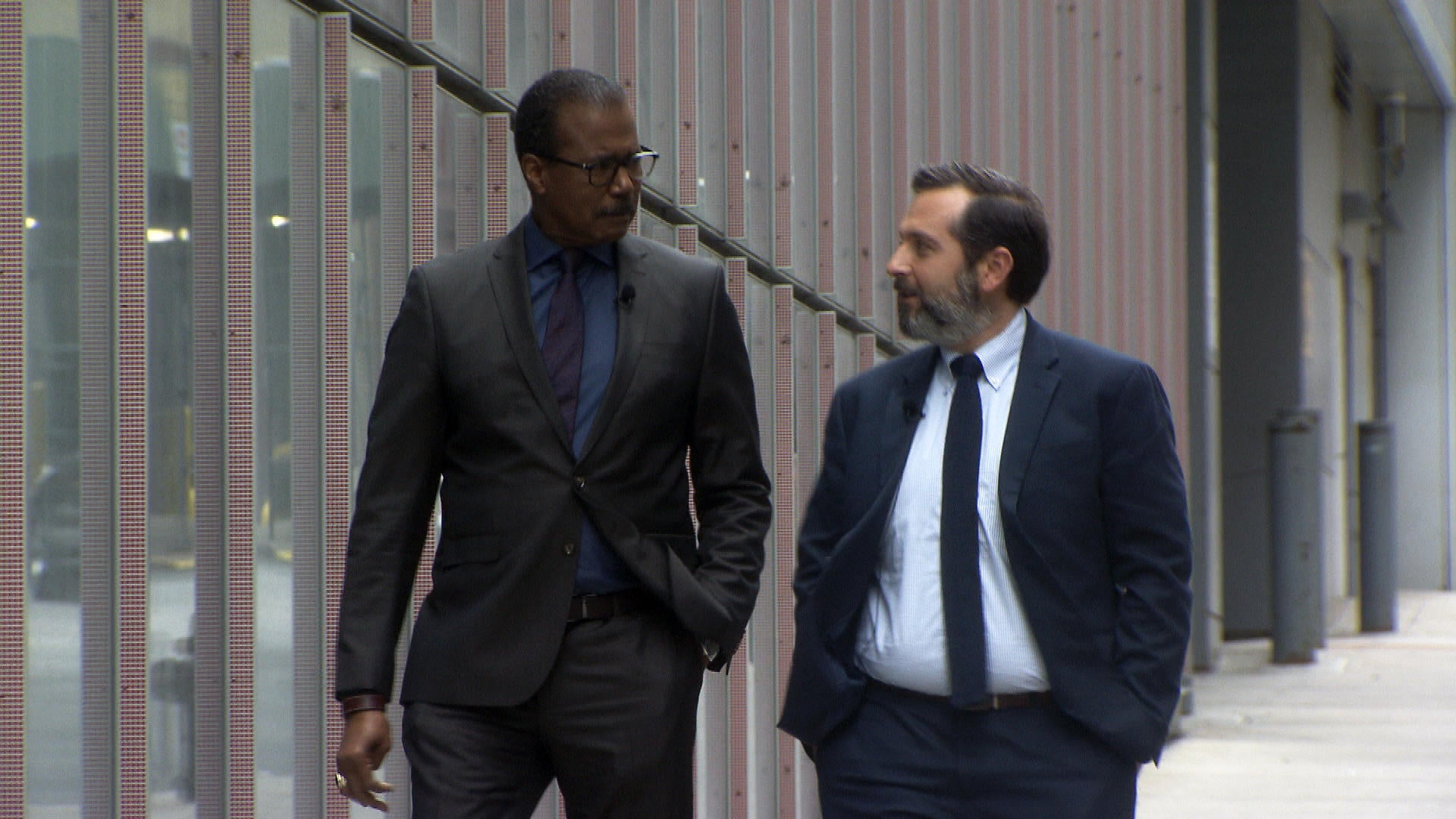 The DHS "war room" on Election Day 2016
The U.S. intelligence community has concluded that the Russian government conducted a sweeping cyberattack on state election systems in the run up to the 2016 presidential election.
As Bill Whitaker reports this week on 60 Minutes, federal officials feared the Russians intended to disrupt the vote and undermine public confidence in the results.
When the Obama administration learned of the Russian cyberattack, Department of Homeland Security (DHS) officials thought it was unlikely the Russians were attempting to tamper with voting machines since they are not connected to the internet and there are tens of thousand of them dispersed throughout the country.
So the agency focused its response on helping states identify vulnerabilities in their election IT systems, and providing them advice on how to shore up cyber defenses.
At the time, Neil Jenkins was a director in the Office of Cybersecurity and Communications at DHS.
A week before Election Day, DHS and other government agencies conducted a drill to prepare for possible Election Day hacking.
Neil Jenkins says one scenario he feared was that Russian operatives would target the reporting of unofficial election results that are used by the media to make projections. He points out that even if this had happened, it would not have impacted the official vote tally.
On Election Day, Jenkins ran the department's command post -- what he calls "a war room" -- looking out for cyberattacks that could be targeting voting systems, even though they felt confident that the voting machines themselves were not vulnerable to Russian interference.
Neil Jenkins has left DHS and now works at the Cyber Threat Alliance, a nonprofit organization working to strengthen cybersecurity in the private sector. He says he remains involved in elections as a volunteer poll worker in his state.
Thanks for reading CBS NEWS.
Create your free account or log in
for more features.