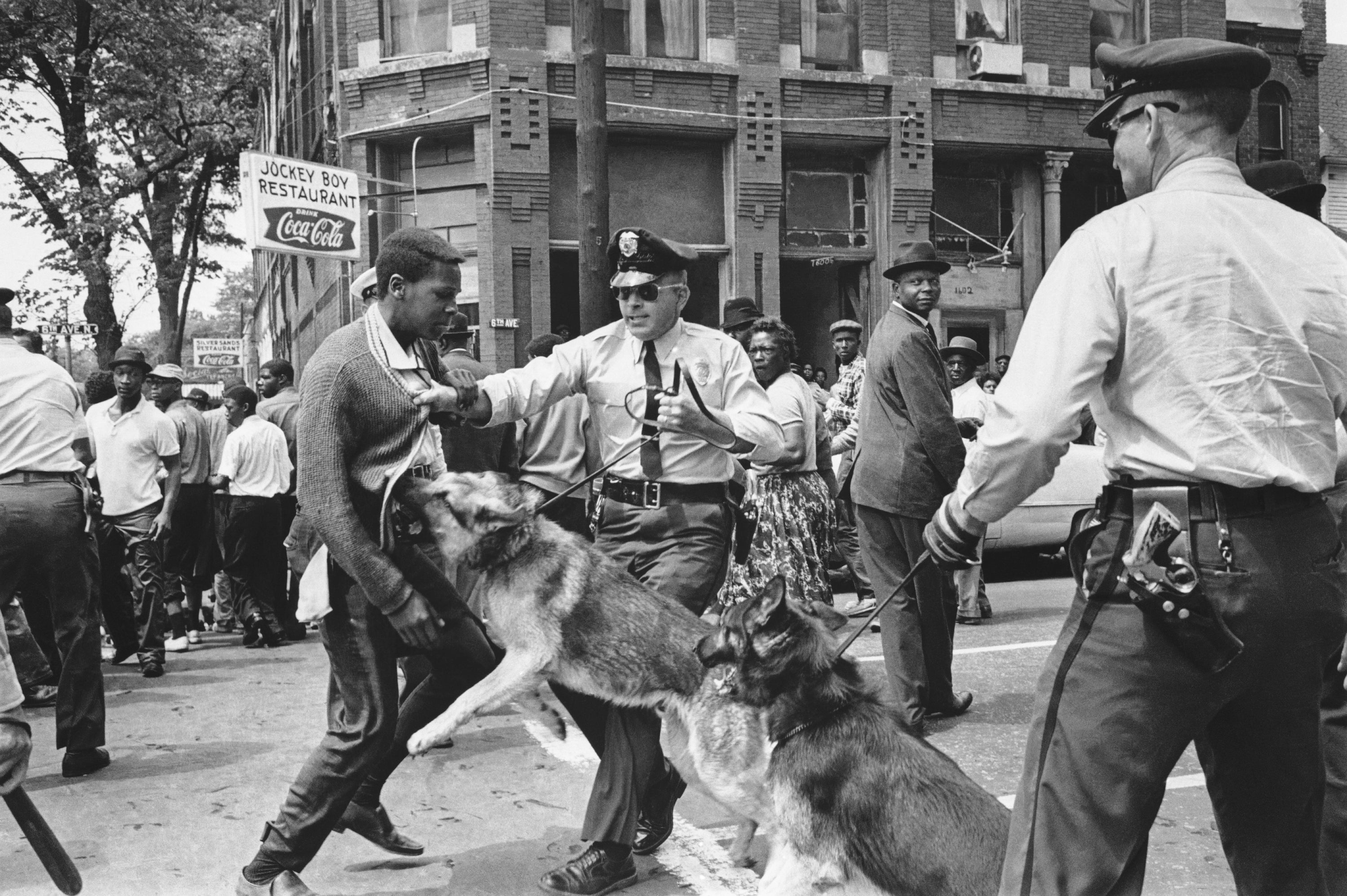 The children who marched into civil rights history
(CBS News) BIRMINGHAM, Ala. -- Fifty years ago Birmingham, Alabama, was the front line in the fight for civil rights and it wasn't going well.
But then children joined the battle and everything changed.
James Stewart and Arnetta Streeter-Gary were among those who marched for civil rights in Birmingham in 1963.
Stewart was just 15 years old and one of a thousand children who were determined to protest the city's segregation laws - a social code Birmingham would not give up easily.
"We said enough is enough is enough. We're not living with this," said Stewart. "And when they brought the dogs and the water hoses out, that was a greater weapon that they were deploying. So for me, it was war time."
Streeter-Gary was there too, aged 16. She recalls the high-pressure water jets held by Birmingham firemen and used against those marching.
"I still remember that water. I don't think I will ever forget that water and when you would run they had the dogs waiting. I thank the lord that they didn't put the dogs on me," she said.
The protest became known as the Birmingham Children's March.
Adults had been warned not to protest or they would lose their jobs. Instead, their children, 12 to 18 year-olds, organized and filled the streets.
They were trying to march a half a mile, from the 16th street Baptist church to City Hall. Only a few made it.
"I just couldn't believe that children were being treated like that. That was just so dehumanizing," said Streeter-Gary.
But when the images of the children being attacked made global headlines, Dr. Martin Luther King Jr., city official and President John Kennedy negotiated a truce.
A week later, Kennedy announced the deal on national television, saying the city of Birmingham had committed itself whole-heartedly to continuing progress.
Progress meant Birmingham would desegregate its public facilities.
82-year-old civil rights case revived in Alabama
Proposed changes to Voting Rights Act stir controversy in Alabama
Indictment in landmark civil rights slay
(Left: A breakthrough in Alabama.)
"We were being abused and no one was paying attention," said Stewart. "And non-violence proved to be, I think, a much more powerful weapon than violence. We felt victorious, in a sense."
It was a victory that was felt beyond Birmingham. The children's sacrifice helped pass the Civil Rights Act the following year. And forever changed the nation.
Thanks for reading CBS NEWS.
Create your free account or log in
for more features.