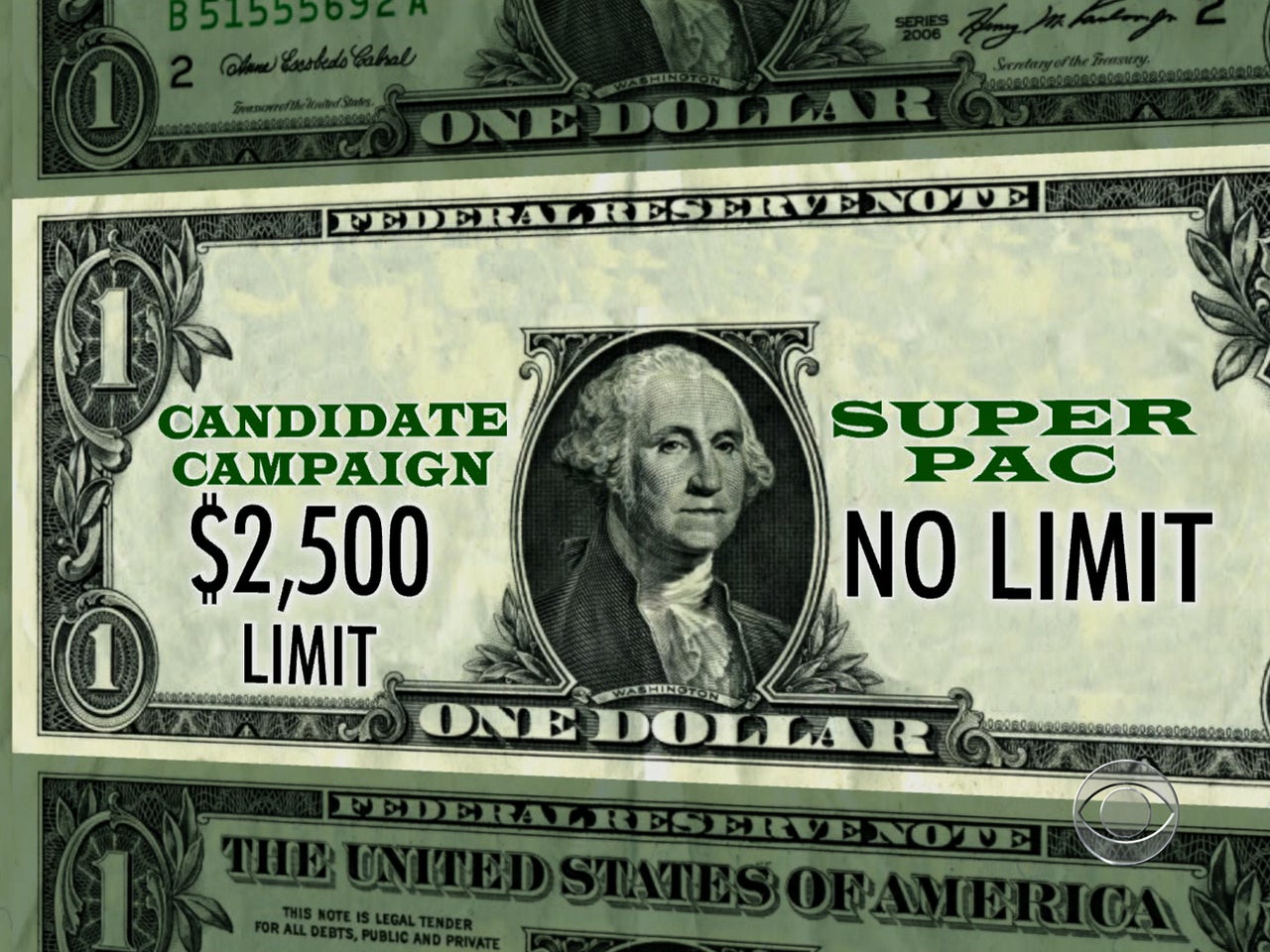 The $1 billion presidential campaign
NEW YORK This year's presidential campaigns are on pace to reach a $1 billion in spending, their latest reports to the Federal Election Commission reveal.
The potential ten-figure total does not even count what the Democratic or Republican parties or independent groups like "super PACs" are spending on the race.
Outside groups are closing on $300 million in expenditures in the presidential general election, according to political watchdog groups, with the main pro-Romney super PAC responsible for a third of that amount.
Together, the campaign committees for President Barack Obama and former Gov. Mitt Romney raised a combined $915 million and spent a combined $756 million by the end of last month, the latest FEC reports filed on Saturday's monthly deadline show.
Through September, the Obama 2012 campaign had raised a total of $558 million and had spent a total of $462 million, while the Romney 2012 campaign had raised $357 million and had spent $294 million, the reports said.
Obama For America continues to outpace Romney For President in fundraising, spending, and cash on hand. However, pro-Romney and anti-Obama spending by super PACs and other independent groups erase that disadvantage.
Outside spending on the presidential race has favored Romney over Obama by more than two to one, according to the Sunlight Foundation, which found pro-Romney advocacy since he clinched the Republican nomination has totaled $202 million, while pro-Obama spending was $79 million during the same period, a $113 million difference.
The Obama campaign raised $126 million in September, $48 million more than the $78 million raised by the Romney campaign last month, and spent $116 million, or $61 million more than the $65 million spent by the Romney campaign.
The Obama campaign entered October with $99 million cash on hand, which is $36 million more than the $63 million the Romney campaign reported in cash on hand entering October.
Each campaign reported relatively small debts -- $2.6 million by the Obama campaign, and $5 million by the Romney campaign.
The totals raised by the Obama and Romney campaigns, just $85 million shy of a combined $1 billion, do not reflect fundraising activity by the campaigns during the first three weeks of October.
Mr. Romney was attending his final scheduled fundraiser Saturday in Palm Beach, Florida. Mr. Obama had already attended his last fundraiser. Still, both campaigns will continue to raise money.
Restore Our Future, the main pro-Romney super PAC, revealed in its FEC monthly report that it had become the nation's first $100 million super PAC.
Super PACs are political action committees permitted to raise and spend unlimited sums following a 2010 Supreme Court ruling that found legal limits to be an unconstitutional infringement on free speech
Restore Our Future raised $14.8 million in September, bringing its total raised since its founding by former Romney aides last year to $111.5 million.
The group spent $4.6 million on attack ads last month concentrating on the nation's unemployment rate in battleground states such as Florida, Virginia, Iowa, and Wisconsin. To date, the group has spent $95 million.
Restore Our Future entered October with $16.6 million cash on hand, the most it had in the bank since February, the height of the presidential primary season.
Earlier in the year, the super PAC spent $40 million in attack ads on Romney's closest rivals for the Republican nomination, former House Speaker Newt Gingrich and former U.S. Sen. Rick Santorum.
In September, three of the super PAC's top givers -- Bob Perry, William Koch, and Steven Lund -- gave more, and there were five givers who cracked the $1 million mark for the first time.
Restore Our Future now has at least 31 million dollar givers and 26 donors who are billionaires.
Joe Craft, President & CEO of Alliance Coal, from Tulsa, and Bruce Kovner, a hedge fund founder from New York, each gave $500,000 to raise their totals given to the pro-Romney group to $1 million each.
Texas tycoon Harold Simmons, the nation's second-largest super PAC giver with nearly $20 million given overall, gave another $500,000 to the pro-Romney group to raise his total to $1.3 million.
Craft, Kovner, and Simmons were already among the group's billionaire givers. So was William Koch, a lesser-known brother of Charles and David Koch, who gave another $1 million to Restore Our Future through Oxbow Carbon, one of his Florida energy companies. William Koch has given a total $4 million.
Billionaire Robert McNair, Chairman & CEO of the NFL's Houston Texans, who made his fortune in the energy industry, gave $1 million to the pro-Romney group.
Fellow Houstonian Bob Perry, who owns a homebuilding company, gave another $2 million, raising his total to $10 million, tied for first with casino mogul Sheldon Adelson among donors to the super PAC.
Stanley Herzog, President & CEO of Herzog Contracting, a railroad and highway construction firm, from Missouri, gave $1 million to Restore Our Future.
Steven Lund, the Vice Chairman of Utah cosmetics company Nu Skin, gave the super PAC another $1 million -- half in his name, half in the name of his wife, Kalleen. Lund previously gave $2 million through companies he controlled.
Priorities USA Action, the main pro-Obama super PAC, raised $15.3 million in September, its best month ever and raising more than the pro-Romney group for the first time.
After spending $12.8 million last month, Priorities USA Action entered October with $7.3 million cash on hand. To date, the group has raised $49.5 million and spent $42.2 million.
A pair of Hollywood movie moguls -- director Steven Speilberg and his DreamWorks studio partner, Jeffrey Katzenberg, each gave the pro-Obama group $1 million in September. Katzenberg had given $2 million before, and Spielberg, $100,000.
Fred Eychaner, the Chicago-based newspaper publisher and broadcast station owner, gave another $2 million to the-Obama group, bringing his total to $3.5 million and becoming the group's top giver. Eychaner is also the nation's top Democratic super PAC donor, with more than $5 million given this election cycle.
Attorney Michael Snow, with the Minneapolis firm Maslon Edleman Borman & Brand, gave $250,000, bringing his total to $1 million for the pro-Obama super PAC.
Ann Wyckoff, who lists herself as a Seattle homemaker, gave another $500,000 to the group, bringing her total to $1 million. She is the widow of Evans Wyckoff, a president of a lumber company and apple orchard in Washington State.
One big donor not listed in the September report was billionaire investor George Soros, whose $1 million commitment to the group was announced on September 27. The donation has been made but did not clear until after October 1, said Priorities USA Action co-founder Bill Burton.
Soros would be the 20th million-dollar donor to the pro-Obama group. He is one of three billionaires to give to it.
Outside spending by all independent groups, including political parties, super PACs, and nonprofits that are not required to disclose donors, has already exceeded $840 million, according to the Sunlight Foundation and the Center For Responsive Politics, which both track daily expenditure disclosures.
That total includes $281 million the Sunlight Foundation found has been spent by independent groups advocating for Romney and Obama during the general election, plus spending during the presidential primaries, and on races for the U.S. Senate and the U.S. House of Representatives.
Counting all 2012 races for federal office, the Center For Responsive Politics found that conservative groups have spent $562 million, and liberal groups have spent $265 million.
Thanks for reading CBS NEWS.
Create your free account or log in
for more features.