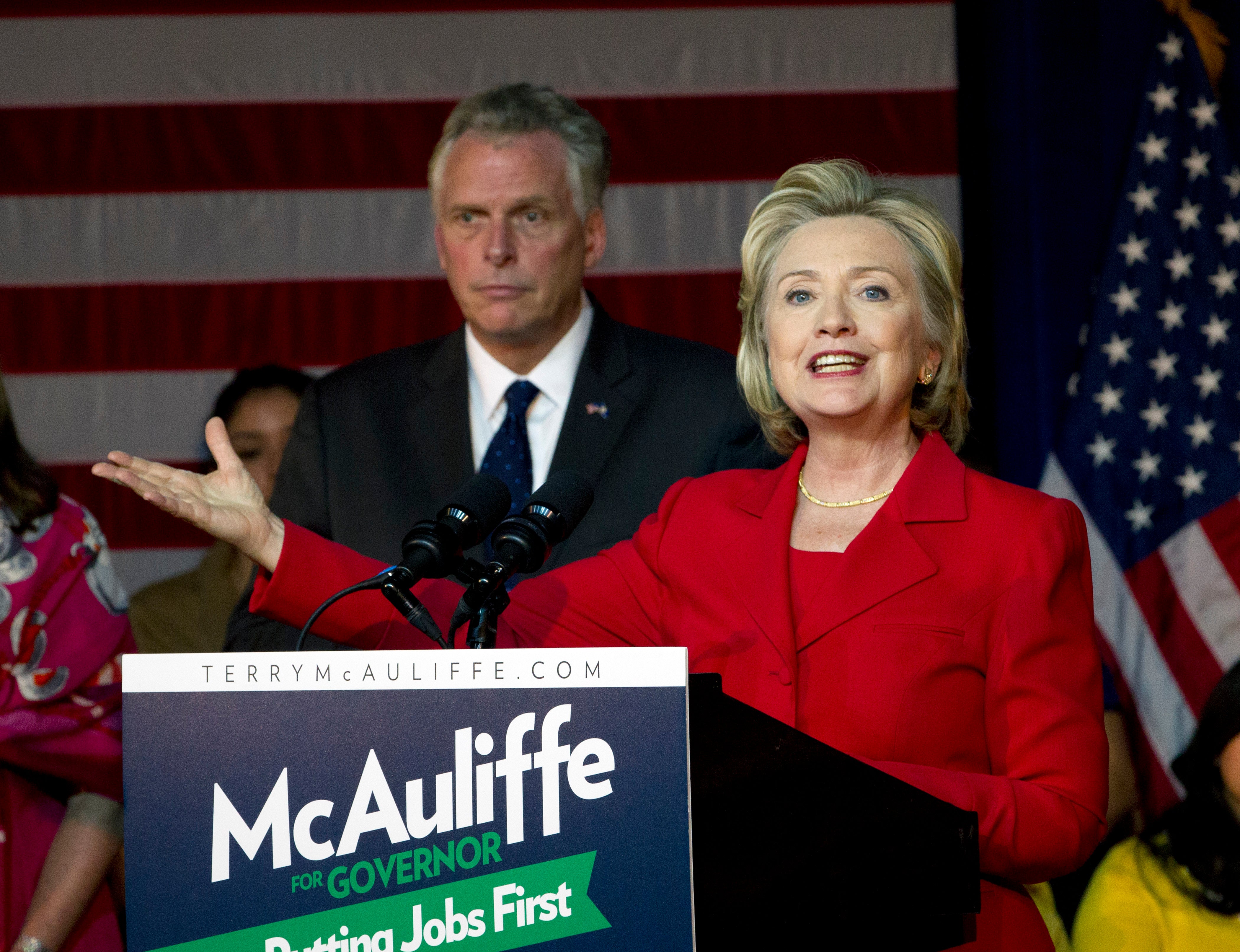 Terry McAuliffe's PAC donated to campaign of FBI official's wife
Virginia Gov. Terry McAuliffe's political action committee donated nearly $500,000 to the election campaign of Dr. Jill McCabe--the wife of an FBI official who helped oversee the investigation into Hillary Clinton's use of a private email server while secretary of state, the Wall Street Journal first reported.
And the Virginia Democratic Party, a group over which the governor has considerable influence, contributed an additional $207,778 in the form of mailers, the campaign finance records indicate. The WSJ noted that this put donations from entities directly under McAuliffe or influenced by him at nearly $700,000, which was about a third of McCabe's total campaign fundraising efforts. McAuliffe also reportedly recruited McCabe for the race.
Spokespeople for McAuliffe and the FBI told the WSJ that there weren't any ties between McCabe's state senate run--which she ultimately lost to incumbent Republican Dick Black--and the promotion of her husband, Andrew McCabe, to deputy director at the FBI months after Jill McCabe's campaign ended. McAuliffe's spokesperson told the WSJ that "any insinuation that his support was tied to anything over than his desire to elect candidates who would help pass his agenda is ridiculous."
"Once I decided to run, my husband had no former role in my campaign other than to be a supportive husband to me and our children," Dr. McCabe said. "As a federal official...everyone who participated in our campaign understood and respected that he could not participate."
Andrew McCabe, according to the FBI's statement to the Journal, distanced himself from the campaign, refusing to participate in public events or fundraising efforts of any kind, upon learning of McAuliffe's recruitment of his wife for senate in March 2015. Andrew McCabe sought ethics advice from the bureau and followed it, according to the Times. That same month, the New York Times revealed that Clinton used a personal email address to send and receive government-related messages.
When the FBI officially launched the investigation into Mrs. Clinton's server, Andrew McCabe was running the bureau's D.C. field office, which allocated resources and personnel to the email probe. It wasn't until February 2016 that he became deputy director, however.
The disclosure of the campaign records come just as the FBI's Washington field office is months deep into an investigation examining whether there was possible wrongdoing by the Virginia governor after he had accepted foreign donations from a Chinese businessmen. McAuliffe and his lawyers, however, have denied the allegations, saying that the donations were from a "legitimate donor."
Thanks for reading CBS NEWS.
Create your free account or log in
for more features.