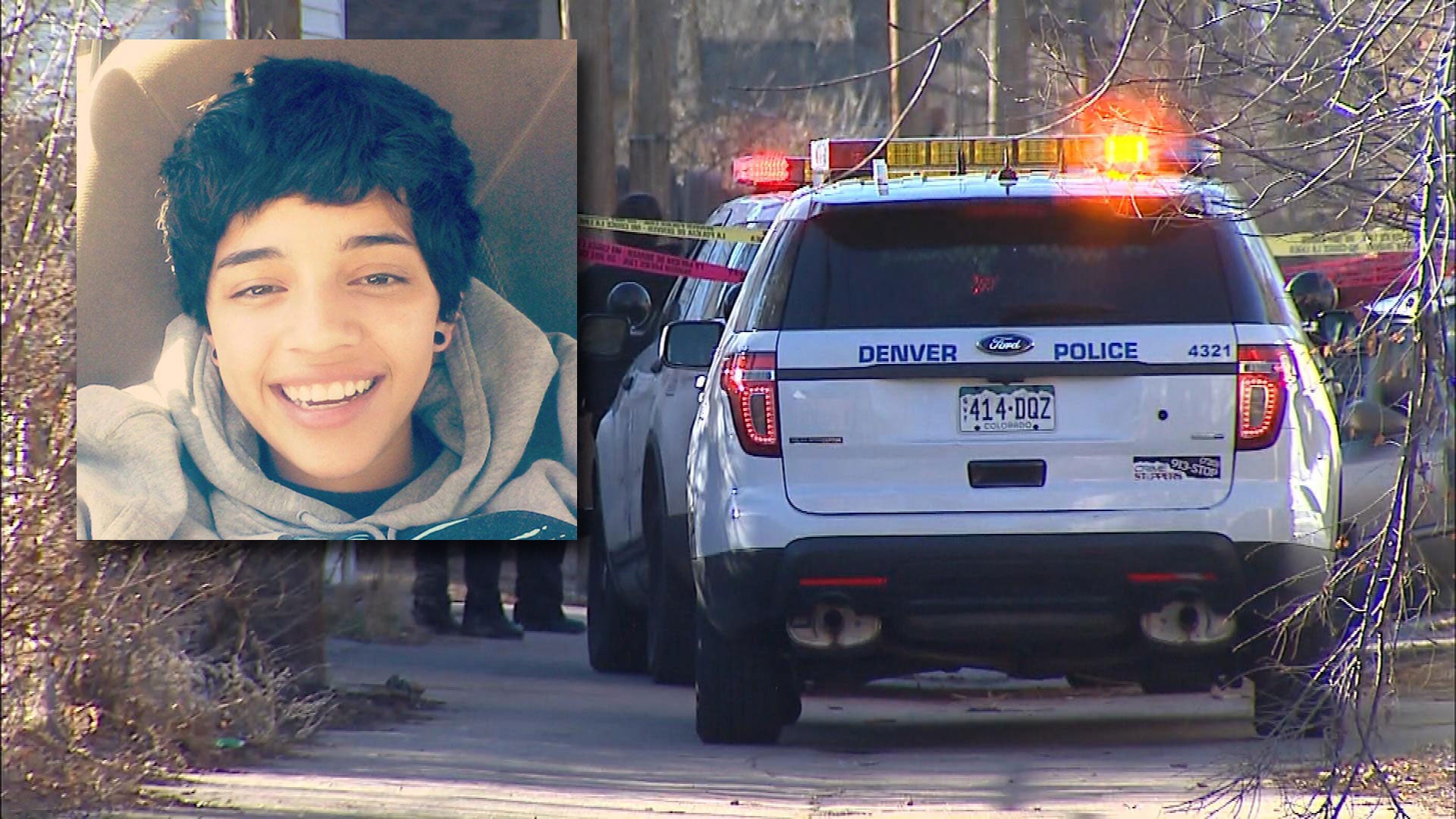 ​Teen killed by Denver police cited for resisting arrest 3 weeks ago
DENVER -- A 17-year-old girl who was shot to death by Denver police while driving a stolen car was accused in a separate incident of eluding a police officer and resisting arrest just three weeks before her death, court records obtained Friday show.
State troopers cited Jessica Hernandez on Jan. 1 for speeding down a highway north of Denver in her mother's car after the girl's driver's license had been revoked.
The citation shows Hernandez was driving 80 mph in a 55 mph zone, and the trooper noted that she was resisting arrest in a way that risked serious injury to him or others. It does not provide other details of the case.
Colorado State Patrol Trooper Josh Lewis would not comment on the case. Hernandez's uncle, Alberto Hernandez, referred questions to an attorney who did not immediately return a call seeking comment.
Court records show the Adams County district attorney's office had the citation dismissed after Hernandez died.
Police say Hernandez was shot on Monday after she drove a stolen car toward an officer in a residential alley in Denver. The killing came amid a national debate about police use of force sparked by incidents in Missouri and New York.
The Denver shooting also brought protests and a demand for a special prosecutor. On Friday, Hernandez's family called for a federal civil rights investigation into her death.
In a statement released in English and Spanish, Hernandez's parents said they want the U.S. Department of Justice to investigate her death, and for U.S. Attorney John Walsh in Colorado to oversee the criminal investigation of the officers involved.
The family said it doesn't trust Denver police to conduct a fair and timely investigation, and that the department has a history of exonerating its officers.
Walsh's spokesman Jeff Dorschner said Walsh was aware of the request but declined further comment.
Wednesday, the teenager's mother told CBS Denver she wants an independent autopsy performed.
"I want another autopsy on my daughter so we can know how much damage they did," Laura Sonya Rosales Hernandez, speaking in Spanish inside the trailer home where her daughter lived with five siblings. "I want to know, how did this happen? I want to know everything."
The statement came after the parents retained lawyer Qusair Mohamedbhai, who has been involved in a number of other high-profile civil rights cases against Denver police and sheriff's deputies.
Mohamedbhai represented a former Denver jail inmate to whom the city paid $3.3 million in July to settle a jail abuse lawsuit.
The allegations in the lawsuit filed by Jamal Hunter were so egregious they prompted a federal judge to request a U.S. Department of Justice investigation into the city's police and the sheriff's departments.
Dorschner also declined to comment on that request.
Denver Police Chief Robert White has said it's too soon to judge whether Officers Daniel Greene and Gabriel Jordan acted appropriately in shooting Hernandez, but that the officers repeatedly told her and four other teens to get out of the stolen car.
According to CBS Denver, White said Monday that as officers Gabriel Jordan and Daniel Greene approached the vehicle, the driver struck Jordan car in the leg with the car, at which time the officer fired his gun and hit Hernandez. White clarified that Thursday, saying it's unclear how Jordan was injured.
"The officer did receive a fractured leg. Whether it occurred as a result of his attempt to get out of the way of the moving vehicle or being struck by the moving vehicle, that's part of the investigation," White said.
Two other teenage girls who were in the car told CBS Denver officers did not yell commands before they shot Hernandez through the driver's side window.
"They didn't have no reason to shoot her. They didn't even give her a warning, like say, 'Get out or we're going to shoot you.' They just shot her," one of the girls said. "We didn't know why we were being harassed by the police, they came for no reason. They didn't even have their lights up when they pulled up. And she tried to leave and they shot her. That's when we wrecked and went unconscious, and that's when supposedly a cop... got hurt."
The girl also disputed that Jordan was injured, telling CBS Denver, "That cop wasn't hurt because when I was on the floor, lying there, I saw that cop standing there and he wasn't injured."
No one has been charged with the theft of the car, a 2000 Honda Civic that was reported missing Sunday night in Federal Heights.
The shooting was the fourth time in seven months that Denver police have fired at a moving vehicle after perceiving it as a threat.
Department policy encourages officers to move out of the way of a moving car rather than use their firearm. But it also allows them to shoot if they have no other reasonable way to prevent death or serious injury.
"As it related to shooting and vehicles, our officers are directed that we do not shoot into moving vehicles unless their life or someone else's life is in immediate danger," White said. "And I will tell you that even if they are in harm's way for that particular time, if there's any particular way that they can remove themselves from that dangerous situation they have a responsibility to do that."
The incidents have prompted the department and the city's independent monitor to review policies and training related to such shootings.
Thanks for reading CBS NEWS.
Create your free account or log in
for more features.