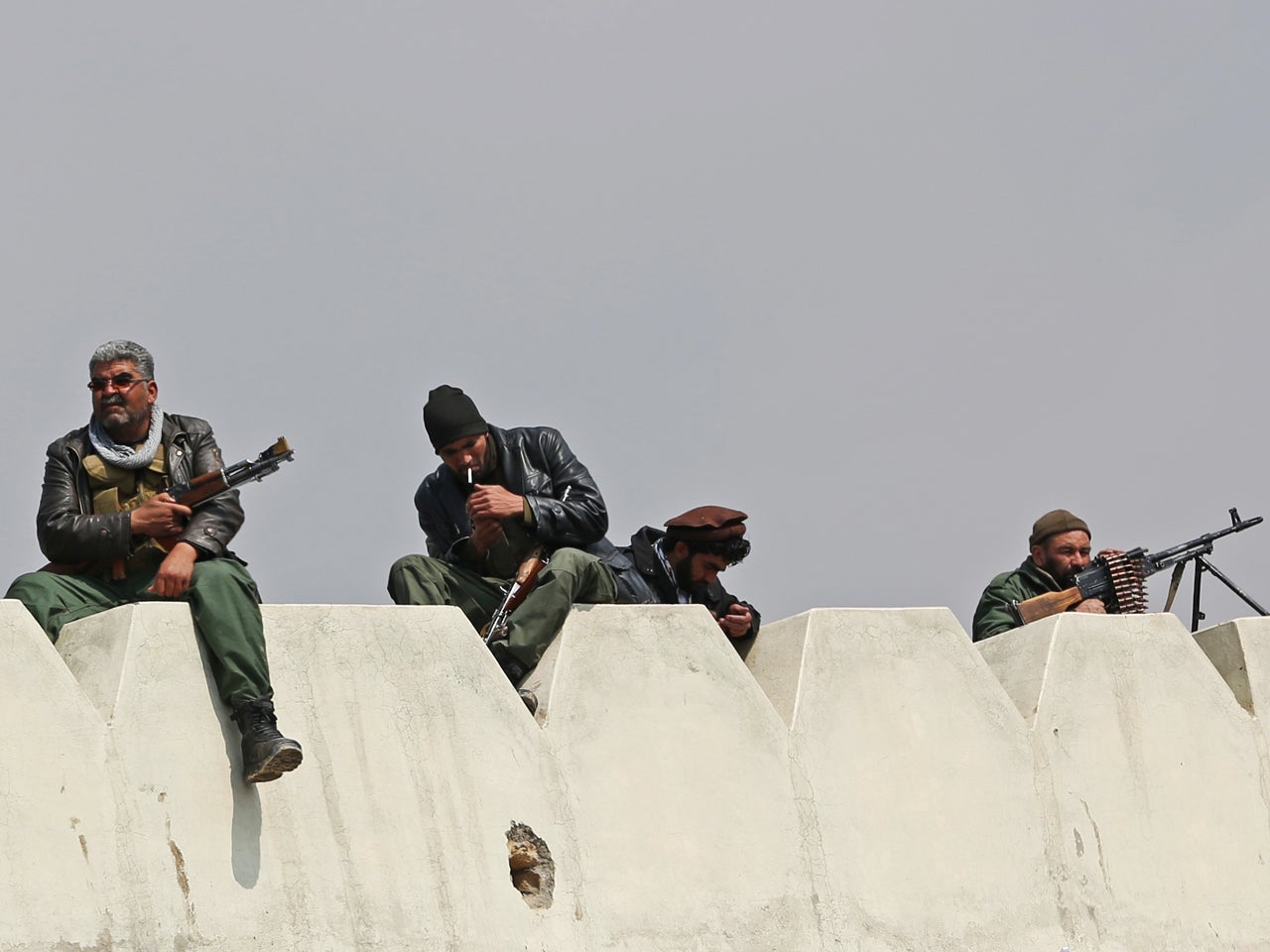 Taliban warns it will "use all force" to disrupt upcoming Afghanistan presidential election
KABUL, Afghanistan -- The Taliban on Monday warned Afghans against taking part in the upcoming presidential election and ordered their fighters to "use all force" possible to disrupt the polling in the militant group's first formal threat of violence over the April 5 vote.
Spokesman Zabihullah Mujahid said in a statement emailed to media that the Taliban are also telling clerics across to country to spread the word that the election is "an American conspiracy."
The April vote is seen as key to Afghanistan's stability ahead of the final withdrawal of international combat troops at the end of December. Previous elections have been fraught with allegations of widespread fraud and some surveys have shown a deep mistrust among most Afghans toward the polling and candidates. President Hamid Karzai is not in the race since he cannot run for a third term.
Monday's Taliban statement told Afghans they should "reject completely" the election and not put themselves in danger by going to the polls.
Mujahid did not specify what kind of attacks the Taliban planned but in the 2009 presidential election, the militants assaulted and killed election workers, targeted candidates and also attacked voters, in some cases cutting people's fingers off.
"We have given orders to all our mujahedeen (holy warriors) to use all force at their disposal to disrupt these upcoming sham election to target all its workers, activists, callers, security apparatus and offices," the statement said.
It also warned the government against using public buildings, such as mosques and schools, for polling.
The Taliban statement was expected and it followed several election-related attacks since the start of the election campaign.

Last month, a campaign worker of a presidential front-runner, candidate Abdullah Abdullah, was shot and killed in Afghanistan's western Herat province. Also in Herat, a suicide bomber recently attacked Ismail Khan, who is running on the ticket as first vice-president to presidential candidate and powerful warlord Abdul Rasoul Sayyaf.

And in northern Kunduz province, a member of the Independent Election Commission was also shot and killed. The Taliban have taken responsibility for all the election campaign-related attacks, which occurred over the past month.

The interior ministry previously said there may be some polling stations in the restive south of Afghanistan that might not open because of security concerns. No numbers were given.

Meanwhile, a bomb hidden in a motorcycle was remotely detonated on Monday, killing two local policemen in the western Herat province, said Raouf Ahmadi, the provincial police spokesman. Another two policemen were wounded in the bombing, he said.

No one immediately took responsibility for the attack but Ahmadi said police suspect the Taliban, who routinely attack the security forces, were behind the bombing.

Karzai became president after the U.S.-led invasion of Afghanistan in 2001. His former foreign minister, Zalmai Rassoul, is considered to be a front runner inthe presidential race. A soft-spoken ethnic Pashtun, Rassoul is known as a loyalist to former King Zahir Shah, who ruled the country for 40 years.

A 1973 coup toppled Shah and in later years, the Soviet Union would invade the country, sparking a bloody insurgency. Warlords then took over parts of Afghanistan until the rise of the Taliban in 1996.

Rassoul has come out in favor of Afghanistan signing a Bilateral Security Agreement with the United States, which would allow for a residual U.S. and NATO force of up to 15,000 soldiers to remain behind after the final withdrawal of foreign combat troops.

Karzai has so far refused to sign the agreement.
Thanks for reading CBS NEWS.
Create your free account or log in
for more features.