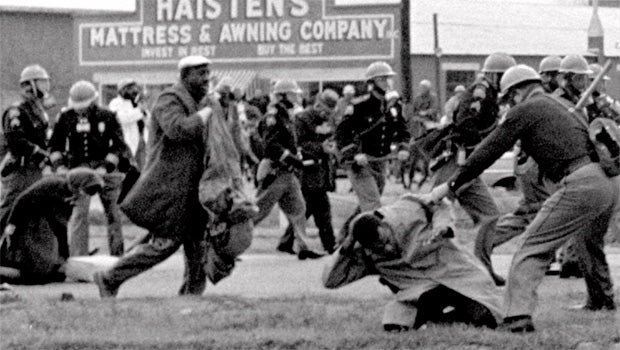 ​Taking the Selma marchers' struggle for granted
It is hard not to be moved by the experience when you walk across that bridge, as I just did with John Lewis.

I kept thinking: What was going through those people's minds when they saw the hundreds of men on horseback with billy clubs and guns who were waiting for them at the bottom of the hill where I am standing now?
They had to expect the worst.
But they marched anyway, because they were determined to get something they had never had -- the right to vote.
And because of what they did, they made America a better place for all of us.
But I wonder if, 50 years later, do we take for granted now what they did? Have we become so disgusted with dysfunctional government that we have forgotten the vote is our best way and our best weapon to change it?
Yet only 36 percent of us showed up to vote in the last election.
What happened here was shameful, but when only 36 percent of us show up to vote, well, that's something that there's not much to be proud about, either.
Thanks for reading CBS NEWS.
Create your free account or log in
for more features.