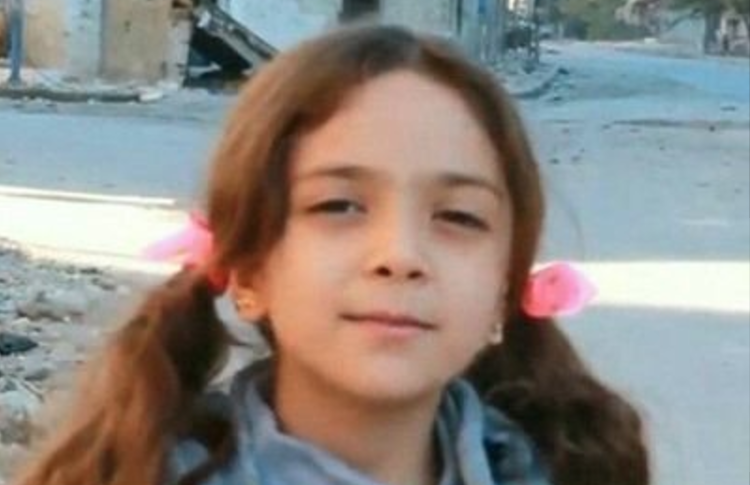 Syrian refugee girl Bana Alabed announces book deal with Simon & Schuster
Bana Alabed, the 7-year-old Syrian refugee girl who made her name on Twitter as the "voice of Aleppo," announced on Wednesday that she is writing a memoir called "Dear World."
The book is set for release in the fall under publisher Simon & Schuster; a young reader's edition by imprint Salaam Reads will follow shortly thereafter. "Dear World" will also be an audiobook by Simon & Schuster Audio.
Alabed tweeted, "I am happy to announce my book will be published by Simon & schuster. The world must end all the wars now in every part of the world."
Alabed rose to fame in 2016 when she tweeted about air strikes, hunger and turmoil in Aleppo, earning her more than 360,000 followers. The young girl won the hearts of famous fans like J.K. Rowling, who sent her Harry Potter e-books, though some have cast doubts about the account's authenticity, pointing out that the tweets seem overly sophisticated for those of a 7-year-old's. The account is managed by her mother, and Syria's president, Bashar al-Assad, called their internet posts a "game" and "propaganda" and some claimed the account was somehow a fake.
Alabed and her family were later safely evacuated to Turkey in December.
"Hello World" will focus on Alabed's experiences in Syria and her new life with her family after escaping the war.
"I am so happy to have this opportunity to tell my story and the story of what has happened in Aleppo to the world," said Bana in a statement. "I hope my book will make the world do something for the children and people of Syria and bring peace to children all over the world who are living in war."
Simon & Schuster senior editor Christine Pride said she sees Alabed as a heroine reminiscent of Malala Yousafzai.
"Like so many others, I was completely captivated by Bana's tweets from Syria, which were harrowing and heartbreaking and put a human face to this terrible quagmire," said Pride. "Recalling iconic young heroines such as Malala Yousafzai, Bana's experiences and message transcend the headlines and pierce through the political noise and debates to remind us of the human cost of war and displacement."
Thanks for reading CBS NEWS.
Create your free account or log in
for more features.