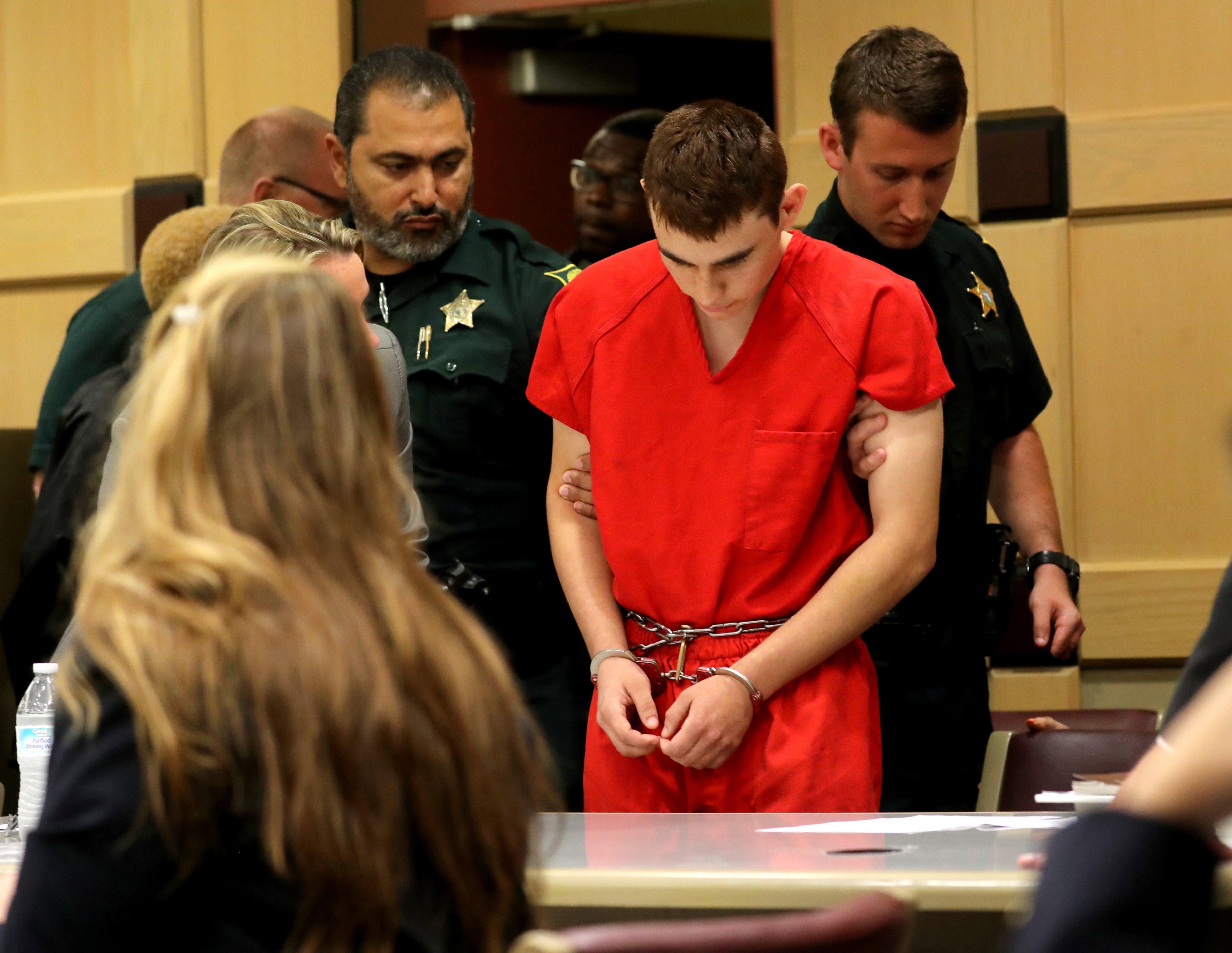 Shooting suspect Nikolas Cruz had swastikas on ammunition magazines
Florida school shooting suspect Nikolas Cruz had swastikas ammunition magazines he brought into Marjory Stoneman Douglas High School on Feb. 14, a federal law enforcement source with direct knowledge of the investigation told CBS News on Tuesday. Cruz has been charged with 17 counts of premeditated murder.
Cruz had 180 rounds of ammunition left, a source confirmed to CBS News.
Sources told CBS News that Cruz broke a third-floor window, possibly to fire upon people from above. Sources say he tried to create a "sniper's nest" by shooting out the window, firing 16 rounds into the glass, CBS News correspondent Manuel Bojorquez reports. But the hurricane-proof glass appeared to have stopped it from shattering, Bojorquez reports.
Investigators believe the suspect tried to reload, but after changing magazine clips, his gun may have jammed, Bojorquez adds. Cruz then allegedly put down his weapon and left the building, blending in with other students.
Police said Cruz told them he had "brought additional loaded magazines to the school campus and kept them hidden in a backpack until he got on campus to begin his assault."
Cruz is accused of opening fire at the high school in Parkland, Florida, on Valentine's Day, killing 17 people and wounding 15 others. On Feb. 15, investigators said Cruz told them that as students began to flee, he decided to discard his AR-15 rifle and a vest he was wearing so he could blend in with the crowd. Police recovered the rifle and the vest.
It's still unclear why the suspect stopped shooting.
Since the massacre, disturbing details of Cruz's past have come to light. While the motive remains unclear, a YouTube commentator with his name posted on a video: "I'm going to be a professional school shooter."
Cruz was transferred to a school with programs for emotionally and disabled students when he was in eighth grade but wanted to be mainstreamed back into his home school, Broward County School Superintendent Robert Runcie said Tuesday.
The Florida Department of Children and Families investigated Cruz in 2016, and police records show deputies went to his home more than three dozen times. Starting in January 2016, Cruz was allowed to spend half his day at the alternative school and half at Stoneman Douglas to ease him into the less-structured environment.
In August 2016, he started back at Stoneman Douglas, but "the situation had deteriorated" by November, Runcie said. That's when Cruz, who had turned 18 in September 2016, refused the mental health services offered by the school. Runcie said Cruz had the support of his mother.
He remained at the school until February 2017, when school officials finally decided to remove him after unspecified behavior issues. He was told his only option was an alternative school.
Since the death of his mother in November, Cruz had been living with James and Kimberly Snead, who told CBS News' John Blackstone they were "floored" by his actions.
Jordan Jereb, the leader of white nationalist group Republic of Florida, had initially claimed Cruz was a member of his group but later walked back the claim and local law enforcement said there was no proof that Cruz and Jereb ever met.
Thanks for reading CBS NEWS.
Create your free account or log in
for more features.