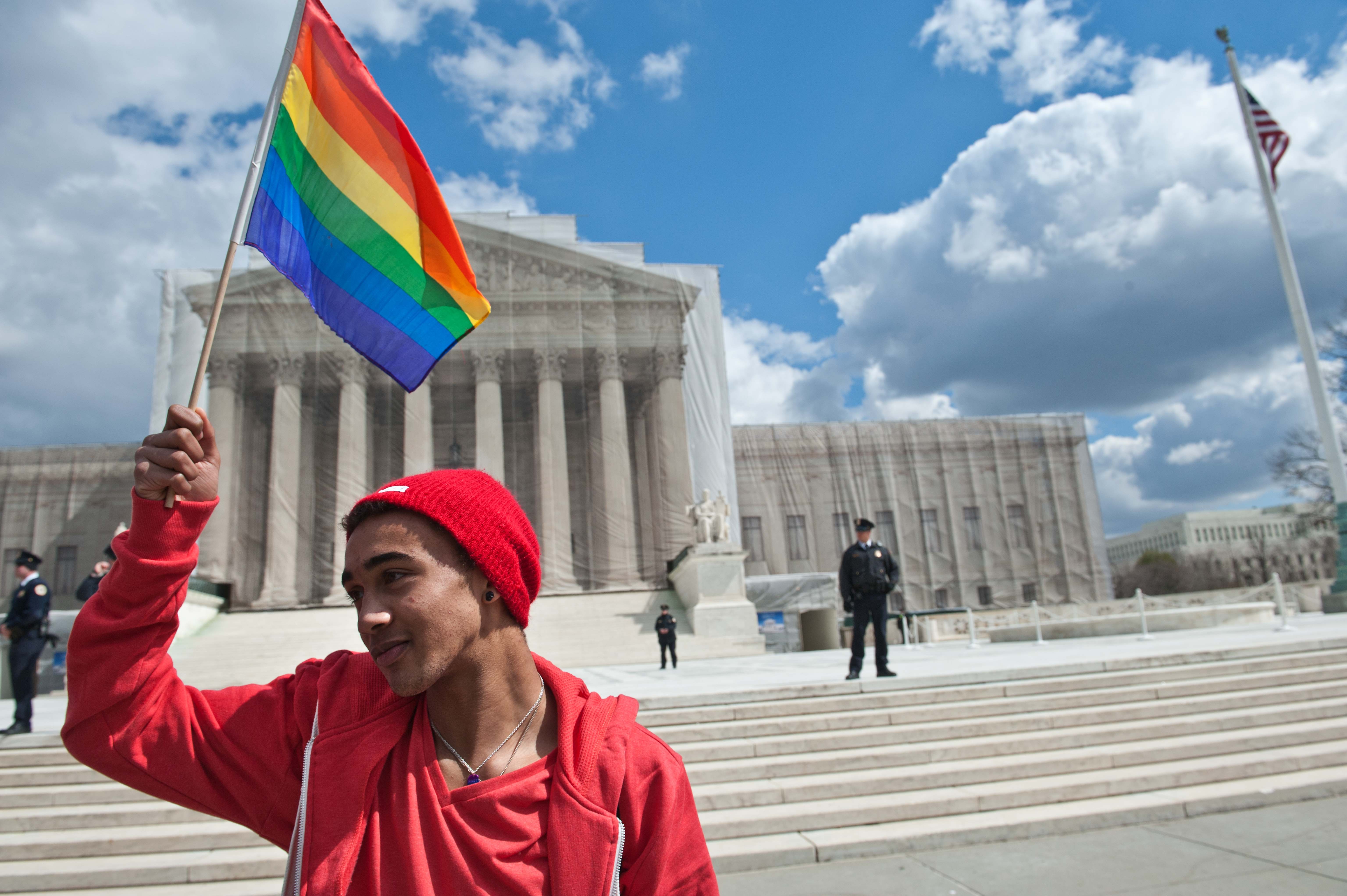 Supreme Court schedules same-sex marriage, death penalty cases
The Supreme Court typically reserves its most high-profile, controversial cases for the end of each term, and this term will be no different: the court announced Thursday that it would close out its current session at the end of April by hearing cases on the death penalty and same-sex marriage.
Oral arguments in the same-sex marriage case are set for April 28. The following day, April 29, the justices will hear a case regarding lethal injection.
The same-sex marriage case could determine whether gay and lesbian couples across the country are permitted to marry. In it, two central issues are at play: whether the U.S. Constitution compels states to issue same-sex marriage licenses, and whether states that don't permit same-sex marriage have to recognize such unions performed in other states.
Depending on the outcome, the case could legalize same-sex marriage in all 50 states. Thirty-six states currently permit gay couples to marry. The plaintiffs in the case come from four states - Ohio, Tennessee, Kentucky, and Michigan - where gay marriage is prohibited.
Oral arguments in the case will span two and a half hours, and the Supreme Court has announced that it will release the audio from those arguments.
It's not the first time the Supreme Court has weighed in on gay rights in recent years. In 2013, the court struck down the Defense of Marriage Act, which defined marriage at the federal level as the union of one man and one woman and prohibited the extension of federal tax benefits to married gay couples. In that case, the judges did not decide whether to legalize same-sex marriage at the national level, allowing states to craft their own laws on the issue.
After hearing the same-sex marriage case, the Supreme Court will wade into the debate over capital punishment, hearing a case to determine the constitutionality of lethal injection.
The plaintiffs in that case are three death row inmates from Oklahoma, who argue the cocktail of drugs used to kill death row inmates in that state violate the constitutional prohibition on "cruel and unusual punishment."
Several recent executions in the state were considered botched after the lethal injection seemed to cause the inmates to suffer before dying. Last April, an Oklahoma inmate named Clayton Lockett was injected with the drug cocktail in question, but it was 43 minutes before he died of a heart attack, and he was moaning and thrashing all the while.
Decisions in both the same-sex marriage and lethal injection cases are expected in June.
Thanks for reading CBS NEWS.
Create your free account or log in
for more features.