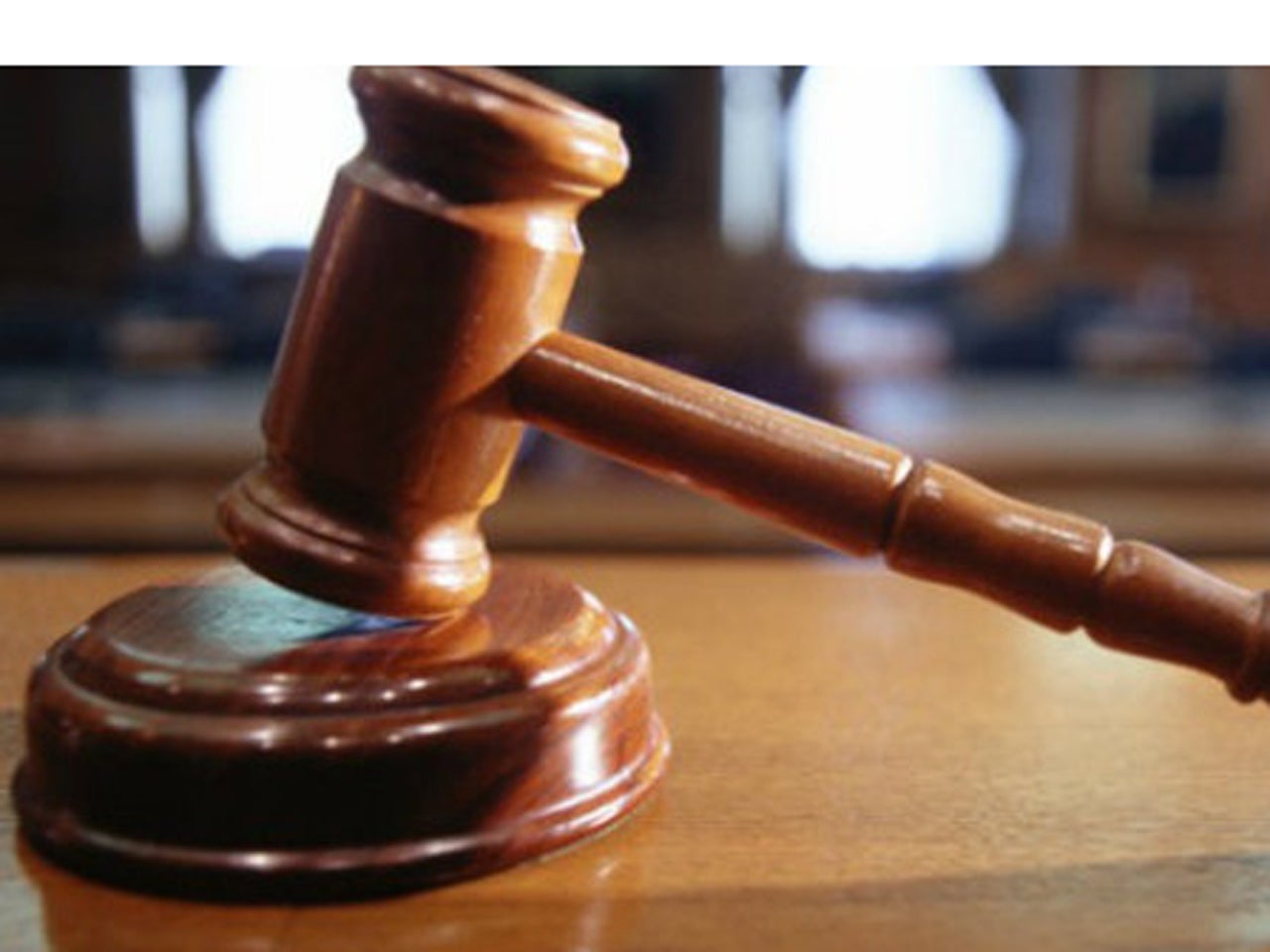 Supreme Court reviews campaign finance rules in judicial races
Voters in the Tampa area didn't think much of Lanell Williams-Yulee's campaign for county judge in 2010, and the group that regulates Florida's lawyers didn't much like her campaign tactics.
Along with being drubbed in the election, she was hauled before the Florida Bar for violating its ban on personally soliciting campaign contributions by sending a "Dear Friend" letter asking for money.
Five years after the Supreme Court freed corporations and labor unions to spend freely in federal elections, the justices will hear arguments Tuesday in Williams-Yulee's challenge to the Florida rules, which she says violate her right to speak freely. The state bar, defending the ban on personal fundraising, says it's more important to preserve public confidence in an impartial judiciary.
In 39 states, state and local judges get their jobs by being elected. Florida is among the 30 of those that prohibit candidates from personally asking for campaign contributions. If Williams-Yulee prevails, it could free judicial candidates in those states to make personal appeals for campaign cash. In the federal judicial system, including the Supreme Court, judges are appointed to life terms and must be confirmed by the Senate.
Supporters of the solicitation ban point to a dramatic increase in money raised and spent on judicial campaigns. In state Supreme Court races alone, $207 million was spent between 2000 and 2009, up from $83 million in the preceding decade, according to a study by several groups concerned about money in politics. Polls also have shown that the public thinks campaign contributions make a difference in the outcome of cases.
The Supreme Court has generally been skeptical of limits on political campaigns, though slightly less so when it comes to those involving judges.
In 2002, the court struck down rules aimed at fostering impartiality among judges that barred candidates for elected judgeships from speaking out on controversial issues. But in 2009, the court held in a case from West Virginia that elected judges could be forced to step aside from ruling on cases when large campaign contributions from interested parties create the appearance of bias.
Lower courts have been split on the issue in the Florida case.
Yulee-Williams' transgression was signing and sending a generic, mass-mailed letter asking for up to $500 in campaign contributions. She also posted it on her website. She would have avoided legal trouble had the letter been signed by anyone else. And nothing prevents a candidate from learning who did or did not give, or writing personal thank-you notes to contributors.
She received a public reprimand and had to pay $1,860 in legal costs, a penalty that the Florida Supreme Court upheld.
Williams-Yulee argued in court papers that states that worry about bias among judges should focus on rules that force judges to recuse themselves in cases where they may have a conflict or limits on the size of campaign contributions. The American Civil Liberties Union is supporting her.
On the other side, the state bar and interest groups that lament the rising influence of money in judicial elections say the restriction at issue in Florida and the other states is reasonable.
Former elected chief justices in Alabama and Texas - which permit candidates for judgeships to ask for campaign funds - called on the court to uphold the prohibition and said they are "well-acquainted with the genuine dangers - and sometimes actual abuse" when candidates solicit contributions from lawyers and others.
Some of the backers of the limits also have pointed to comments from retired Supreme Court Justice Sandra Day O'Connor, who has suggested that she regrets her vote in the 5-4 decision in 2002 to strike down the rules on what judicial candidates can say. O'Connor has said the decision contributed to the politicization of judicial elections.
But the words of another justice who remains on the court might be more important to the outcome of the Florida case. "The state cannot opt for an elected judiciary and then assert that its democracy, in order to work as desired, compels the abridgment of speech," Justice Anthony Kennedy wrote in the 2002 case.
Williams-Yulee received just 20 percent of the vote in 2010. Her appeal for money was no rousing success either. Her lawyer, Andrew Pincus, said it didn't yield a cent.
Thanks for reading CBS NEWS.
Create your free account or log in
for more features.