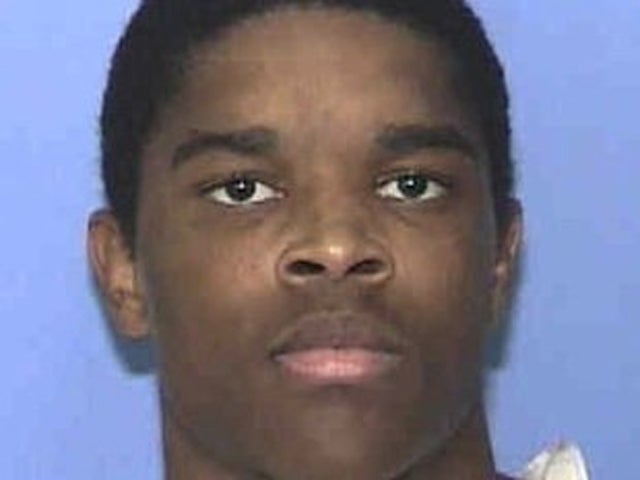 Supreme Court hears arguments on life without parole for juveniles
(CBS) Between 10 a.m. and noon today the U.S. Supreme Court will hear arguments about whether it is constitutional to sentence someone to life in prison without the possibility of parole for a crime they committed as a juvenile - even homicide.
Experts say that the court's reasoning in Miller v. Alabama and Jackson v. Hobbs, which are being argued back-to-back by the same attorney, is likely to turn on new understandings about brain development, which indicate that children under 18 have a diminished capacity for understanding the consequences of their actions.
In 2005, in a case called Roper v. Simmons, the court struck down capital punishment for juveniles who committed crimes before they turned 18. And in 2010, in Graham v. Florida, the high court banned life without parole for young people whose crimes did not include homicide.
Writing for the majority in the Graham case, Justice Anthony Kennedy wrote that "because juveniles have lessened culpability they are less deserving of the most severe punishments." His reasoning stemmed from "developments in psychology and brain science [that] continue to show fundamental differences between juvenile and adult minds. For example, parts of the brain involved in behavior control continue to mature through late adolescence."
According to experts who spoke with Crimesider, Bryan Stevenson, the executive director of the Equal Justice Initiative, who is arguing the two cases before the court, will likely ask the justices to extend the "kids are different" reasoning to juveniles convicted of homicide.
"The court has already embraced the research [about brain development]," says Marsha Levick, the deputy director of the Juvenile Law Center who wrote amicus briefs for both the Graham and Roper cases. "Kids aren't any different just because they're charged with murder."
The two cases before the court this week involve teenage boys in Arkansas and Alabama, and both involve homicide convictions. In 2004, Kuntrell Jackson was sentenced to life without parole in prison for a homicide committed when he was 14. According to a brief filed by the Equal Justice Initiative, Jackson participated in the attempted robbery of a video store in 1999. One of Jackson's accomplices shot and killed the clerk, and in 2003, Jackson was convicted of first degree felony murder and sentenced to life without parole.
The second case involves Evan Miller, who at 14 killed a neighbor and set his house on fire in 2003. Miller was convicted of capital murder in the course of arson. At trial, according to the Equal Justice Initiative brief, testimony revealed that Miller had been the victim of violent, abusive and addicted parents. He attempted to hang himself at age five, began drinking and using drugs at age eight, and attempted suicide several times before committing the homicide for which he received life without parole.
In his brief for the Miller case, Stevenson argues that the logic of Graham should be applied to juveniles who have been convicted of homicide, as well as those who have been convicted of lesser crimes: "To wholly disregard a 14-year-old offender's age and age-related characteristics in sentencing him to be imprisoned for the remainder of his existence makes a mockery of" the court's previous analysis of the Eighth Amendment's prohibition against cruel and unusual punishment.
According to Human Rights Watch, in 2009 there were approximately 2,500 people serving life in prison without parole in the U.S. for crimes they committed before they turned 18. Although the sentencing guidelines differ state by state, according to Robin Walker Sterling, an assistant professor at the University of Denver's Sturm College of Law, many jurisdictions began mandating juveniles accused of certain serious crimes be transferred to adult courts in the 1990s when now-debunked research indicated that a wave of juvenile "super predators" was threatening public safety.
These transfer statutes "spread like wildfire," and are still the law of the land. So when 15-year-old Keshawn Perkins allegedly killed his grandmother in Chicago last November, he was immediately transferred to adult court. But in Ohio, when suspected school shooter TJ Lane was arraigned, his hearing was in juvenile court; a judge has yet to decide whether he will be tried as an adult.
Assistant law professor Sterling says that the petitioners in Miller and Jackson are asking the court to mandate that anyone sentenced to life as a juvenile receive a "meaningful review" to show authorities that they have matured since committing their crime, and may be worthy of eventual release.
But in their amicus brief filed for the Jackson case, the National District Attorneys Association argues against categorically prohibiting life without parole for juveniles, stating that part of the reason the high court struck down the death penalty for juveniles in Roper was precisely because of the availability of life without parole as an alternative sentence: "It is ironic that petitioners, who decry determinate bright-line rules established by legislatures to impose criminal sentences, are asking this court to establish a determinate bright-line rule to review criminal sentences."
To the University of Denver's Sterling, thought, the meaning of tomorrow's case is simple: "It's wrong to make a final, irrevocable judgment that a teen will never be suited for release later in life. Because of the brain science we know better."
Thanks for reading CBS NEWS.
Create your free account or log in
for more features.