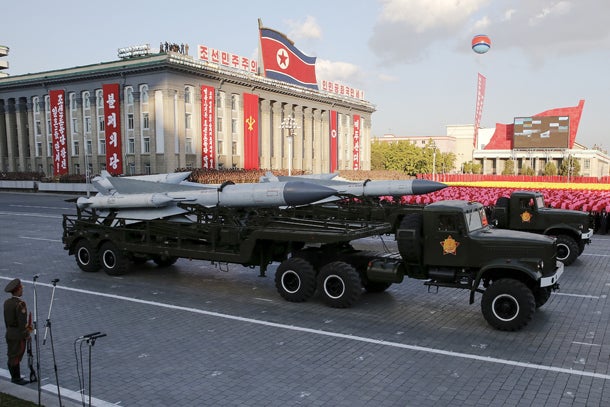 Sunday: McCullough, Tracy and a look at faith in America
While tensions continue to rise all across the globe, Sunday on "Face the Nation," we'll discuss the news of the week and take a special look at faith in America.
North Korea remains one of the biggest international concerns for the new administration. Satellite images from the Hermit Kingdom suggest the nation could soon conduct another underground nuclear detonation test, despite strong warnings from President Trump not to do so. The President in return has sent a U.S. Navy strike group to the region. Sunday CBS News Foreign Correspondent Ben Tracy will provide an inside look at the tensions on the Korean peninsula from the North Korean capital Pyongyang. Tracy is the only American network reporter in the country.
For perspective on the turbulent political landscape, both domestically and abroad, we'll turn to historian David McCullough. His new book "The American Spirit," is a compilation of his most famous speeches. McCullough will discuss how self-reflection and a greater knowledge of history can help Americans overcome difficult times.
For political analysis of the week, we'll talk with our political panel. Sunday we'll hear from Washington Post columnist David Ignatius and Washington Post White House reporter David Nakamura. We're also joined by CBS News Political Analyst and Slate's Chief Political Correspondent Jamelle Bouie and The New Yorker's Robin Wright.
In honor of Easter Sunday and Passover we'll talk about faith in America with a group of religious writers, thinkers and participants in the religious life of America. Joining us will be Rod Dreher, a writer for The American Conservative and author of "The Benedict Option," President of The Southern Baptist Ethics & Religious Liberty Commission Russell Moore, Abigail Pogrebin author of "My Jewish Year: 18 Holidays, One Wondering Jew," and Father James Martin Editor at Large at American Magazine and consultor to the Vatican's Secretariat of Communication.
Finally, we'll have a special conversation on presidential leadership with two former White House Chiefs of Staff, Denis McDonough (President Obama) and Ken Duberstein (President Reagan) as well as Chris Whipple author of "Gatekeepers: How the White House Chiefs of Staff Define Every Presidency."
We'll have a lot to cover this special Easter Sunday broadcast. Check your local listings for times. Don't miss it!
Thanks for reading CBS NEWS.
Create your free account or log in
for more features.