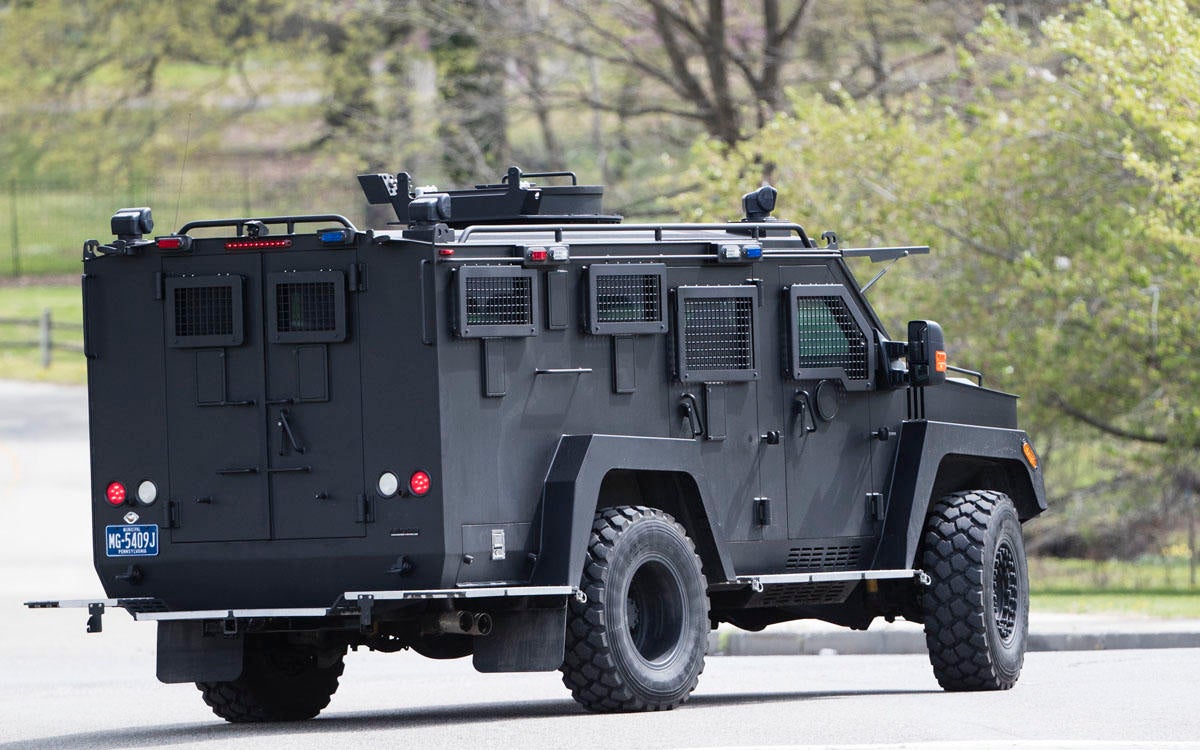 Steve Stephens manhunt: "National search" for suspect in Facebook killing
CLEVELAND -- Cleveland police say a national search involving federal investigators is on for the suspect in the fatal shooting of an elderly man that was captured on video and posted on Facebook.
Police and the FBI in Cleveland said Monday that the suspect, 37-year-old Steve Stephens, could still be in the Ohio city or in surrounding states.
A law enforcement source told CBS News investigative producer Pat Milton that investigators picked up a "ping" from Stephens' cellphone at about 7 p.m. Sunday night in Erie, Pennsylvania, about 100 miles northeast of Cleveland. But since then, investigators have been unable to detect a signal, the source said, and it's unclear where Stephens might have went.
Residents of Pennsylvania, New York, Indiana, Michigan and Ohio, in particular, were asked to be on alert.
"This is what we would consider a national search for Steve," Cleveland police chief Calvin Williams said at a Monday afternoon press conference. "We're not going to leave any stone unturned."
Several schools in Philadelphia were placed on lockdown Monday afternoon after reports of a possible sighting of Stephens in the city's Fairmount Park, but Philadelphia police later said they had no indications the fugitive was anywhere in the city.
Williams says detectives talked with Stephens by cellphone Sunday after he shot 74-year-old Robert Godwin Sr. but haven't had contact since.
"Early in this investigation we did have contact with him, direct contact," Williams said. "The detectives did of course try to convince him to turn himself in and of course that hasn't happened to date."
Williams wouldn't detail Stephens' demeanor while on the phone with investigators.
"Obviously he's got deep, deep issues," Williams said. "Whether he was calm or not, he committed a heinous crime in this city."
Williams stressed that investigators don't know where Stephens is and said his last known location was at the scene of the Cleveland slaying. Williams urged Stephens to turn himself in and to reach out to a friend, family member or pastor.
"Steve, if you're out there listening, call someone," Williams said.
Sunday night, Williams said investigators searched dozens of locations based on leads, to no avail. Electronic billboards across five states will soon be displaying the suspect's description as police urge anyone with information to come forward.
Stephens is considered to be armed and dangerous, and authorities have issued a warrant for his arrest charging him with aggravated murder. The FBI and U.S. Marshals are aiding in the investigation. Monday, police announced a reward of up to $50,000 for information leading to an arrest.
In a statement Sunday night, Facebook said the suspect did go live on the social media site at one point during the day, but not during the killing. Police earlier Sunday had said that Stephens had broadcast it on Facebook Live.
The video of the killing was on Facebook for about three hours before it was removed. Stephens' Facebook page also was eventually removed.
"This is a horrific crime and we do not allow this kind of content on Facebook," the company said. "We work hard to keep a safe environment on Facebook, and are in touch with law enforcement in emergencies when there are direct threats to physical safety."
In the video, which appeared shaky, Stephens got out of his car and randomly targeted Godwin, who was holding a shopping bag. Stephens said the name of a woman, whom Godwin didn't seem to recognize.
"She's the reason that this is about to happen to you," Stephens told Godwin before pointing a gun at him. Godwin can be seen shielding his face with the shopping bag.
Williams told reporters on Monday the woman is safe. Joy Lane, Stephens' longtime partner, broke her silence on the shooting in a text message to CBS News.
"We had been in a relationship for several years. I am sorry that all of this has happened. My heart & prayers goes out to the family members of the victim(s). Steve really is a nice guy... he is generous with everyone he knows. He was kind and loving to me and my children. This is a very difficult time for me and my family Please respect our privacy at this time."
Also in the video, Stephens can be heard saying: "I snapped, I just snapped."
In a separate video, Stephens claimed to have killed more than a dozen other people. Williams said police have not verified any other shootings or deaths.
"There are no more victims that we know are tied to him," he said.
The chief also said investigators have been talking with family members and friends of Stephens, who is employed at Beech Brook, a behavioral health agency headquartered in Pepper Pike, near Cleveland.
"We are shocked and horrified and we don't know anything more about it," agency spokeswoman Nancy Kortemeyer told CBS Cleveland affiliate WOIO-TV. "We hope and pray that he is arrested as soon as possible and we hope and pray for a resolution quickly."
In a statement, Beech Brook said Stephens had been employed there since 2008. He had been working as a vocational specialist for their Assertive Community Treatment program for youth and young adults since April of 2015.
The statement said the agency's locations would be closed Monday "out of concerns for the safety of our staff, clients and other visitors to our sites."
Some of those who know Stephens described him as pleasant and kind, while some said he had a gambling problem.
Stephens filed for bankruptcy in January 2015. His attorney at the time, Trent Binger, said Monday that he remembered Stephens discussing gambling problems.
"He was an easy client to deal with," Binger said. "Always respectful to me ... well-mannered."
In another video posted to Facebook, Stephens said that he gambled away everything and that he and his girlfriend had planned to marry but didn't, without saying why.
"He got along with everybody, so it's just unbelievable what happened," said Alexis Lee, a friend who saw Stephens last week.
Police were searching for a white Ford Fusion that belongs to the suspect. Williams said the car was recently purchased and the plates could have been switched. Police announced the car had an Ohio temporary tag E363630.
A warrant said Godwin, the victim, was apparently was shot while out on a walk to collect discarded aluminum cans in a plastic shopping bag, which family said he often did.
"Not because he needed the money, it was just something he did," said his daughter, 52-year-old Debbie Godwin. "That's all he was doing. He wasn't harming anyone."
She said her father, who had 10 children, was a gentle man with nothing mean about him. "We called him the junk man," she said. "He'd pick up things off the street and fix them. He picked up bikes and he fixed them."
Family told WOIO he had just left an Easter celebration.
A man who spoke with WOIO said the victim was his father.
"He was a good guy. He would give you the shirt off his back," he said. "I'm not just saying that for these cameras. … This man, right here, was a good man and I hate that he's gone."
The victim's son, Robert Godwin Jr., told Cleveland.com that he couldn't bring himself to watch the video but learned about it from others.
"I don't really want to see it," he said.
Dozens of family, friends and community members gathered Monday evening in Cleveland for a vigil to remember Godwin. They hugged and comforted each other, while urging an end to the violence on their city streets.
CBS affiliate WOIO was at the vigil and reports balloons and stuffed animals mark the spot where Godwin's life ended so senselessly.
Godwin was a father of nine and had 14 grandchildren. His young sons struggled through tears at the vigil to talk about how much they love their father.
"He killed my daddy for no reason," said Marshawn, 8, as he cried.
Godwin's family was in the middle of planning a birthday party for his son Terrell.
"He always loved me," said Terrell, who is about to turn 11 years old.
Their mother, Angela Small, had strong words for the shooter.
"This is his son, three days before his birthday. He ain't got no daddy," she said. "You see what you did to my babies?"
Small is the mother of Robert's two youngest sons.
"I'm trying to stop crying. But it's hard. He was a good man," she said.
She says Robert loved gospel music and fishing and spending time with his two youngest sons.
Small spoke directly to Stephens during Monday's interview.
"We need him to turn himself in. You already took one life. You done took our family and turned it upside down. And you need to turn yourself in, nobody else needs to get hurt," she said.
Social media has lit up with condolences for the Godwin family:
Anyone with information is asked to call 911 or 1-800-CALL-FBI.
Thanks for reading CBS NEWS.
Create your free account or log in
for more features.