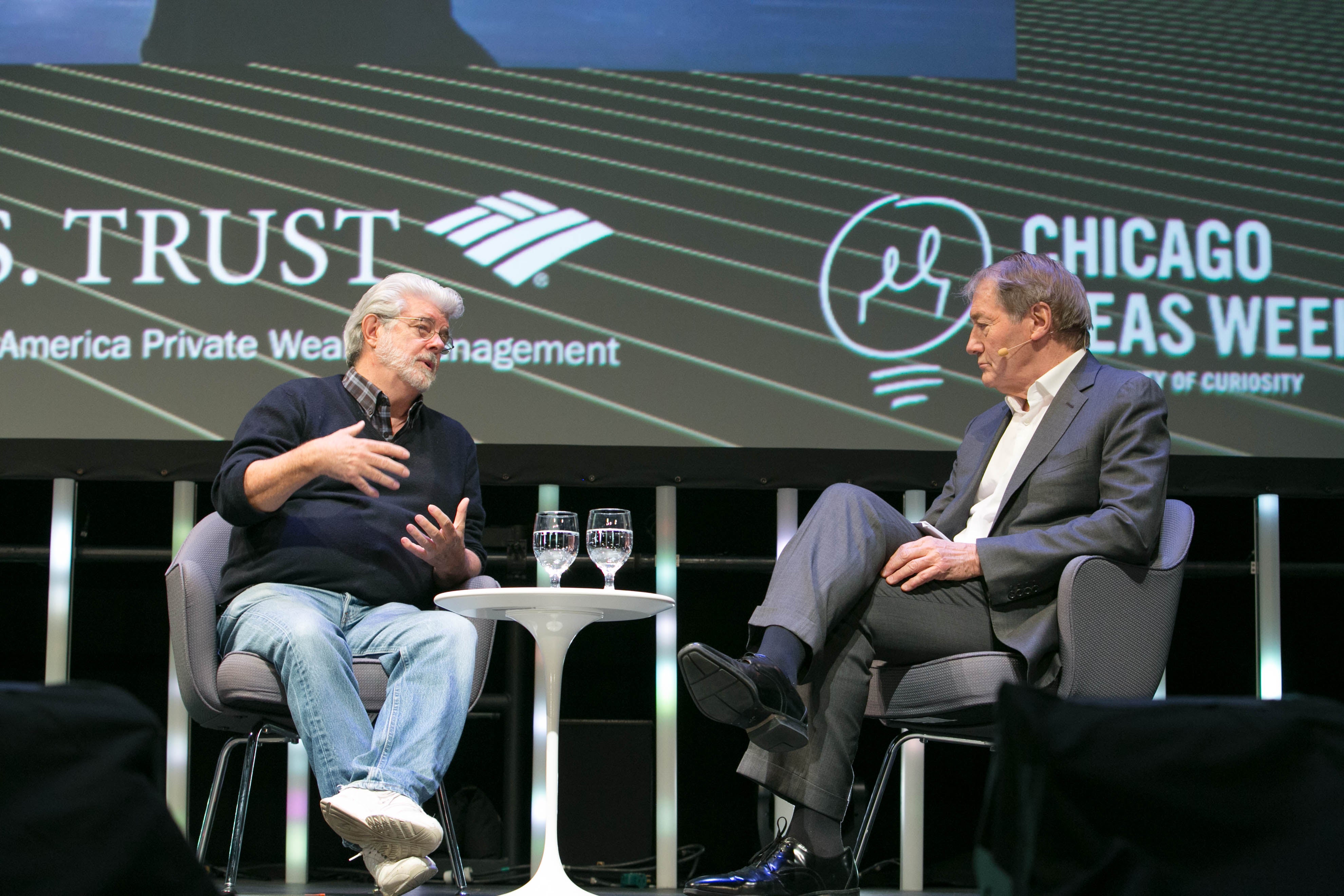 George Lucas on what's wrong with the movie business
Legendary director George Lucas reflected on how much the film industry has changed, marked by increased clashes between creative filmmakers and studios concerned about the bottom line.
"You're selling creativity. Raw creativity from talented people," Lucas told "CBS This Morning" co-host Charlie Rose at Chicago Ideas Week. "Now, the problem has always been the studios. Although the beginning of the studios, the entrepreneurs who ran the studios were sort of creative guys. They would just take books and turn them into movies and do things like that. Suddenly all these corporations were coming in. They didn't know anything about the movie business."
Lucas said they started hiring "kids" from film schools.
"They supposedly know how to make films. So suddenly we could get jobs, which was a fantastic thing. But then the studios went back to saying well we don't trust you people and we think we know how to make movies. The studios change everything all the time. And, unfortunately, they don't have any imagination and they don't have any talent," he said.
When Lucas was creating "Star Wars," he was fortunate enough to work with a studio executive at Fox who let him take the reins.
"He believed in me because he loved 'American Graffiti.' He said, 'You're a talented guy. I'll do whatever you want to do.' But you'd never hear that today," Lucas said. "He said 'You know, I don't understand what this thing is about big dogs flying spaceships around. It doesn't make any sense to me. Are you sure this is going to work?' And I said, 'Well, I know it's different but, you know, I believe in it.'"
Today, it's not that easy, Lucas said.
"You can't do that today. You just can't," he said. "And certain directors have gotten away with doing kind of crazy things but they're like very few and far between, and you kind of wonder how they got to do it."
Lucas is currently building the Lucas Museum of Narrative Art in Chicago at the urging of his wife, CBS News contributor and business analyst Mellody Hobson. The museum will house movie memorabilia along with works of art.
Thanks for reading CBS NEWS.
Create your free account or log in
for more features.