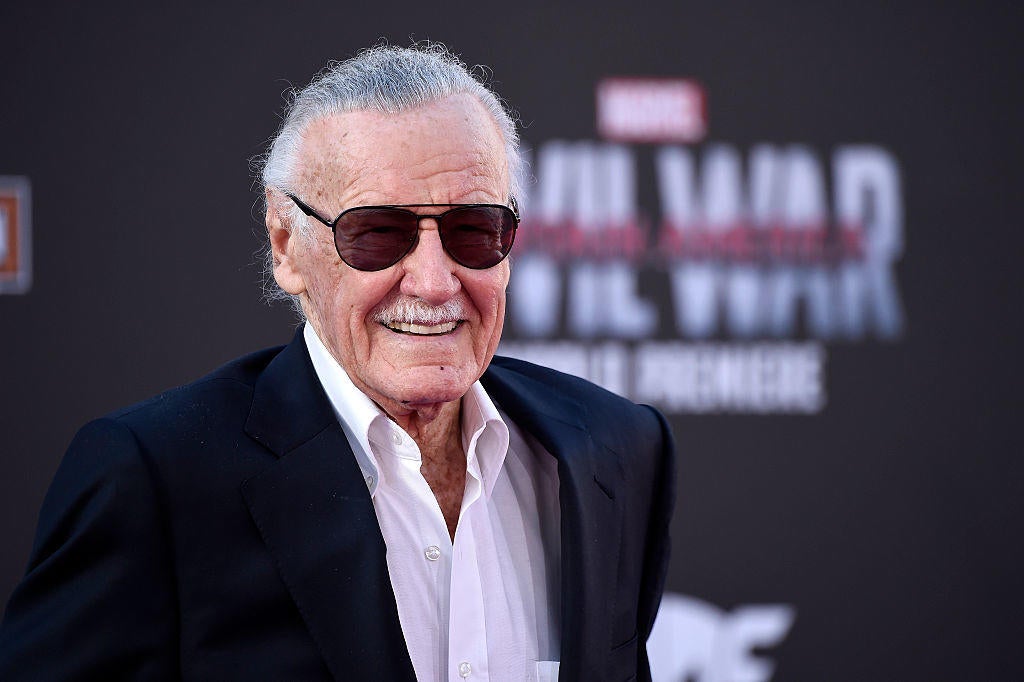 Stan Lee, legendary Marvel Comics creator, is dead at 95
Stan Lee, the legendary Marvel Comics co-creator and publisher, has died at 95. Kirk Schenck, an attorney for Lee's daughter, J.C. Lee, confirmed to CBS News that Lee died at a Los Angeles hospital on Monday.
The beloved "God of the Marvel Universe" was behind superheroes like Spider-Man, Iron Man, Hulk, Thor, the X-Men, the Avengers and the Fantastic Four. Lee was known for his cameos in Marvel movies, as well.
"J.C. Lee and all of Stan Lee's friends and colleagues want to thank all of his fans and well wishers for their kind words and condolences," Schenck said in a statement. "Stan was an icon in his field. His fans loved him and his desire to interact with them. He loved his fans and treated them with the same respect and love they gave him."
Lee celebrated his 95th birthday in December, but showed no signs of putting his career to rest. In 2016, he talked to "CBS Sunday Morning" about his career and said of retirement, "That's a dirty word. ... Well, you know, retired to do what? I'm doing what I want to do. So why would I want to retire from it?"
Last August, he revisited his career with a tribute in Beverly Hills called "Stan Lee: Extraordinary." Ruffalo, Aisha Tyler, Lou Ferrigno, RZA and comics creator Todd McFarlane were among the speakers at the event hosted by Chris Hardwick.
Lee, who was born Stanley Martin Leiber in 1922, grew up in the Bronx during the Great Depression. He started working at a publishing house with a division called Timely Comics in 1939. That's where Lee got his start in storytelling.
"I'd fill the ink wells -- in those days they used ink!" he told "Sunday Morning." "I'd run down and get them sandwiches at the drug store, and I'd proofread the pages, and sometimes in proofreading I'd say, 'You know, this sentence doesn't sound right. It ought to be written like this.' 'Well, go ahead and change it!' They didn't care!"
Lee helped shape characters like Destroyer, Father Time and Jack Frost at Timely Comics. Later, when he joined the army, he found that his skills were best used drawing. He illustrated a poster telling soldiers how not to get VD.
"I drew a little soldier, very proudly," he recalled. "And he's saying, 'VD? Not me!' as he walks in. They must have printed a hundred trillion of those! I think I won the war single-handedly with that poster!" On Sunday, his Twitter account revealed that Lee's official title in the army was "playwright" in honor of Veterans Day.
By the 1960s, Timely Comics became Marvel Comics, and Lee was using his pen to inject social issues into his art. That's when he created Spider-Man.
"I saw a fly crawling on a wall, and I thought, 'Gee, what if a guy could stick to walls like an insect?" Lee recalled. "That sounds good. So I started trying to think of some names. Insect-Man? Nah. Mosquito-Man? Nah. And then I got to Spider-Man. Spider-Man, ooh, that sounds dramatic! And if he has spider power, he can shoot a web also. And he could swing ... oh man!
"And then I figured I'd make him a teenager, and I figured I would do the unthinkable: I'd give him personal problems.
"I ran into my publisher and I said, 'Have I got an idea for you! His name is Spider-Man ...' And I couldn't get any further. He said, 'Stan, that is the worst idea I have ever heard!'"
Of course, his publisher was wrong, and Spider-Man sparked the "Marvel Revolution."
In spite of Lee's inextricable ties to Marvel, the relationship was a fraught one due to legal issues. Lee never owned the characters, and found himself cut out of many profits.
"I try not to think about it," he said. "I'm having too much fun with the rest of my life. There's no point going back and saying I should have done this, or I could have done that. You know, what does it gain you?" Lee certainly had fun with cameos in Marvel movies, dating back to 1989. In 2018 alone, he appeared in "Black Panther," "Ant Man and the Wasp," "Deadpool 2," "Avengers: Infinity War" and "Venom."
Lee sued Marvel in 2002 and settled with the comic book giant for an undisclosed seven-figure amount. He was also given the title Chairman Emeritus of Marvel Enterprises.
In February, Lee was hospitalized, but a spokesperson for Lee told CBS News, "Stan is doing well and feeling good, he is staying there for a few days for some checkups as a safety precaution."
Last July, Lee's wife, Joan, died at 93. The couple had been married 69 years and shared a daughter, Joan.
Thanks for reading CBS NEWS.
Create your free account or log in
for more features.