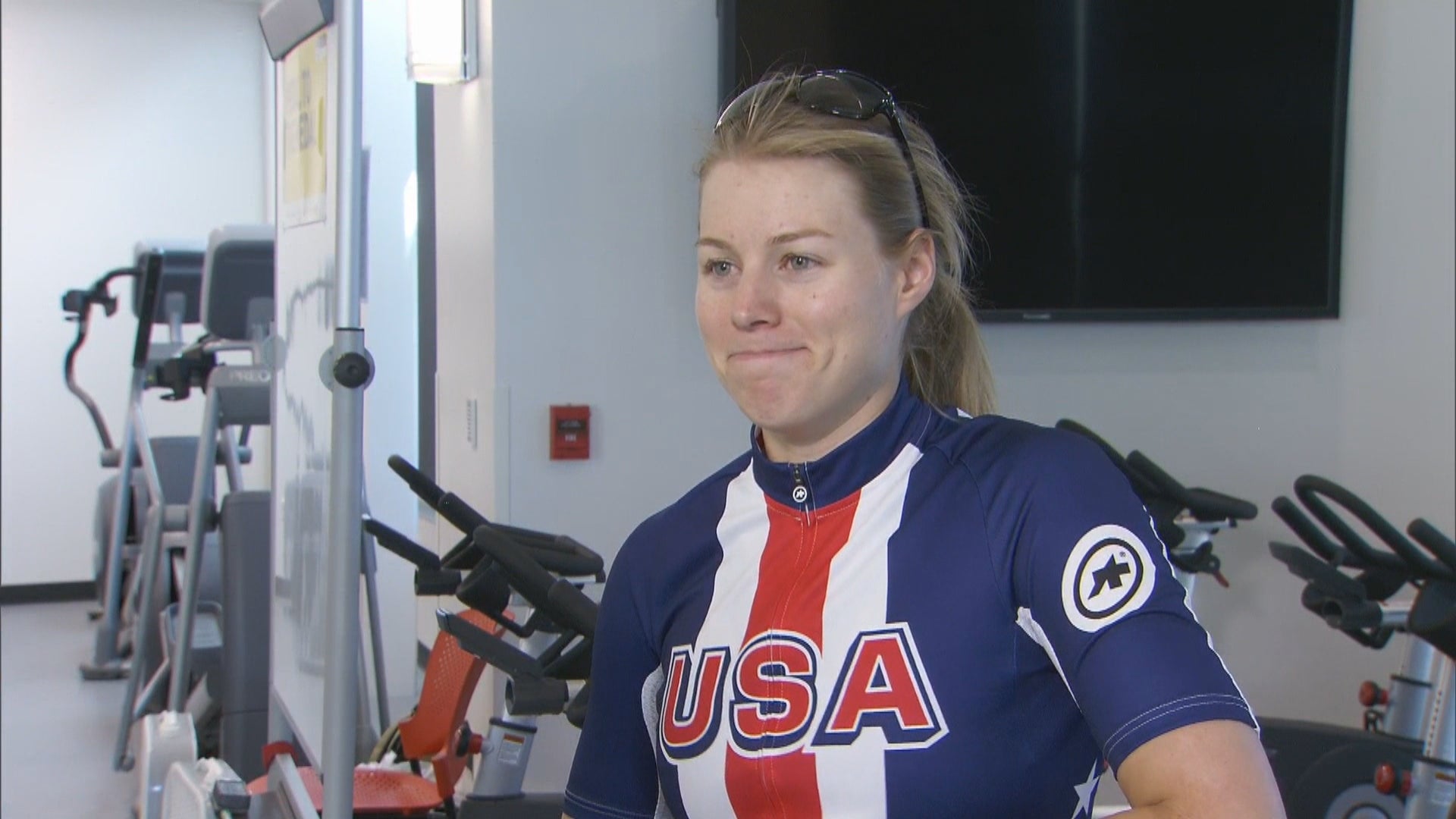 Team USA athletes weigh in on Rio Olympics safety fears
Team USA athletes are in the home stretch of training for the Summer Olympics in Rio de Janeiro.
Most of the athletes at the Olympic Training Center in Colorado Springs will tell you they are simply focused on their events, but there also seems to be a growing list of concerns in Rio - crime, dirty water and of course, the Zika virus, reports CBS News correspondent Ben Tracy.
Some Olympic hopefuls are still fighting for a spot on Team USA. But at the training center, there is no shortage of excitement or confidence.
"It is an amazing feeling knowing we are going together to the Olympics and ready to kill it," said Team USA boxer Shakur Stevenson.
A marathon runner trains in a room that simulates the low altitude and high temperature environment of Rio.
Alan Ashley is chief of sport performance for the U.S. Olympic Committee. He knows the weather in Rio is not the biggest problem - like the water - where tri-athletes will be competing - that has been called the equivalent of raw sewage.
"While it is something that is always on our mind - and we are making sure that we do everything to keep our teams safe and healthy - I have to say the athletes are fired up about competing down there," Ashley said.
Nobody here wants to say a bad word about Rio, even when it comes to the Zika virus - which we now know can cause severe birth defects.
"Personally, are you concerned at all?" Tracy asked Team USA cyclist Jennifer Velente.
"I'm not," Velente replied.
But other athletes aren't so sure. Members of the U.S. Women's Soccer team expressed concern about the virus and Irish golfer Rory McIlroy told the BBC this week there is a chance he may skip the Games.
There are also concerns in Brazil, which is in the midst of its worst recession since the 1930s. A former Brazilian soccer star says violence in Rio has gotten so bad, that tourists should just stay home.
Rio's secretary of security is calling on the military to help patrol the streets. Meanwhile, Brazil's president is facing an impeachment trial.
The Olympic venues are mostly finished and ticket sales are picking up, but Brazilian officials are now investigating allegations of corruption.
Then there's this: A section of a new waterfront bike path -- built to showcase the lasting legacy of the Games -- recently collapsed, killing two people.
"No one can ever say you can protect against everything," Ashley said. "Instead, what you want to do is make sure they have all the information so that they, as individuals, can make decisions."
There were also big concerns before the Beijing Olympics about horrendous air pollution and even a lack of snow before the Winter Games in Sochi. Both Olympics turned out just fine.
But the growing threat of the Zika virus is unique. About 500,000 people are expected to travel to Rio for the games, which some medical experts are calling a "public health nightmare."
Thanks for reading CBS NEWS.
Create your free account or log in
for more features.