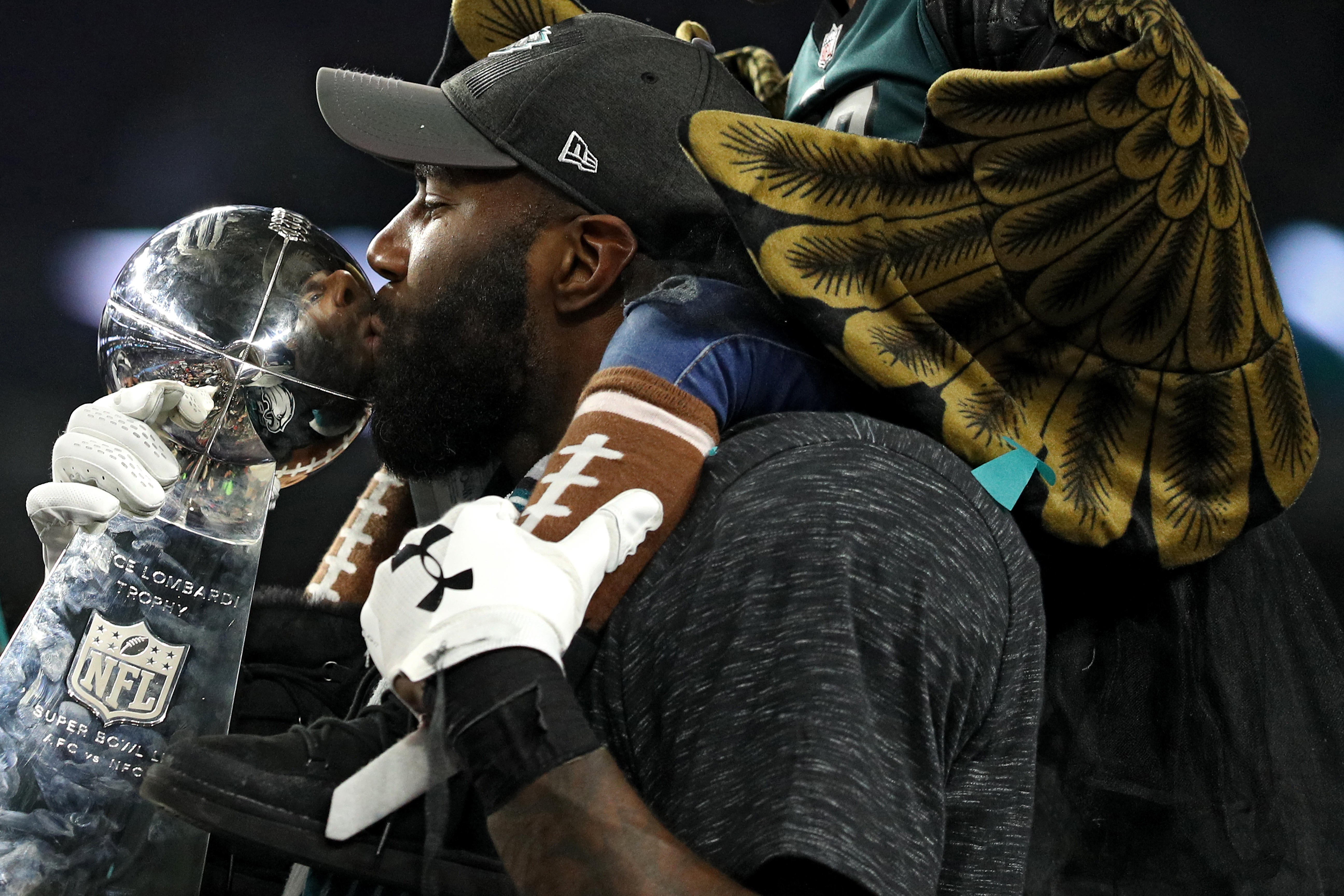 Some Super Bowl champions may skip White House visit
At least one Philadelphia Eagles player plans to skip a trip to the White House, following the team's Super Bowl win. Safety Malcolm Jenkins told CNN Monday he doesn't intend on going.
Jenkins raised his fist on the field this past season in order to call attention to racial inequality. Meanwhile, his teammate, wide receiver Torrey Smith, who also raised his fist this season, has expressed his disapproval of President Trump's war of words against players who kneel during the national anthem.
Throughout the season, the president lashed out against the NFL on Twitter for not taking action against players who kneel as a sign of protest. Before the Super Bowl on Sunday, he released a statement calling for fans to stand during the anthem as a sign of support for our nation's troops:
"As many Americans come together to watch the Super Bowl, Melania and I extend our greetings and appreciation for those who make occasions like this possible, particularly the brave men and women of our Armed Forces.
Though many of our Nation's service members are unable to be home with family and friends to enjoy this evening's American tradition, they are always in our thoughts and prayers. We owe these heroes the greatest respect for defending our liberty and our American way of life. Their sacrifice is stitched into each star and every stripe of our Star-Spangled Banner. We hold them in our hearts and thank them for our freedom as we proudly stand for the National Anthem.
We send our best wishes for an enjoyable Super Bowl Sunday. May God bless and protect our troops, and may He continue to bless the United States of America."
Ahead of the game, Defensive end Chris Long appeared on the Pardon My Take podcast, and said he wouldn't go to the White House if his team won. Last year, when Long was part of the Patriots, he was one of several players that decided not to go. He's made it clear that he doesn't support the president, his policies or his administration.
"My son grows up, and I believe the legacy of our president is going to be what it is, I don't want him to say, 'Hey dad, why'd you go [to the White House] when you knew the right thing was to not go," Long said at the time.
In September, Mr. Trump rescinded his White House invitation to the Golden State Warriors, after the team's championship win. At the time, the president criticized star and two-time MVP Stephen Curry for "hesitating," after Curry said in an interview that he would prefer not to attend.
But athletes have been boycotting White House trips before President Trump took office. Back in 2012, former Boston Bruins goaltender Tim Thomas elected not to go to the White House with his teammates, following their Stanley Cup Championship. He said it wasn't about "politics or party," but said the government was "out of control."
Former Chicago Bears great Dan Hampton also snubbed Obama, declining an invitation to a 25-year celebration of the team's Super Bowl win at the White House.
In 1996, former Packers tight end Mark Chmura declined to attend a Super Bowl tribute with President Clinton. He said he skipped the White House meet-and-greet because of the Monica Lewinsky scandal.
Thanks for reading CBS NEWS.
Create your free account or log in
for more features.