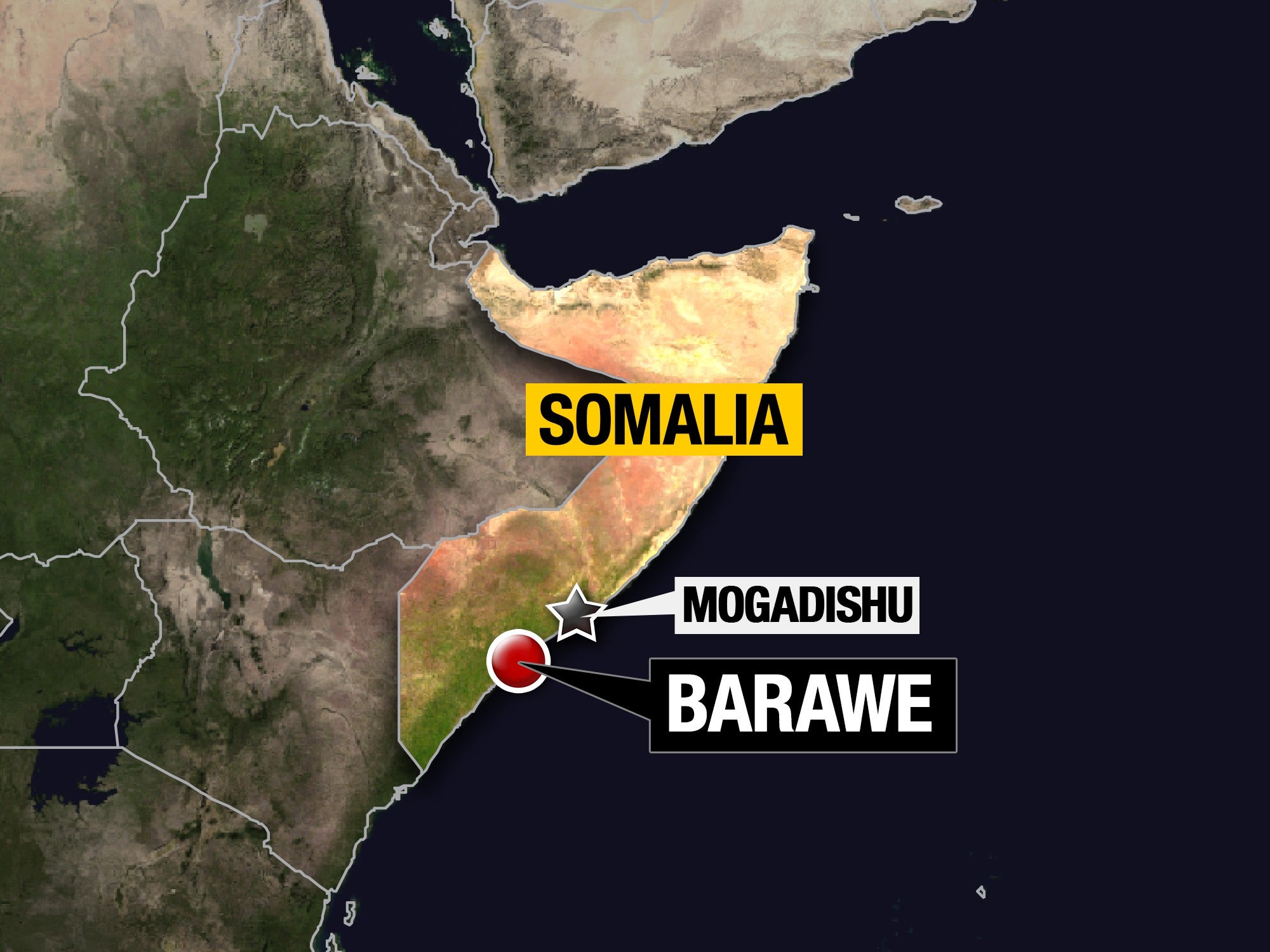 Somalia al-Shabab militant reportedly killed in suspected U.S. drone strike near Barawe
MOGADISHU, Somalia -- A member of Somali rebel group al-Shabab was killed Sunday by a missile fired by a suspected drone, a rebel commander said, blaming the U.S. for the strike.
Abu Mohamed told The Associated Press that Sahal Iskudhuq, a militant commander who was believed to be close to al-Shabab's top leader, was killed when his car was hit by a missile in Somalia's Lower Shabelle region. The attack took place in a village called Hawai, he said.
A Somali intelligence official confirmed the attack, describing the victim as a "dangerous" militant. His driver was also killed in the attack, the official said on condition of anonymity because he wasn't authorized to reveal the information.
Mohamed blamed the attack on the U.S., which flies drones over Somalia that occasionally fire at al-Shabab's top leaders.
A U.S. military official confirmed to CBS Radio News correspondent Cami McCormick that forces "conducted a coordinated operation" against a senior al Qaeda/al-Shabab leader near Barawe, Somalia. The official did not give any further detail, and said the U.S. military was "not yet in a position to confirm the results of the operation," but was working to do so.
Two U.S. military officials confirm to the Associated Press that there was a missile strike against a senior al-Shabab leader in Somalia. One of those officials also said U.S. intelligence was still "assessing the effectiveness of the strike."
The officials spoke on condition of anonymity because they weren't authorized to speak publicly.
Last October, a U.S. military strike hit a vehicle carrying senior members of the al Qaeda-linked group, killing its top explosives expert. Earlier that month, U.S. Navy SEALs had raided a coastal Somali town to take down a Kenyan al-Shabab member.
The SEALs withdrew before capturing or killing their target -- Abdulkadir Mohamed Abdulkadir, known as Ikrima -- who was identified as the lead planner of a plot by al-Shabab to attack Kenya's parliament building and the United Nations office in capital, Nairobi, in 2011 and 2012.
Kenya has faced multiple attacks by the militants, who want the country's military to leave Somalia. In September, the militants attacked Nairobi's upscale Westgate Mall with guns and grenades, killing at least 67 people.
Al-Shabab is now mostly active in Somalia's rural regions, after being ousted from the capital by African Union forces in 2011. But the group is still able to launch lethal attacks- often involving militants on suicide missions -within Mogadishu, the seat of government.
Thanks for reading CBS NEWS.
Create your free account or log in
for more features.