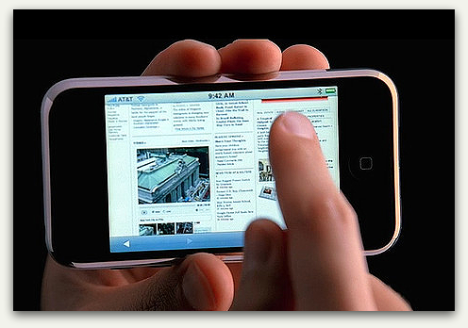 Six-Figure Jobs: Mobile Applications Developer
Seemingly every week, another publication or website comes out with its list of the "Best Jobs of the Year" or the "Hottest Careers," purporting to show the best fields to get into for job stability and earnings potential. The problem with many of these lists is that the jobs and careers on them often require years and years of training (see: biomedical engineer), offer an extremely small overall pool of jobs (see: meteorologist), or really don't pay all that well (see: home health aide).
So we've put together a list of jobs that suffer from none of these disadvantages. Using statistics from the Bureau of Labor, salary sites, professional trade groups, and recruiters, we identified eight jobs that don't require more than two years of additional training to secure a position, have a reasonably large and growing number of overall jobs, and offer six-figure salaries to top earners in the field (generally, the top 10 percent of those employed). These, to our mind, are the true dream jobs.
SLIDE 1 of 9NEXT >>
Mobile Applications Developer
Salary for Top Earners: $115,000
Projected Job Growth: 131 percent this year alone
Additional Training Required: Programming experience in mobile platforms is necessary, but depending on your background, you can fine-tune your knowledge with a DIY approach or perhaps an online certificate program that typically takes one year to complete.
Developing and building applications for smartphones, iPads, and other tablets and notebook PCs is one of the most in-demand jobs in the world right now. So enticing is the revenue from mobile apps — Gartner estimates that worldwide revenue could top $15 billion this year — that Google recently announced it's hiring dozens of mobile developers in an attempt to counter Apple. Reality check: This isn't a field for dilettantes: it requires serious programming and IT skills, but the growth potential is huge.
SLIDE 1 of 9NEXT >>
More on MoneyWatch:
Thanks for reading CBS NEWS.
Create your free account or log in
for more features.