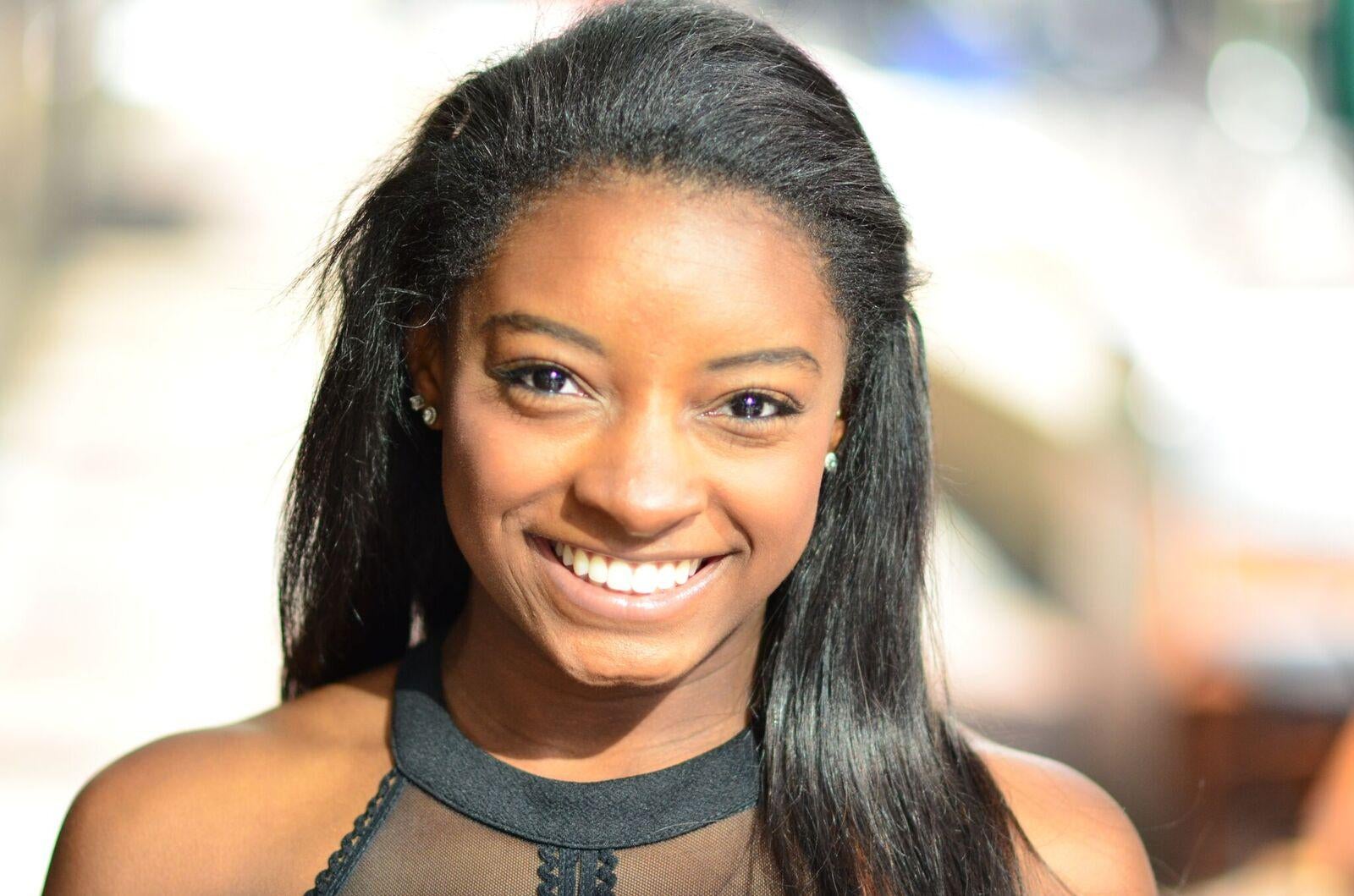 Simone Biles extends helping hand to other U.S. foster kids
Just a week after disgraced USA Gymnastics national team doctor Larry Nassar was sentenced to a staggering 40 to 175 years in prison, one of his most famous victims, Simone Biles, is choosing to look forward and stay positive about her upcoming projects. Biles is teaming up with nonprofit online school University of the People as a Global Ambassador to offer a special scholarship fund for U.S. foster children.
As a foster child herself, Biles says she understands what it means to have the odds stacked against you.
"Once foster kids age out of the system, they often don't have the opportunity to go to a regular university because of all the student fees," Biles, the most decorated American gymnast of all time, told CBS News on Thursday. "Everyone deserves an opportunity. I was given one, and I want to make sure others get one too."
Biles, who was adopted at a young age, always dreamed of going to college and ultimately entering the business world. Though she was accepted to UCLA after high school, her training schedule did not allow for her to attend. Now, she is enrolled in the University of the People bachelor's program in business administration. The young athlete says it's perfect for her because all of the classes are online, which means she can pursue her education wherever she goes.
Lately, Biles has been spending her time at Olympic training facilities and a TV film set, as her biography "Courage to Soar: A Body in Motion, A Life in Balance" is getting the Lifetime movie treatment.
"My Lifetime movie premieres this Saturday and it is based off of my book," the four-time gold medalist told CBS News. "I'm very excited about it. It shows you the sacrifices that I've had to make, the downfallsand just kind of shows kids that I'm normal just like them."
In spite of her combined total of 19 Olympic and World Championship medals, Biles is still starstruck by her time on the movie's set.
"I actually got to pick the actress who plays me," she told CBS News. "I think she looks very similar to me. It's kind of scary."
Indeed, when looking at the production stills, it's not hard to confuse the two upon first glance -- a likeness that can only serve to make the Olympic scenes all the more exciting.
"When I went to visit the set and they were filming the Olympics segment, it really took me back and gave me all those same feelings," Biles reminisced. "To see it happen in front of me was pretty amazing."
And while we'll have to wait two more years to see the real Simone Biles in Olympic action again, she said she'll be cheering on Team USA's winter contingent from home in the coming weeks.
"I definitely have a couple favorites -- Lindsey Vonn and Nathan Chen – but hopefully Team USA does a great job overall and just has fun out there," she told CBS News. "I love watching the skiing and I love watching the ice skating. It's all very unique and they make it look so elegant."
When asked which winter sport she thinks she'd excel most at, Biles replied, "I would say ice skating because it kind of relates to gymnastics in a way -- to do the tricks and the jumps and the leaps, and it goes to music as well."
Though there's no indication that she'd ever pull a Lolo Jones and actually compete in both the summer and winter games, it is fun to imagine Biles catapulting through the air in a triple axel or landing her signature "double lay half out" on skates.
Thanks for reading CBS NEWS.
Create your free account or log in
for more features.