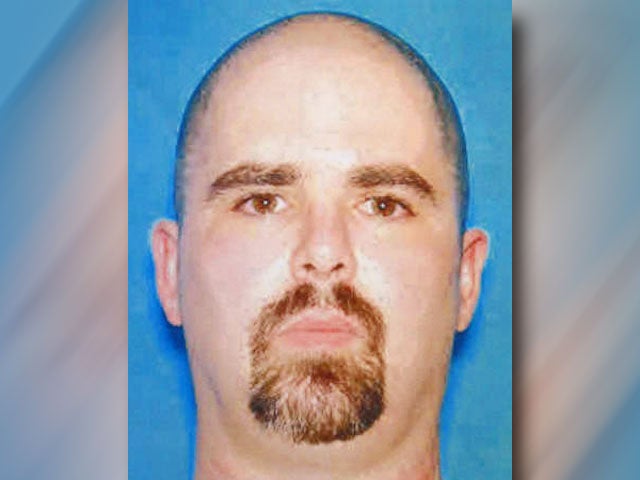 Sikh temple shooting weapon obtained legally
Updated 4:20 p.m. ET
(CBS/AP) OAK CREEK, Wis. - The weapon used in Sunday's mass shooting at a Sikh temple in this Milwaukee suburb, in which six people were killed and three wounded before the gunman was killed by police, was purchased legally, authorities said.
At a press conference Monday Special Agent Bernard Zapor of the federal Bureau of Alcohol, Tobacco, Firearms and Explosives said the weapon, a 9 mm semiautomatic handgun with multiple ammunition magazines, had been obtained legally by the suspect, Wade Michael Page.
"The person who purchased it was not legally prevented from buying it," Zapor said. There were also additional ammunition magazines found at the crime scene.
Wade was killed outside the temple in a shootout with police officers after the rampage that left terrified congregants hiding in closets and others texting friends outside for help.
While police said Monday that they believed there were no additional shooters involved, FBI Special Agent in Charge Teresa Carlson said that the FBI is asking for public assistance in identifying whom she called a "person of interest" in the case as they continue to track down and interview family members and associates of the gunman, but that person has since been cleared, reported CBS News correspondent Andres Triay.
Sikh temple shooting suspect identified as Wade Michael Page
American Sikhs' worst fear realized
Shooting at Sikh temple in Wis., at least 7 dead
Page served in the U.S. Army for about six years. According to sources in the Army, Page enlisted in April 1992 and was given a less-than-honorable discharge in October 1998. He served at Fort Bliss, Texas, in the psychological operations unit in 1994, and was last stationed at Fort Bragg, N.C., attached to the psychological operations unit. The details of his discharge were not immediately clear.
Page was a white supremacist, according to the Southern Poverty Law Center.
Carlson said the FBI is looking into possible ties to white supremacist groups, and that Page "had contact with law enforcement in the past," but officials said, to their knowledge, there were no pending investigations involving Page prior to Sunday's shooting.
"There may be references to [Page] in various files - those are being analyzed right now," Carlson said. Page's military's records are also being analyzed.
Carlson said it is too early in the investigation to tell whether it would be classified at a hate crime or as a possible domestic terrorism case.
On Sunday night, the FBI sent a SWAT team and an evidence response team to Page's apartment in in nearby Cudahy.
Oak Creek Police Chief John Edwards said the gunman "ambushed" one of the first officers who arrived at the temple responding to 911 calls. As the officer, Lt. Brian Murphy, a 21-year veteran with tactical experience, tended to a victim outside, he was shot eight or nine times at very close range, Edwards said.
Other officers arriving at the scene heard the gunshots, observed the suspect in the parking lot and gave commands for him to stop.
Edwards said the gunman fired at the officers, with their vehicles taking rounds. "One of our officers returned fire with his squad rifle, putting the individual down," Edwards said.
Edwards said that as officers approached Murphy he tried to wave them off, telling them to go into the temple to assist others. The police nonetheless performed an officer rescue, providing cover and removing him from the scene.
Murphy, 51, is in critical but stable condition at a nearby hospital.
After clearing the temple building to make sure there was not an additional shooter, police then performed a grid search of approximately three square miles with the tactical team assisted by air support, and conducted checks door-to-door to make sure residents were safe.
Edwards praised the response of police: "They did exactly what was expected of them. They all did what they had to do, helped another officer, and stopped a worse tragedy from happening."
Six people were fatally shot and three wounded before the gunman was killed.
The names of the victims were Sita Singh, 41; Ranjit Singh, 49; Satwant Singh Kaleka, 65; Prakash Singh, 39; Paramjit Kaur, 41; and Suveg Singh, 84.
In addition to Murphy, a second person is hospitalized in critical condition. A third person was treated for wounds and released.
Sikh temple president died "protecting our church"
Sikh temple shooting victims in critical condition
No motive to the shooting has been assessed at this time. The FBI's Carlson said she is not aware of any prior threats to the temple.
"He did not speak, he just began shooting," said Harpreet Singh, relaying a description of the attack from the wife of his uncle, temple president Satwant Singh Kaleka, who was among the dead.
Singh said Satpal Kaleka told him she was in the front room when the shooter walked in. She said the 6-foot-tall bald white man - whom worshipers said they had never before seen at the temple - seemed like he had a purpose and knew where he was going.
Sikh rights groups have reported a rise in bias attacks since the Sept. 11 terrorist attacks. The Washington-based Sikh Coalition has reported more than 700 incidents in the U.S. since 9/11, which advocates blame on anti-Islamic sentiment. Sikhs are not Muslims, but their long beards and turbans often cause them to be mistaken for Muslims, advocates say.
"Oak Creek is a diverse, welcoming city," said Mayor Steve Scaffini on Monday. "We host 23 places of worship and the Sikh community is part of what makes our city strong."
"The terrible event that we witnessed yesterday should not be a part of America," said James Santelle, U.S. attorney for the Eastern District of Wisconsin. To the Sikh community he said, "Our hearts are deep, our sadness is profound, and we share with you great tears."
Thanks for reading CBS NEWS.
Create your free account or log in
for more features.