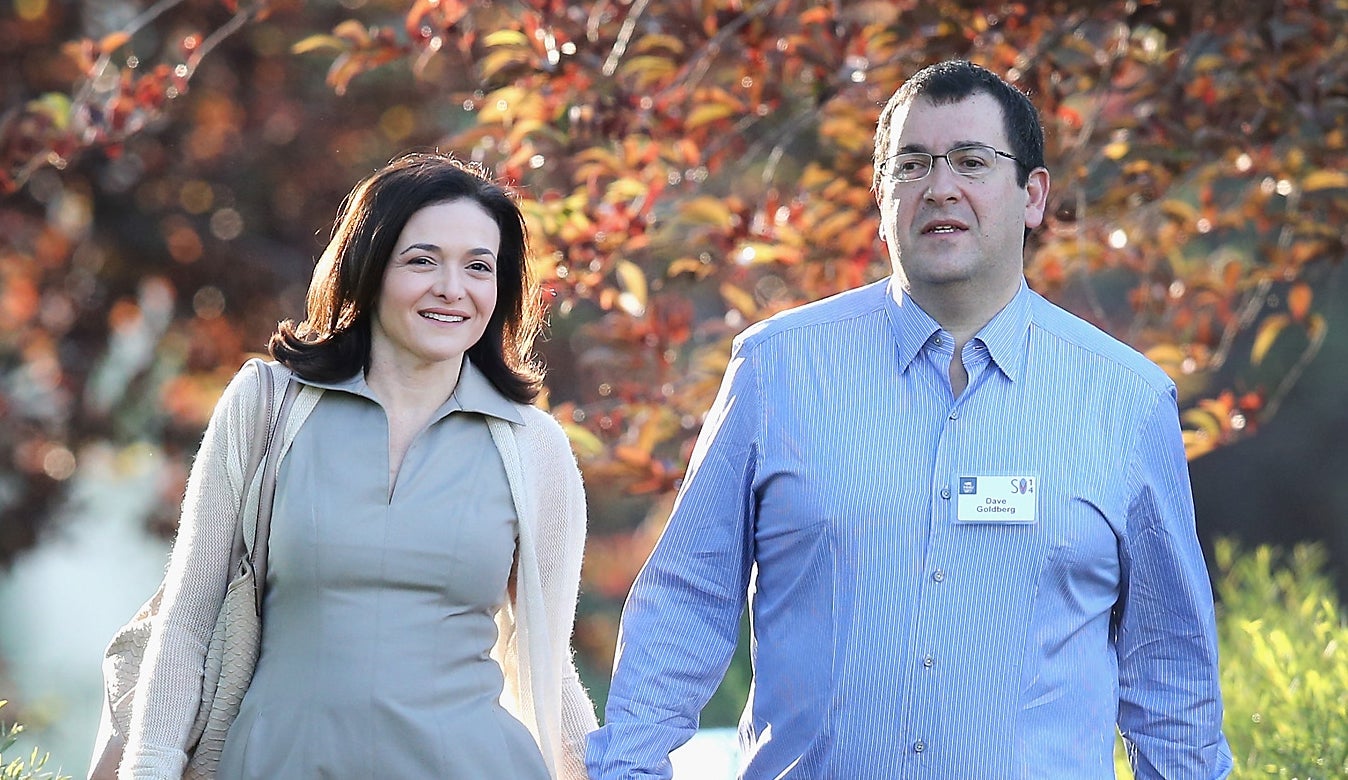 Sheryl Sandberg writes about losing husband, gratitude
Sheryl Sandberg admits that it was hard to feel grateful after she lost her husband Dave, who died in May during a family vacation in Mexico, but she says she knows now that she has a lot in life to be thankful for.
The Facebook COO wrote a post on her timeline, and said she is thankful for family and friends, grief counseling and even strangers.
On Thursday, Sandberg reflected on the past six months since her husband died:
After the loss of my husband Dave Goldberg, there were days when gratitude seemed beyond my grasp. But as the months have gone by, I've realized that I still have so much to be grateful for.

This Thanksgiving, I want to thank my family and friends who have supported and comforted me and my children as we have recovered from grief, regained our smiles and the ability to laugh, and rediscovered all that we have to be grateful for. I also appreciate the many strangers who have reached out and shared their stories of tragedy, resilience, and rebirth. And I want to say a special thank you to the team at Kara Grief Counseling in Palo Alto who did so much to help move us forward.

On this day of thanks, I hope that everyone out there can find something worthy of gratitude. Loss and recovery are an inevitable part of being human, and I realize more and more that these experiences which take so much from us also give us the ability to be grateful on a deeper level.
Sandberg, who penned bestselling book "Lean In," also wrote about her husband on Facebook 30 days after he died. In May, she wrote, "I have lived thirty years in these thirty days. I am thirty years sadder. I feel like I am thirty years wiser ... I have learned how ephemeral everything can feel--and maybe everything is. That whatever rug you are standing on can be pulled right out from under you with absolutely no warning."
Goldberg, the CEO of web survey company SurveyMonkey, was only 47 when he died after falling off a treadmill at a hotel in Mexico on May 1, 2015. Investigators believed Goldberg died of head trauma, but autopsy results indicated that Goldberg Had a heart arrhythmia that may have contributed to his death as well. Sandberg has credited Goldberg with her success, saying that his help at home allowed her to excel in her career.
"You cannot have a full career and a full life at home with your children if you are also doing all of the housework and child care," she said in a "60 Minutes" interview.
Thanks for reading CBS NEWS.
Create your free account or log in
for more features.