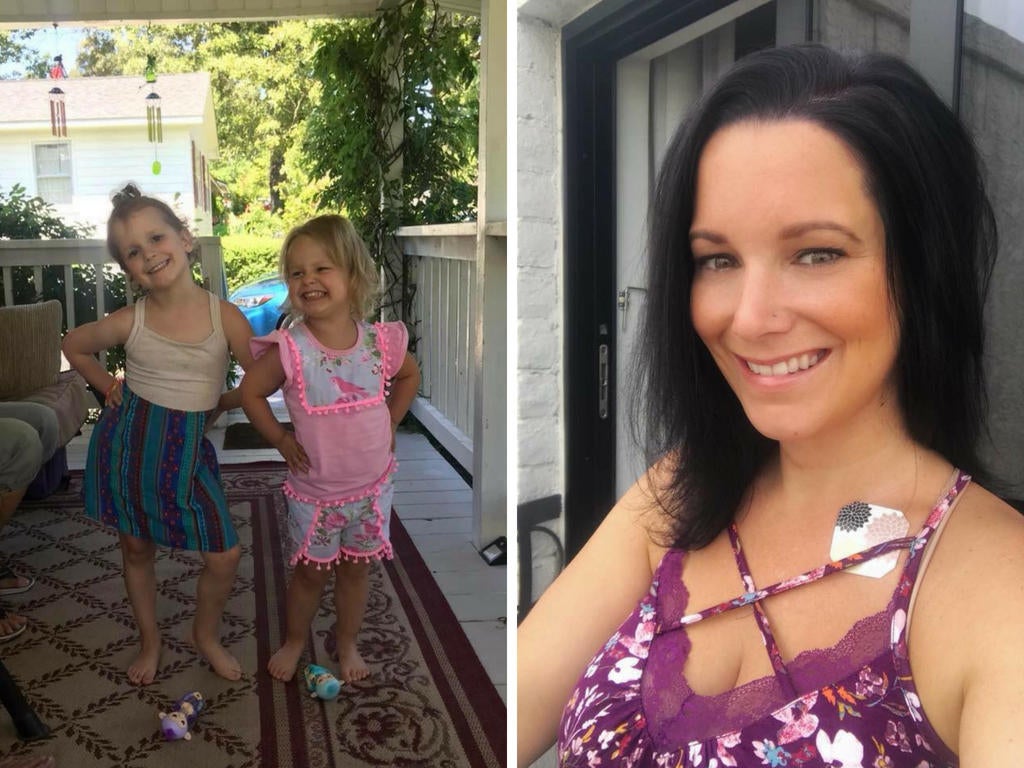 Colorado family struggled with finances before man allegedly killed pregnant wife, kids
FREDERICK, Colo. -- As stunned friends and family search for a possible motive in the case of a Colorado man accused of killing his pregnant wife and two young daughters, a June 2015 bankruptcy filing paints a picture of a family caught between a promising future and financial strain.
Police said 34-year-old Shanann Watts, who was pregnant, was found dead on property owned by Anadarko Petroleum, one of the state's largest oil and gas drillers, where her husband Christopher Watts worked. Investigators also found what they believe are the bodies of 4-year-old Bella and 3-year-old Celeste nearby on Thursday afternoon.
They have not released any information about a motive or how the three were killed. A prosecutor said in court Thursday investigators believe the family was killed in their Frederick home.
"As horrible as this outcome is, our role now is to do everything we can to determine exactly what occurred," John Camper, director of the Colorado Bureau of Investigation, said. He spoke at a news conference in Frederick, a small town on the grassy plains north of Denver, where fast-growing subdivisions intermingle with drilling rigs and oil wells.
Christopher Watts, 33, had gotten a job six months earlier as an operator for Anadarko, and paystubs indicate his annual salary was about $61,500. Shanann Watts was working in a call center at a children's hospital at the time, earning about $18 an hour -- more for evenings, weekends or extra shifts that she sometimes worked.
The couple had a combined income of $90,000 in 2014. They also had tens of thousands of dollars in credit card debt, along with some student loans and medical bills -- for a total of $70,000 in unsecured claims on top of a sizable mortgage.
They said in the June 2015 bankruptcy filing that their nearly $3,000 mortgage and $600 in monthly car payments formed the bulk of their $4,900 in monthly expenses.
The couple was also due in court Aug. 24 after their homeowner's association sued them for $1,533.80, according to documents obtained by CBS Denver. They were both issued a summons for an allegedly unpaid HOA fee, the station reported.
A LinkedIn page for Shannan Watts said she began working as a human resources specialist at the Colorado Children's Hospital in 2013, and lists her employment there through present day. She's also listed as a brand promoter for Le-Vel, a nutrition supplement company, with her employment there beginning in January 2016.
A co-worker at Le-Vel told CBS affiliate KPHO she attended a Le-Vel leadership seminar in Scottsdale, Arizona, with Watts last weekend. Cindy DeRossett told the station Watts appeared to be upbeat during the conference. She said she last saw her when she dropped her off at the airport.
"Every single person that connected with her felt her light," DeRossett said of Watts.
DeRossett told the station she's never met Watts' husband, but the family appeared happy. Shanann Watts' Facebook page painted a portrait of a happy married life -- of a woman dedicated to her husband and their two young children. She called her husband "my ROCK!" and said he was "the best dad us girls could ask for."
"Never in a thousand years would you think this," DeRossett said.
Friends Nicholas and Amanda Thayer told CBS News' Omar Villafranca Shanann had previously expressed concerns of infidelity to them.
"It came to her mind that possibly he could be cheating," Amanda Thayer said.
CBS Denver reported that Chris Watts confessed to killing Shanann and the two girls. Shanann Watts' family was also told that Chris Watts agreed to bring officers to the bodies, according to the station.
CBS News hasn't independently confirmed that Chris Watts admitted to police that he killed Shanann, Bella and Celeste.
Chris Watts, who is being held without bail, is expected to be formally charged by Monday with three counts of murder and three counts of tampering with evidence.
After his wife and daughters were reported missing and before he was arrested, he stood on his porch and lamented to reporters how much he missed them, saying he longed for the simple things like telling his girls to eat their dinner and gazing at them as they curled up to watch cartoons.
He did not respond to reporters' questions when he was escorted into the courtroom Thursday.
His attorney, James Merson with the Colorado State Public Defender's Office, left the hearing without commenting to reporters and did not respond to a voicemail left at his office Thursday by The Associated Press.
Thanks for reading CBS NEWS.
Create your free account or log in
for more features.