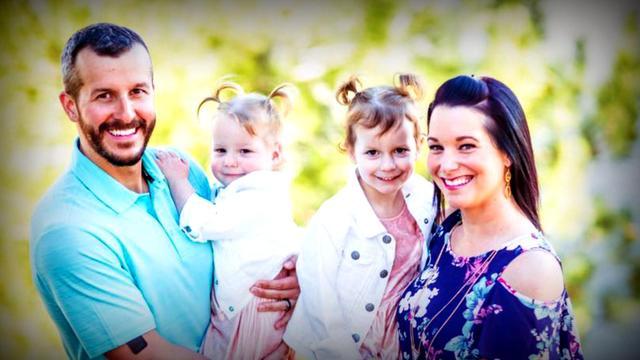 Slain Colorado mom thought husband "could be cheating," friends say
Investigators in Colorado believe they've found the bodies of a pregnant mother and her two young daughters, allegedly murdered by their father. Chris Watts made his first court appearance Thursday as the sole suspect in the case, likely facing three counts of murder in the first degree, and three counts of tampering with evidence.
CBS News correspondent Omar Villafranca reports prosecutors say they believe that Shanann Watts and her daughters, 4-year-old Bella and 3-year-old Celeste, were killed inside their home. Neighbors and friends are stunned and a memorial is growing in front of the Watts' house.
Friends Nicholas and Amanda Thayer say that Shanann expressed concerns of infidelity.
"It came to her mind that possibly he could be cheating," Amanda Thayer said.
Ashley Bell's daughter played with Bella and Celeste.
"Those two little girls are so innocent and so sweet," Bell said, "and I just don't understand how you could do this to your family."
Bell's memories of the seemingly close-knit family are now shattered.
"I kept telling myself, no, no, no. He wouldn't do anything to her," she said.
Chris Watts said little inside a Colorado courtroom on Thursday. The silence was a dramatic reversal from earlier in the week as Watts pleaded for his family's safe return.
"I just want them to come back," he said. "And if -- if they're not safe right now, that's what's -- that's what's tearing me apart."
Thursday, police recovered a body believed to be Shanann's on an oil field where her husband worked. Bodies believed to be Bella and Celeste were also found in close proximity to their mother.
Watts was fired Wednesday, the same day of his arrest.
Investigators have not revealed a possible motive.
"As horrible as this outcome is, our role now is to do everything we can to determine exactly what occurred," John Camper, director of the Colorado Bureau of Investigation, said.
Shanann's family has expressed their hurt, confusion, and anger over the tragedy. Law enforcement would not confirm nor deny allegations that Watts confessed to killing his wife and daughters. Formal charges are expected to be filed on Monday.
Thanks for reading CBS NEWS.
Create your free account or log in
for more features.