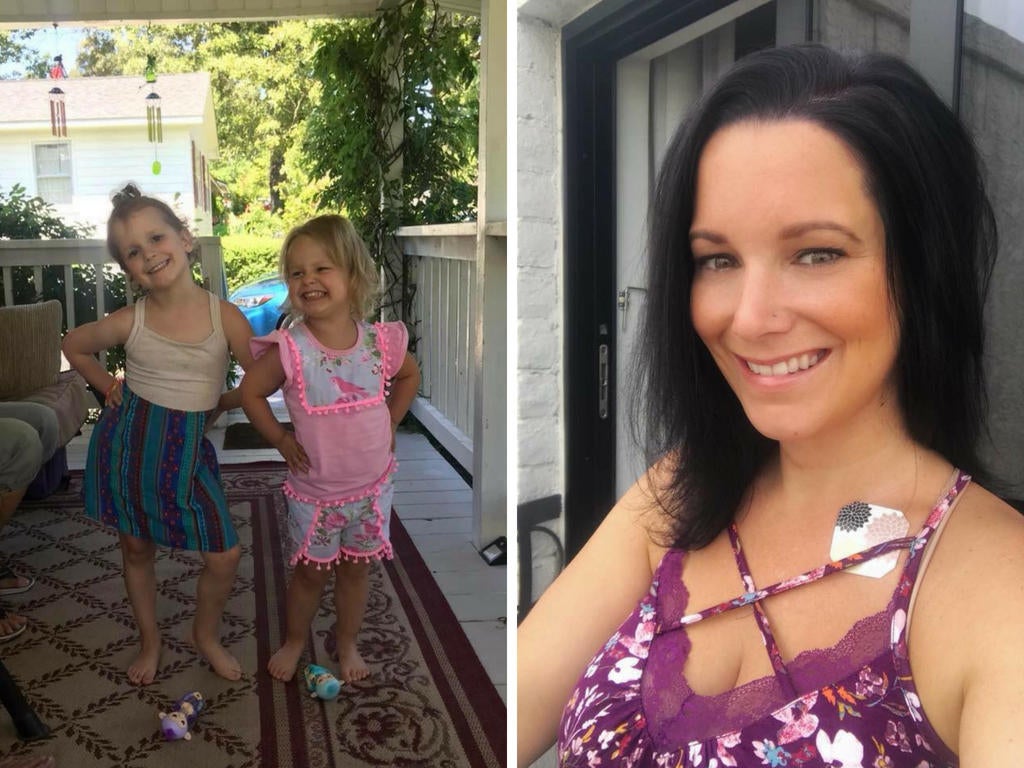 Officials: Bodies believed to be pregnant Colorado mom, kids found on oil property
FREDERICK, Colo. -- Authorities say bodies believed to be a pregnant woman and her two young children were found on the property of one of Colorado's largest oil and gas drillers where her husband used to work. John Camper, director of the Colorado Bureau of Investigation, told reporters Thursday that investigators found Shanann Watts' body and were trying to recover what they believe are the bodies of 4-year-old Bella and 3-year-old Celeste from Anadarko Petroleum Corp. property.
Shanann Watts' husband, Chris Watts, was arrested Wednesday in connection to the case. He is facing three charges each of first-degree murder and tampering with evidence, CBS Denver reported.
"This is absolutely the worst possible outcome that any of us could imagine, and I think our hearts are broken for the town of Frederick as much as anybody," Camper said.
Prosecutors said at a hearing Thursday that they believe the three were killed inside the family's home, reports the Denver Channel. Chris Watts appeared in Weld County Court handcuffed and wearing an orange prison jumpsuit. His next appearance was set for Tuesday at 10 a.m., CBS Denver's Dillon Thomas reports via Twitter.
He was ordered held without bond.
Chris Watts' paystubs show he was working for Anadarko in 2015. Company spokeswoman Jennifer Brice said he's no longer employed there. She declined to provide any other information, citing the active investigation, and said the company is heartbroken and supporting investigators.
CBS Denver reported that Chris Watts confessed to killing 34-year-old Shanann Watts, who was 15 weeks pregnant, and the two girls. Shanann Watts' family was also told that Chris Watts agreed to bring officers to the bodies, according to the station.
CBS News hasn't independently confirmed that Chris Watts admitted to police that he killed Shanann, Bella and Celeste.
Shanann Watts' family released a statement to CBS Denver: "It is with deep hurt, confusion and anger to confirm our beautiful cousin Shanann Watts, her unborn child, and her two angelic daughters, Bella and Celeste, were viciously murdered by husband Chris Watts; who confessed to the killings. Please keep Shanann's parents and brother in your prayers."
Court documents are sealed in the case at least until Monday. So far, police haven't revealed what the motive might have been for the murders, CBS Denver reported. They also haven't said how the woman and the children were killed.
Chris Watts told "Today" Wednesday morning he was living a "nightmare." He said the last time he saw his family was early Monday morning before leaving for work.
"I just want them back," he said. "I just want them to come back."
The Colorado Bureau of Investigation and FBI assisted local authorities in the investigation. CBS Denver reported that investigators were seen removing items from the family's home. A truck was also taken.
Weld County District Attorney Michael Rourke said the case has been referred to his office for determination on filing of formal charges.
A family friend of Shanann Watts told The Associated Press she had just visited her hometown in North Carolina and seemed happy.
Her parents' next-door neighbor, Joe Beach, said he had seen Shanann Watts when she visited the neighborhood of modest homes in Aberdeen for three weeks. He thought she went back to Colorado within the last week.
Beach said he talked to her a couple of times about her daughters and life in Colorado. He said "she didn't give me an indication that there was anything wrong. She seemed pretty happy."
He said he knew her parents well and had known Shanann since she was a teenager. Beach said she was a nice person with two lovely children, both of whom he had seen on the recent visit.
He said he hasn't spoken to her parents since the tragedy, but a neighbor told him they flew to Colorado.
Thanks for reading CBS NEWS.
Create your free account or log in
for more features.