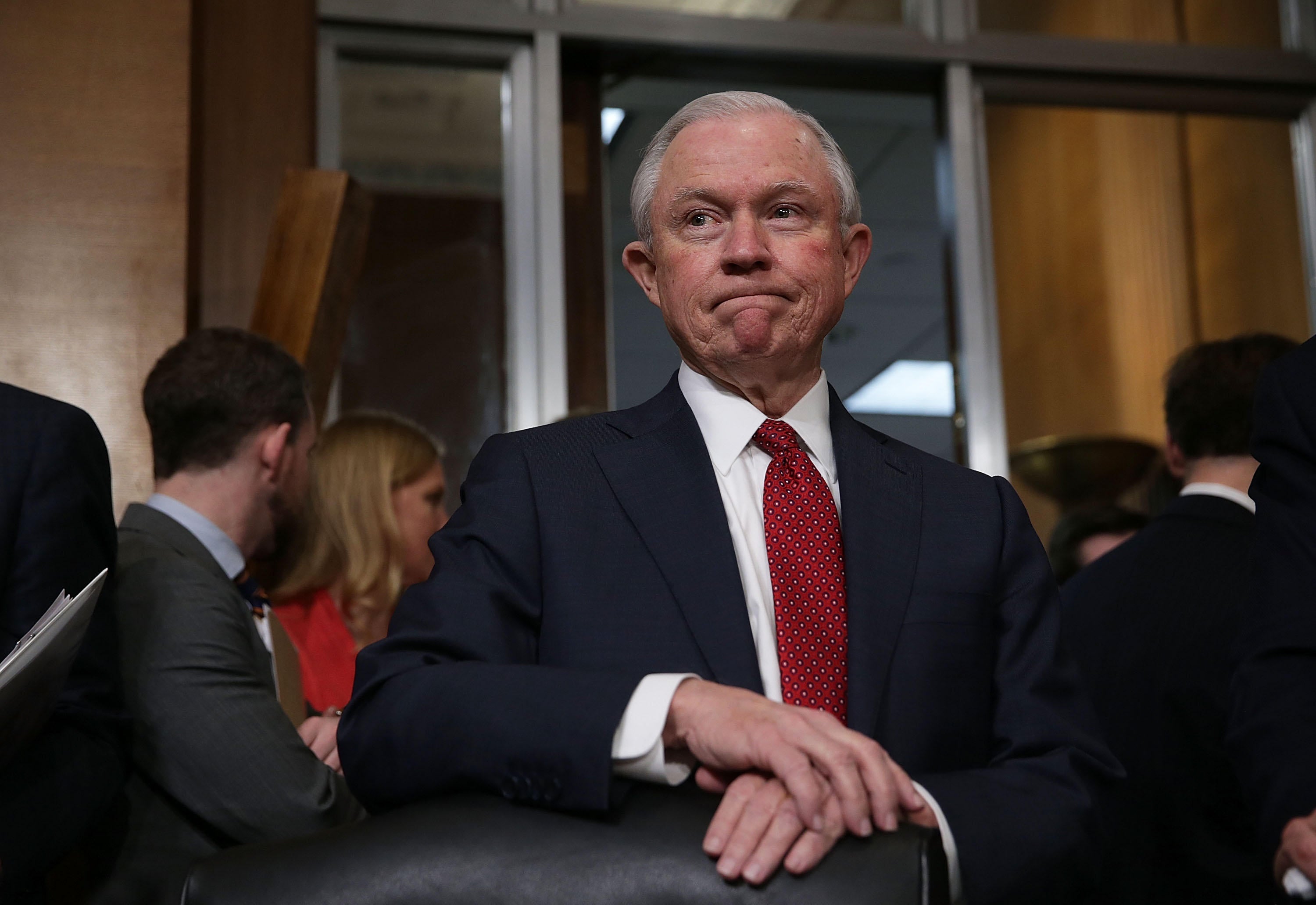 Sessions announces new position to police asset forfeiture
The Justice Department (DOJ) will hire a director of asset forfeiture accountability to oversee the DOJ's asset forfeiture program, Attorney General Jeff Sessions announced in a memo Tuesday.
But the new director — unlike, say, an inspector general who works to ferret out waste, fraud and abuse in a federal agency — won't be independent of the DOJ. The director will work in Deputy Attorney General Rod Rosenstein's office.
In July, Sessions strengthened DOJ's controversial use of civil asset forfeiture — which allows law enforcement to seize assets suspected to be connected with criminal activity, even if there is no charge — by reinstating a program former Attorney General Eric Holder had all but eliminated. Sessions brought back the use of adoptive forfeiture, allowing police to seize assets even in states with laws restricting the practice if they share some of those proceeds with the federal government.
"As our law enforcement partners will tell you and as President Trump knows well, asset forfeiture is a key tool that helps law enforcement defund organized crime, take back ill-gotten gains, and prevent new crimes from being committed, and it weakens the criminals and the cartels," Sessions said in his memo, announcing the new hire. "Even more importantly, it helps return property to the victims of crime. For this to be effective, however, we must start with strong leadership at the top, in conjunction with close coordination of forfeiture activities at all levels of the Department of Justice. That's why, today, I have directed the hiring of a director of asset forfeiture accountability within the Office of the Deputy Attorney General."
The new director will immediately begin to update the program's policy guidance, and find ways to improve controls of program funding, Sessions said.
Attorney Robert Everett Johnson, a critic of the program who works for the Institute for Justice, a nonprofit legal group that researches and defends civil liberties cases, said Sessions has "appointed a fox guarding the henhouse."
"For years, DOJ bureaucrats have used civil forfeiture to take property from innocent Americans," Johnson said in a statement. "Widespread and well-documented abuse has led to bipartisan calls for reform. And now the attorney general's answer is to put more bureaucrats in the room. But no amount of government bureaucracy can substitute for basic respect for Americans' constitutional rights. Congress needs to act, where DOJ will not."
As CBS News has reported, some lawmakers are looking for ways to curb asset forfeiture, despite Session's passion for the program. In September the House passed several amendments from Republicans and Democrats restricting funding for asset forfeiture, and a handful of members say they aren't done fighting for reforms.
Thanks for reading CBS NEWS.
Create your free account or log in
for more features.