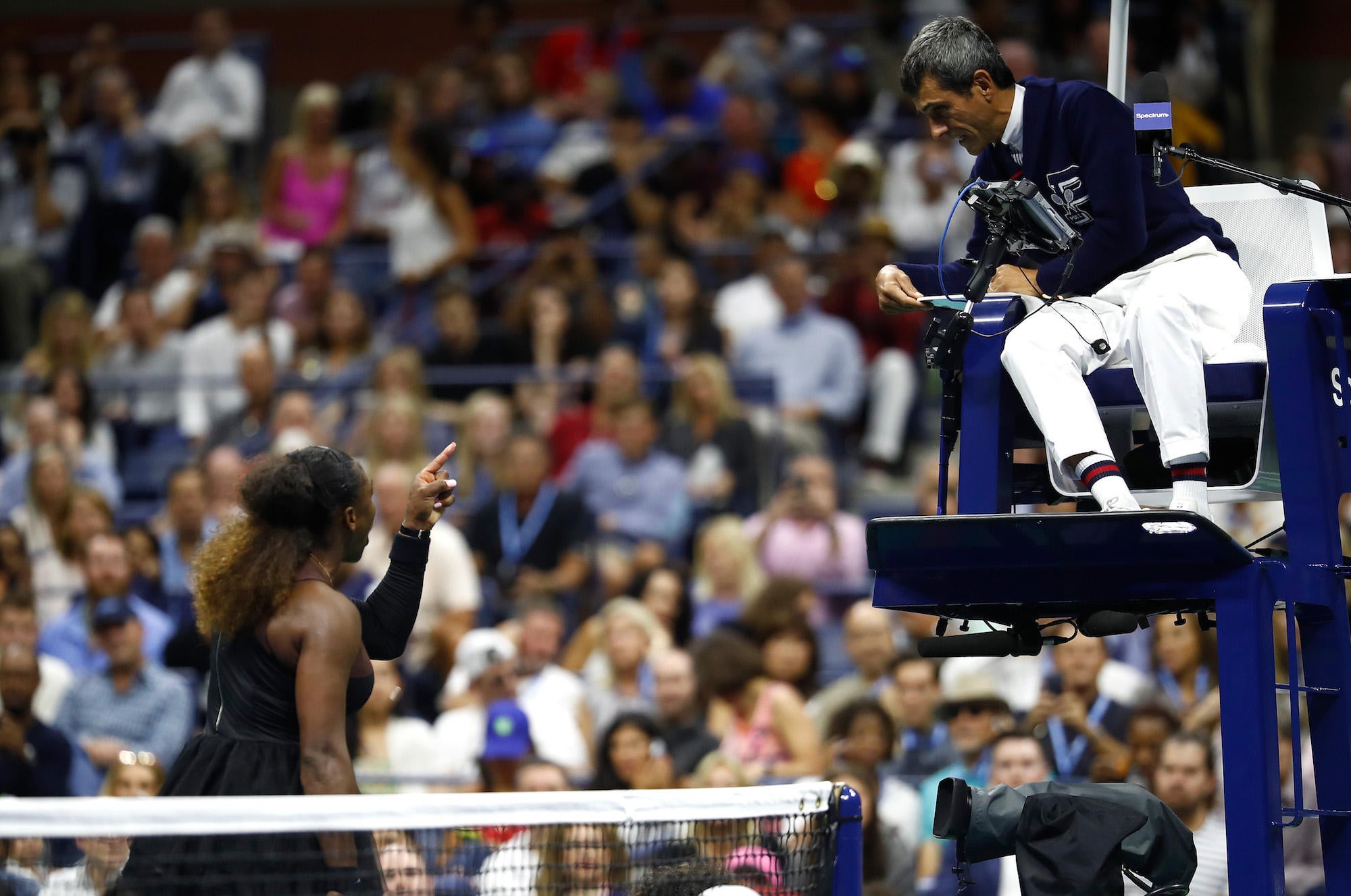 Serena Williams tells chair umpire: "I don't cheat to win, I'd rather lose"
Serena Williams argued with a chair umpire during the U.S. Open finals who gave her several penalties, telling him "I don't cheat to win, I'd rather lose." Williams lost the match 6-2-, 6-4 to 20-year-old Naomi Osaka, who won her first ever Grand Slam.
Williams tearfully demanded an apology from chair umpire Carlos Ramos when the penalty against Williams gave a game to Osaka.
Ramos gave Williams several code penalties: The first one was a warning for a coaching violation, the second warning was when she broke her racket, which gave a point to Osaka. Williams was given a third penalty for calling Ramos a "thief." That penalty put Osaka up 5-3, meaning she only needed one more game to win the match.
Williams told Ramos that she was not being coached, and she would never cheat. She demanded an apology, calling him a "thief" and a "liar."
"I have never cheated in my life," Williams said. "I have a daughter and I stand for what is right and I have never cheated."
Osaka, who has called Williams her idol, tearfully said upon winning that she knew the crowd was cheering for Williams and she was "sorry it had to end like this."
In a press conference after the match, Williams said "you definitely can't go back in time, but I can't sit here and say I wouldn't call him a thief again because I thought he took a game from me."
"But I've seen other men call other umpires several things and I'm here fighting for women's rights and women's equality and all kinds of stuff, but for me to say 'thief' and for him to take a game? It made me feel like it was a sexist remark ," Williams said. "I mean, he's never taken a game from a man because he said thief. For me, it blows my mind."
Later Saturday, the Women's Tennis Association said it will look into the dispute between Williams and Ramos.
"There are matters that need to be looked into that took place during the match," the association said in a statement, adding that both Williams and Osaka have "great integrity."
Thanks for reading CBS NEWS.
Create your free account or log in
for more features.