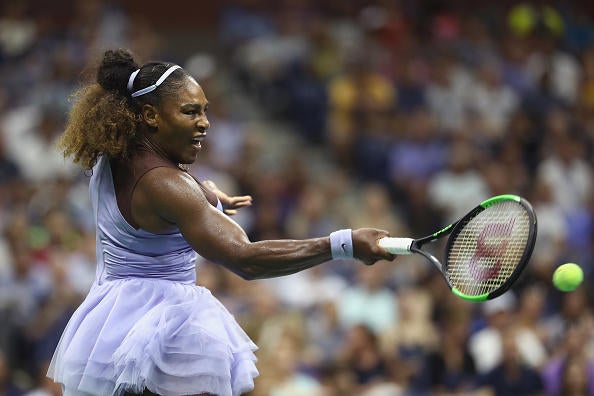 Inspirational new Nike ad features a young Serena Williams playing tennis
Have you ever wanted to see how a young Serena Williams played tennis? Spoiler alert: She was remarkable even then and Nike has the footage to prove it.
A new Nike advertistment tweeted Monday shows Williams taking to the tennis court, long before became an international tennis champion. She was nine years old in the footage, according to ESPN reporter Darren Rovell.
Williams' father, Richard Williams, provides the voice-over, encouraging his daughter to be her best.
"This is you at the U.S. Open," Richard says to his young, focused daughter as she bounces a tennis ball on a court in a home movie. When young Serena hits the ball, the video cuts to footage of the player at various years of the U.S. Open that she competed in.
Throughout the video, Richard's voice from the home movie can be heard over the footage of Serena playing as an adult, giving her positive feedback. "Good follow-through," Richard says as she smacks a ball over the net and, "Nice try," when she misses an opponent's serve.
The footage even shows one heartwarming moment of a man who appears to be father cheering for Serena in the stands at the U.S. Open as she hit the ball and scores a point.
The text "It's only crazy until you do it," shows up on the screen, followed by Nike's tagline "Just do it," at the end of the ad.
Serena tweeted the video Monday, writing, "If you don't dare to try and chase your dreams, you'll rob yourself the joy of doing it. Don't just dream it. #JustDoIt."
Serena has won the U.S. Open six times as a singles player and twice as a doubles player, competing with her sister Venus Williams as her partner. She and Venus will face each other at the U.S. Open on Friday.
Thanks for reading CBS NEWS.
Create your free account or log in
for more features.