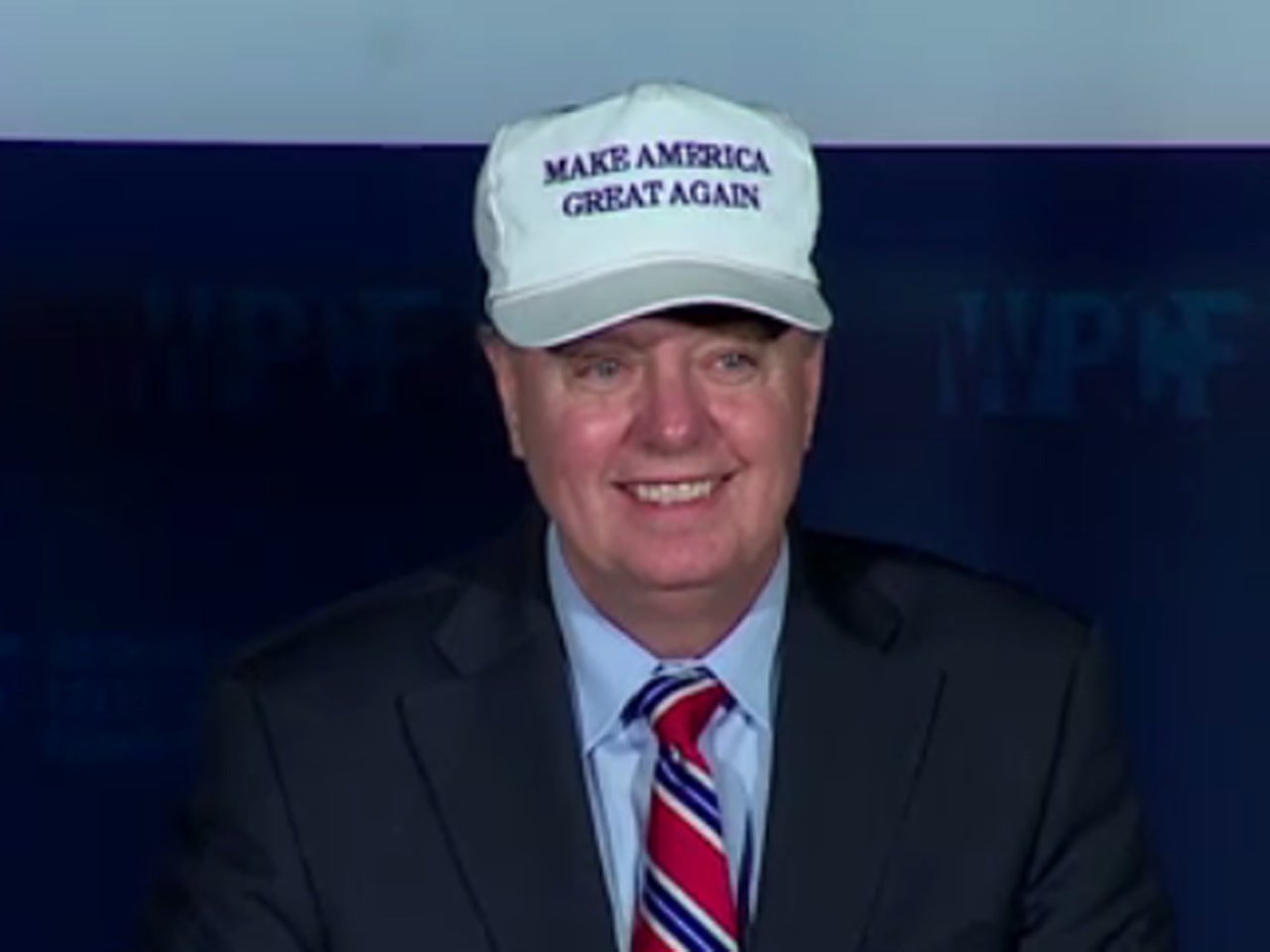 Senators say they'll look into Trump wiretapping claims
A Senate subcommittee is taking up the White House's call to investigate the veracity of President Trump's claim that former President Obama ordered the wiretapping of Trump Tower during the 2016 campaign.
Senators Lindsey Graham (R-SC) and Sheldon Whitehouse (D-RI), the heads of the Senate Judiciary Committee's Subcommittee on Crime and Terrorism, sent a letter Wednesday afternoon to the Department of Justice requesting evidence of, "any warrant applications and court orders...related to wiretaps of President Trump, the Trump Campaign, or Trump Tower."
"He's challenged Congress to do something about it," Graham told CBS News referring to Trump. "I accept that challenge, and I expect the FBI Director and Department of Justice to notify us if this warrant was obtained."
"We are reviewing the letter," a Justice Department spokesman said in response.
In order to have lawfully wiretapped Trump or members of his campaign, authorities would have to obtain a court order from a so called FISA court which would entail the existence of a secret paper trail.
"It should be pretty easy to be solved," Graham noted, "If there was a warrant obtained I want to know about it. If there was no warrant the answer is, there is no warrant."
On Tuesday both of the Republican chairmen of the House and a Senate intelligence committees suggested they had seen no evidence supporting the President's claim that any unlawful wiretapping had occurred.
The letter sent by Graham and Whitehouse left open the possibility that abuse occurred but also the possibility that a FISA court may have found evidence to authorize the wiretap.
"We would be equally alarmed to learn that a court found enough evidence of criminal activity or contact with a foreign power to legally authorize a wiretap of President Trump, the Trump Campaign, or Trump Tower."
Thanks for reading CBS NEWS.
Create your free account or log in
for more features.