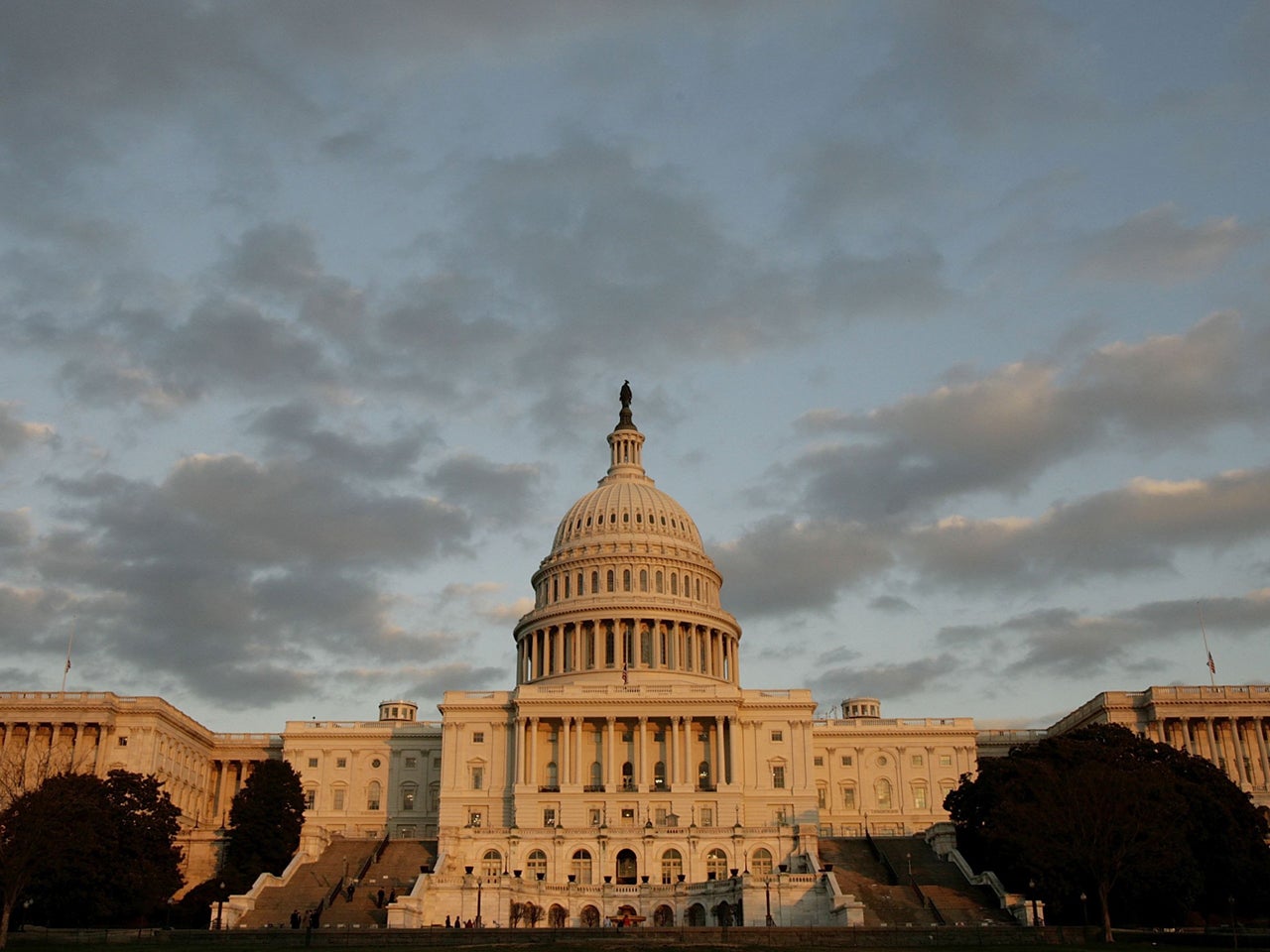 Senate Democrats block "sanctuary city" bill
Senate Democrats on Tuesday filibustered a bill to crack down on so-called sanctuary cities, an issue that became a political flashpoint over the summer and has only become more politically divisive thanks to the presidential election.
Two Democrats (Sens. Joe Donnelly of Indiana and Joe Manchin of West Virginia) joined 52 Republicans voting in favor of it, while one Republican, two independents and 42 Democrats voted against it.
Illustrating just how divisive the issue has become, Republicans are referring to the bill -- officially called the Stop Sanctuary Policies and Protect Americans Act -- as "Kate's Law," in honor of Kathryn Steinle, a San Francisco woman who was shot to death on a San Francisco pier by an immigrant in the country illegally.
"When felons enter our country illegally and repeatedly, is it fair to victims and families to not do what we can now to stop them?" Senate Majority Leader Mitch McConnell, R-Kentucky, said on the Senate floor Tuesday.
Democrats, meanwhile, are calling the bill "The Donald Trump Act."
"Like the disgusting and outrageous language championed by Donald Trump, this legislation paints all immigrants as 'criminals and rapists,'" Senate Minority Leader Harry Reid, D-Nevada, said on the Senate floor Monday.
The legislation in question, sponsored by Sen. David Vitter, R-Louisiana, would withhold federal funding from "sanctuary" states or cities that fail to comply with Department of Homeland Security-issued detainer requests for undocumented immigrants. Two GOP presidential candidates are co-sponsoring the measure: Sens. Ted Cruz of Texas and Marco Rubio of Florida (who has largely disavowed his support for 2013 comprehensive immigration reform efforts).
The White House on Tuesday said President Obama would veto it. In its policy statement, the White House said bill undermines DHS' Priority Enforcement Program (PEP), which enables federal immigration enforcement to work with state and local law enforcement to take custody of individuals who are enforcement priorities, including public safety and national security threats.
"The Congress should give PEP a chance to work, instead of displacing that collaborative approach--which prioritizes the worst offenders--with the coercive approach of this bill, which makes no such differentiation," the White House said.
Mr. Obama has only ever used his veto pen four times, but he has issued a total of 62 veto threats just this year, according to CBS News White House correspondent Mark Knoller.
Thanks for reading CBS NEWS.
Create your free account or log in
for more features.