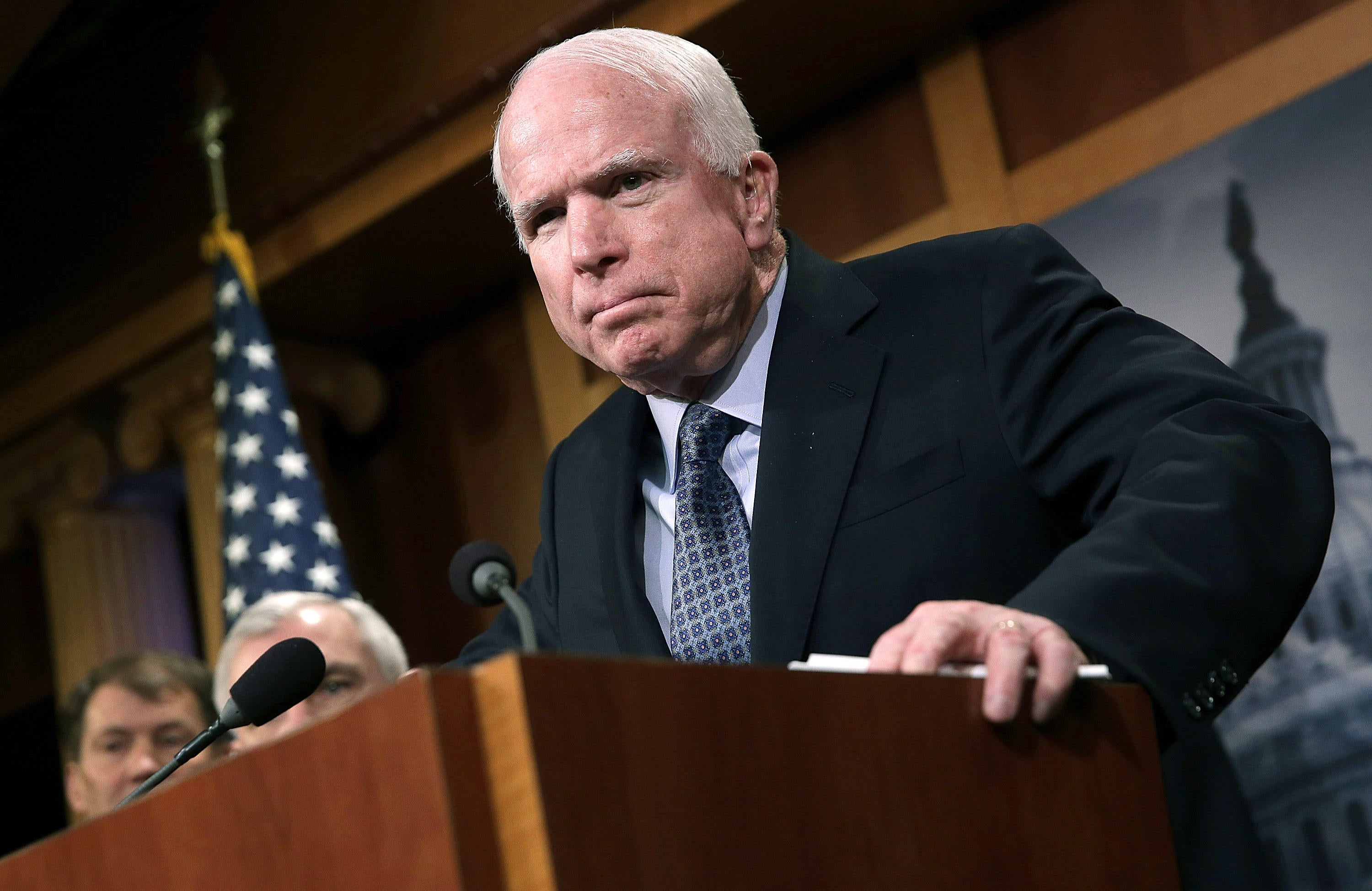 Senate Republicans join Democrats in calling for probe of Russian electioneering hacks
WASHINGTON - The Republicans on the Senate Armed Services Committee are joining with Democrats in calling for an examination of reports that Russia interfered in the presidential election in the hopes of getting Donald Trump into the Oval Office.
Chairman John McCain, incoming Senate Democratic Leader Chuck Schumer and others said in a joint statement Sunday that the CIA's report of Russia's efforts in the election "should alarm every American."
The leaders said they will push "to unify our colleagues around the goal of investigating and stopping the grave threats that cyberattacks conducted by foreign governments pose to our national security." Russia was the only country mentioned in the statement.
President Barack Obama ordered a full review of campaign-season cyberattacks to be completed before he leaves office. Many experts believe that is expected only to make official what U.S. intelligence officials have known for several weeks.
President-elect Donald Trump has dismissed the CIA's assessment that Russia powered his defeat of Democrat Hillary Clinton.
Mr. Trump's transition team slammed the intelligence agency itself in response to the assessment.
"These are the same people that said Saddam Hussein had weapons of mass destruction," the transition team said in a statement. "The election ended a long time ago in one of the biggest Electoral College victories in history. It's now time to move on and 'Make America Great Again.'"
The president-elect also denied the intelligence community's findings in an interview published in Time magazine this week.
"I don't believe they interfered. That became a laughing point, not a talking point, a laughing point. Any time I do something, they say 'oh, Russia interfered.'"
Though he didn't rule out Russian involvement, Mr. Trump suggested there were others who might be culpable.
"It could be Russia. And it could be China. And it could be some guy in his home in New Jersey," he told Time. "I believe that it could have been Russia and it could have been any one of many other people. Sources or even individuals."
Thanks for reading CBS NEWS.
Create your free account or log in
for more features.