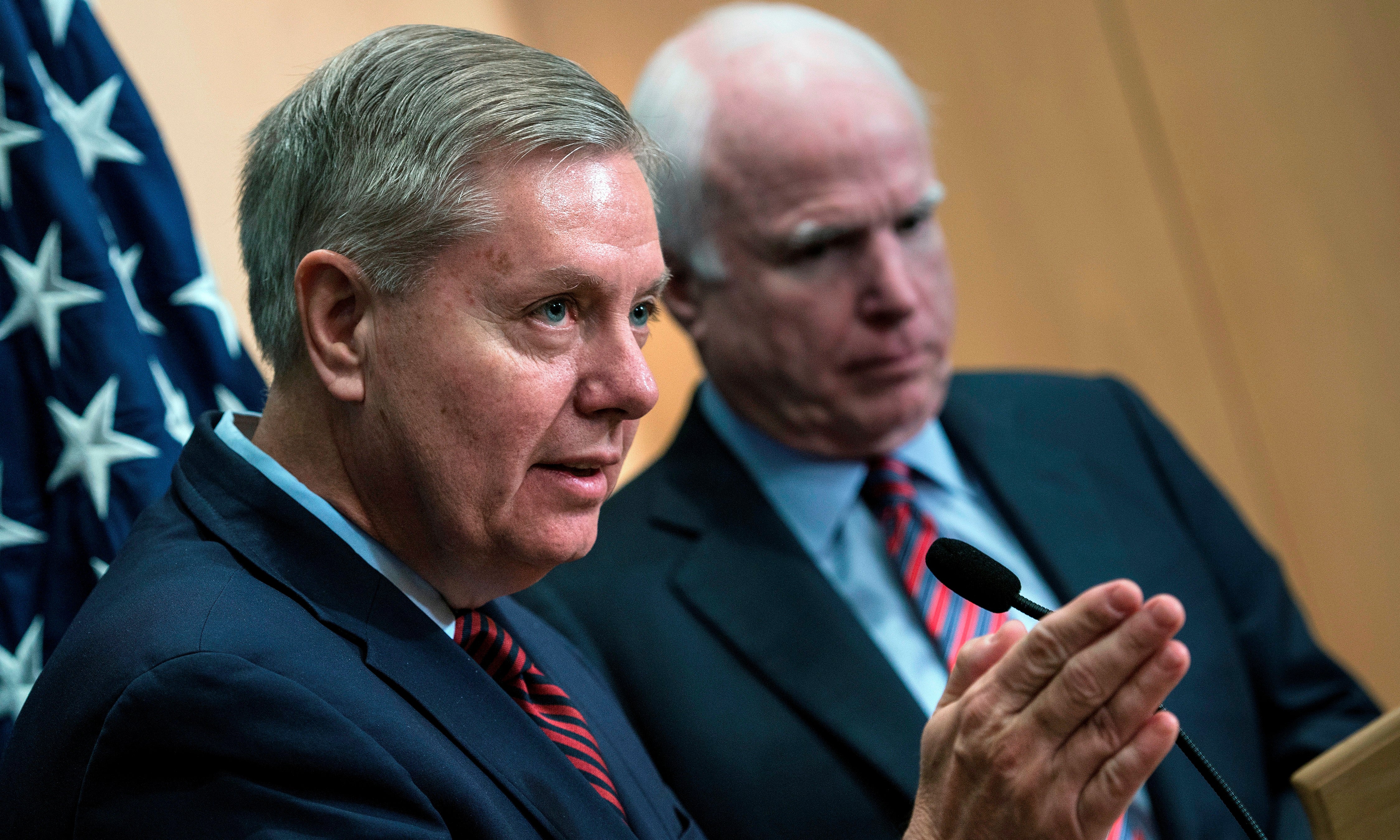 Obama, GOP senators call for probe to examine Russia's meddling in U.S. election
As two key Republican senators call for an investigation into Russia's meddling in the U.S. elections, President Obama is ordering a full review of any hacking that targeted the presidential election.
"The president has directed the intelligence community to conduct a full review of what happened during the 2016 election process," Homeland Security Adviser Lisa Monaco told reporters at a Christian Science Monitor breakfast. "It is...to capture lessons learned from that and to report to a range of stakeholders to include the Congress."
The review is to be completed before Mr. Obama leaves office.
At the same time, Sen. John McCain, R-Arizona, the chairman of the Senate Armed Service Committee, is preparing to launch a probe of Russia's cyber-incursions into U.S. weapons systems and has discussed reviewing Russia's interference in the election with the chairman of the Senate Intelligence Committee, Richard Burr, R-North Carolina, the report said.
"See, the problem with hacking is that if they're able to disrupt elections, then it's a national security issue, obviously," McCain told the Post.
Sen. Lindsey Graham, R-South Carolina, who's close with McCain, told CNN earlier this week that he thinks Russia "did interfere with our elections."
"It's pretty clear to me that Wikileaks was designed to hurt [Democratic presidential nominee Hillary] Clinton and it could be us tomorrow," Graham said. "I'm going after Russia in every way you can go after Russia."
On Wednesday, Reps. Elijah Cummings, D-Maryland and Eric Swalwell, D-California, introduced legislation that would create a bipartisan, independent commission that would investigate whether there was foreign interference in the 2016 presidential election.
In early October, the Obama administration accused the Russian government of hacking into U.S. political groups, people and institutions in order to influence the election.
CBS News' Jillian Hughes contributed to this report.
Thanks for reading CBS NEWS.
Create your free account or log in
for more features.