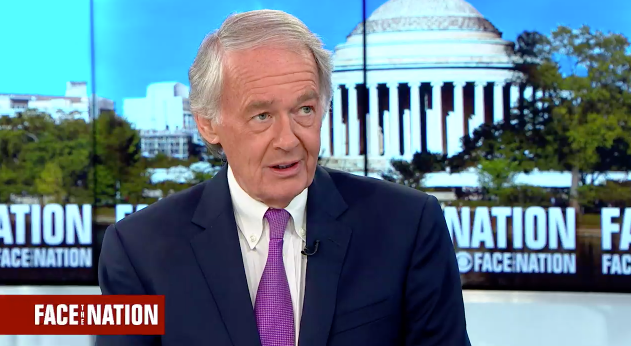 Sen. Ed Markey: Democrats "kept in the dark" about North Korea summit
Sen. Ed Markey, D-Massachusetts, says that he and his fellow Democrats have been "kept in the dark" about preparations for President Trump's upcoming summit with North Korean leader Kim Jong Un. Markey suggested on "Face the Nation" on Sunday that it's "far better for him to have included us" on the administration's approach to such high-level negotiations, saying both Republicans and Democrats are hoping the negotiations are a success.
Ahead of Tuesday's talks, Markey, the ranking Democrat on the Senate Foreign Relations' subcommittee dealing with North Korea policy, said there's a "vast gulf" between the U.S. and North Korea's definition of what "denuclearization" actually means.
"On our side, we believe it means a removal of all nuclear weapons and delivery capacity on the Korean Peninsula. Kim does not actually agree with that," said Markey. He added that the U.S. wants "an inventory of all nuclear weapon sites, ballistic missile sites, development, manufacturing and research facilities to be made public."
Markey said the U.S. needs a "verifiable way of ensuring there's a dismantlement of those facilities which is taking place, again, on a verifiable basis."
The senator added that it would be "wise for the president to come to Congress to ensure that there is a ratification of any agreement which does take place between the North Koreans and the United States," while including South Korea and Japan.
"We cannot sell out our allies as part of this negotiation," he added.
Thanks for reading CBS NEWS.
Create your free account or log in
for more features.