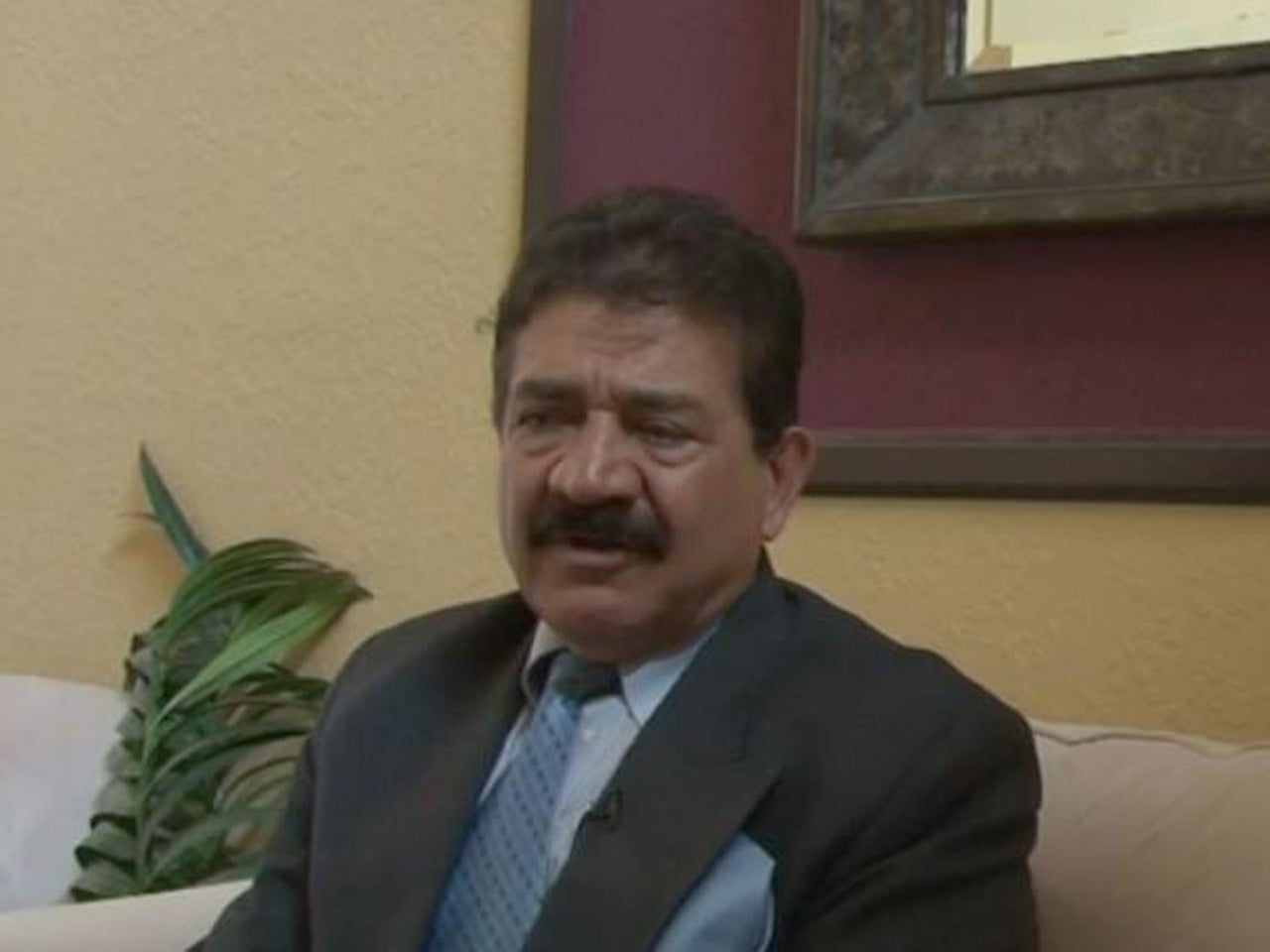 Orlando gunman's dad walks back condemnation of gays
PORT ST. LUCIE, Fla. - The father of the shooter in the Orlando nightclub massacre told CBS News he wants the world to know one important thing: there is no excuse for what his son did.
Seddique Mir Mateen said he asked CBS News correspondent David Begnaud to his home in Port St. Lucie to clarify any ambiguity that may have been left after a video surfaced showing him saying "God will punish those involved in homosexuality," adding it's, "not an issue that humans should deal with."
The elder Mateen said his son Omar Mateen was wrong to not just target gays, but to inflict suffering on any other human being, most especially during the Islamic holy month of Ramadan.
"He doesn't have the right, nobody has the right to harm anything, anybody," Mateen told CBS News. "What a person's lifestyle is, is up to him. It's a free country. Everybody has their own choice to live the way they want to live."
Mateen said he did not raise his son in America to become a terrorist, and that he never suspected a turn to the dark side of extremism.
"I wanted him to get higher education to be servant of the United States," Mateen said.
Despite Omar Mateen being previously investigated by the FBI for troubling statements about Islamic extremism, Seddique Mateen said even talking to him just before the shooting didn't raise any red flags about the violence to come.
"If I did notice, I would have called," he said.
In the wake of the shooting, the statements and earlier videos by Seddique Mateen lend some insight into the environment in which his U.S.-born son was raised.
Seddique Mateen hosts a program on a California-based satellite Afghan TV station, aimed at the Afghan diaspora in the in the U.S., called the "Durand Jirga Show."
A senior Afghan intelligence source tells CBS News correspondent Lara Logan that the show is watched by some in people in Afghanistan but the primary audience is ethnic Pashtun Afghans living in the U.S. and Europe.
The Taliban Islamic extremist movement is comprised almost entirely of Pashtuns, and Mateen's show takes a decidedly Pashtun nationalistic, pro-Taliban slant; full of anti-U.S. rhetoric and inflammatory language aimed at non-Pashtuns and at Pakistan, the source told Logan.
The name of the show references the Durand line, the disputed border between Afghanistan and Pakistan that was established in the 19th century by Britain. It has long been at the heart of deep-seated mistrust between Afghans and Pakistanis.
Seddique Mateen once campaigned in the United States for current Afghan President Ashraf Ghani -- seen as a moderate leader -- who appeared on his program in 2014. But since then Seddique has turned against Ghani in both his broadcasts and numerous videos posted to a Facebook account.
In his Facebook videos, the alleged gunman's father has often appeared wearing a military uniform and declaring himself the leader of a "transitional revolutionary government" of Afghanistan. He claims to have his own intelligence agency and close ties to the U.S. Congress -- assets he says he will use to subvert Pakistani influence and take control of Afghanistan.
After watching his videos -- none of which were recorded in English -- CBS News' Ahmad Mukhtar said it seemed possible that Seddique Mateen is delusional. "He thinks he runs a government in exile and will soon take the power in Kabul in a revolution," notes Mukhtar.
Thanks for reading CBS NEWS.
Create your free account or log in
for more features.