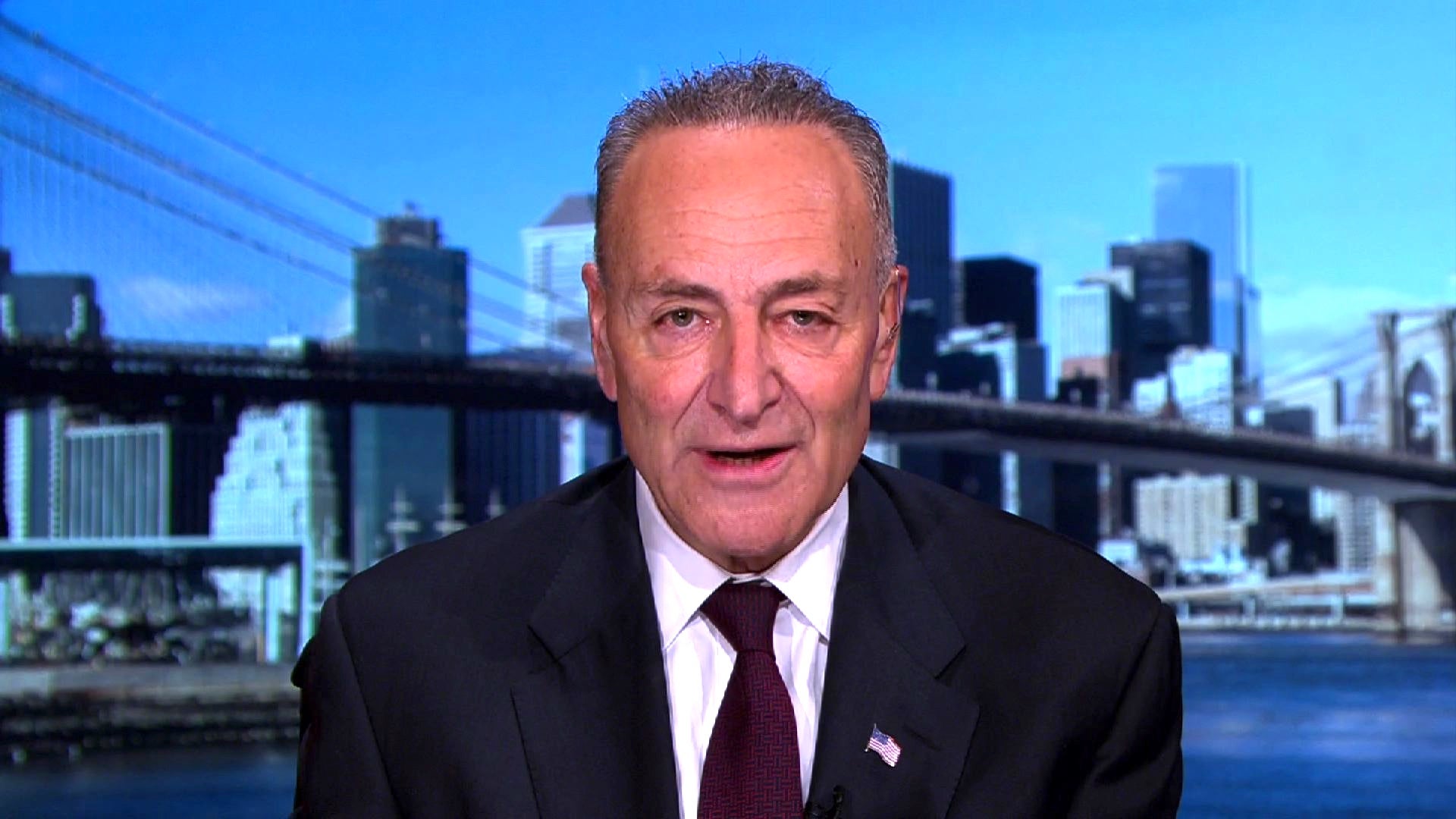 Sen. Schumer lays out battle over Keystone pipeline
Sen. Chuck Schumer, D-New York, said Democrats have enough votes to support the president if he vetoes a bill to begin construction on the Keystone XL pipeline.
"I think there will be enough Democratic votes to sustain the president's veto," said Schumer, the number three Senate Democrat, on "Face the Nation" Sunday.
The Senate narrowly defeated a bill to fast track construction of the pipeline after the House passed it in November. After the vote, Senate Minority Leader Mitch McConnell, R-Kentucky, pledged it would be the first bill he takes up when Republicans assume control of the Senate later this month.
Despite Schumer's belief that President Obama would veto the bill, he said that when it comes to the floor, Democrats still plan to offer a series of amendments to make it "more of a jobs bill."
"Our Republican colleagues say that this is a jobs bill but that really is not true at all. By most estimates it would create several thousand temporary construction jobs and only 35 permanent jobs," Schumer said.
The amendments his party might offer include requirements that the steel used in the pipeline be made in America and that the oil that is transported through it be used in America. They would also likely introduce an amendment to create clean energy jobs.
"Why create very few jobs with the dirtiest of energy from tar sands when you can create tens of thousands more clean jobs using wind and solar?" Schumer said. "Our Republican colleagues are doing what they always do: they're appeasing a few special interests -- in this case oil companies and pipeline companies and not really doing what's good for the average middle class family in terms of creating jobs."
As for how the amendments could affect the president's response to the bill, he said, "These amendments will make it better but certainly not good enough at this point in time."
Thanks for reading CBS NEWS.
Create your free account or log in
for more features.