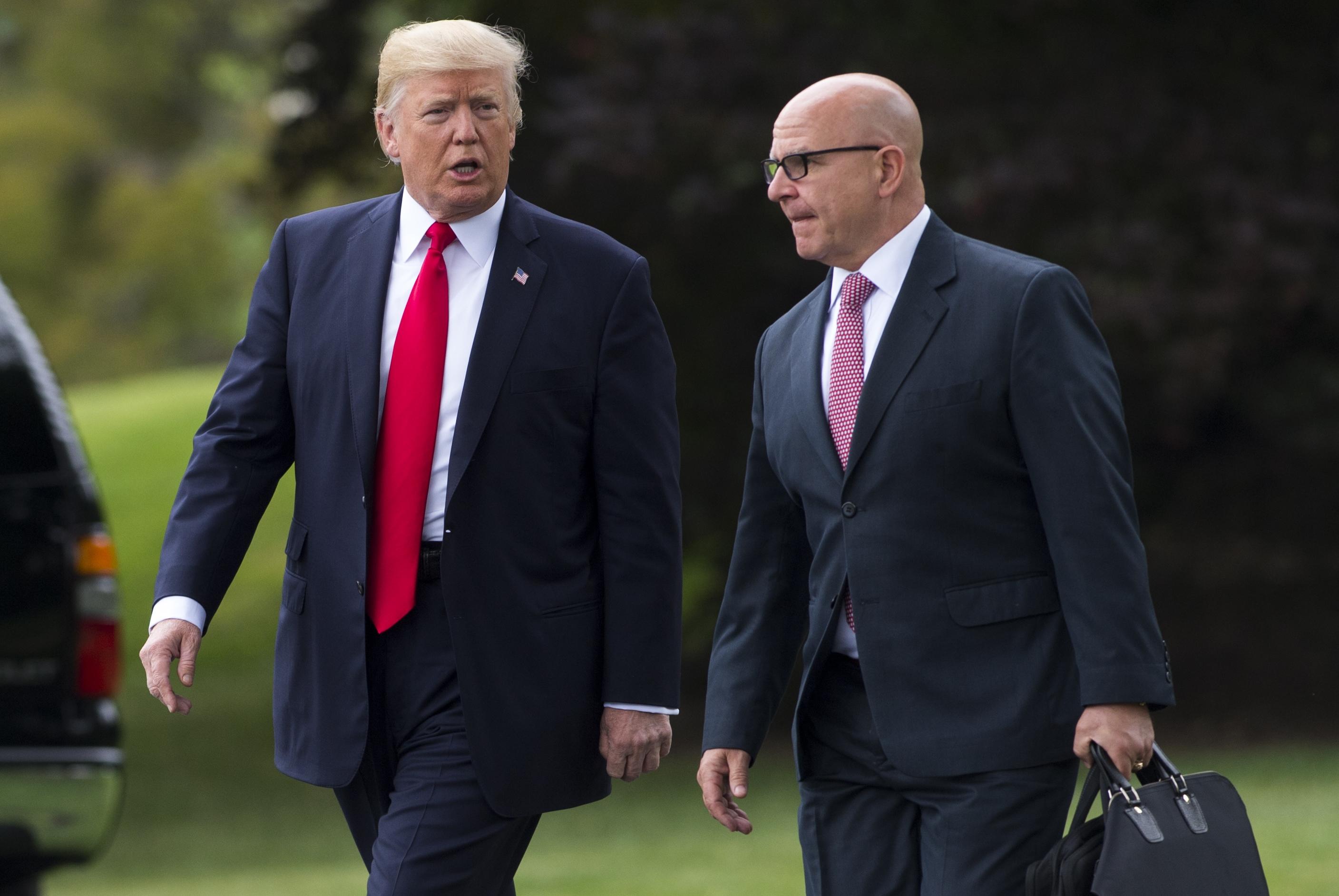 Sarah Sanders denies report that H.R. McMaster is about to be fired
In the face of reporting by several media outlets that Gen. H.R. McMaster is in imminent danger of being removed as national security adviser, White House press secretary Sarah Huckabee Sanders wrote in a tweet Thursday night that she has spoken with both President Trump and with McMaster and, "contrary to reports, they have a good working relationship and there are no changes at the NSC [National Security Council]."
But sources have told CBS News' chief White House correspondent Major Garrett earlier this month that McMaster is in real jeopardy of losing his job. The Washington Post went further, running a story with a headline Thursday night that read, "President Trump has decided to remove H.R. McMaster, and others may follow."
The Post reported that Mr. Trump is already talking to potential replacements and that Kelly has told White House staff that the president has made up his mind about terminating McMaster.
Earlier Thursday, the president pushed back on reports that he is considering removing McMaster and at least a couple of other top officials in his administration. In an Oval Office meeting with the Irish prime minister, Mr. Trump called stories of upcoming staff changes "very false," but also said "there will always be change." Tuesday he fired Secretary of State Rex Tillerson, in a tweet, and announced that CIA Director Mike Pompeo would replace him, and Deputy CIA Director Gina Haspel will take the top job at the spy agency.
The last month has already seen the departures or announced departures of communications director Hope Hicks, Tillerson and chief economic adviser Gary Cohn.
"There will always be change, but very little," the president added. "It was a very false story. A very exaggerated and false story. But there will always be change."
Thanks for reading CBS NEWS.
Create your free account or log in
for more features.