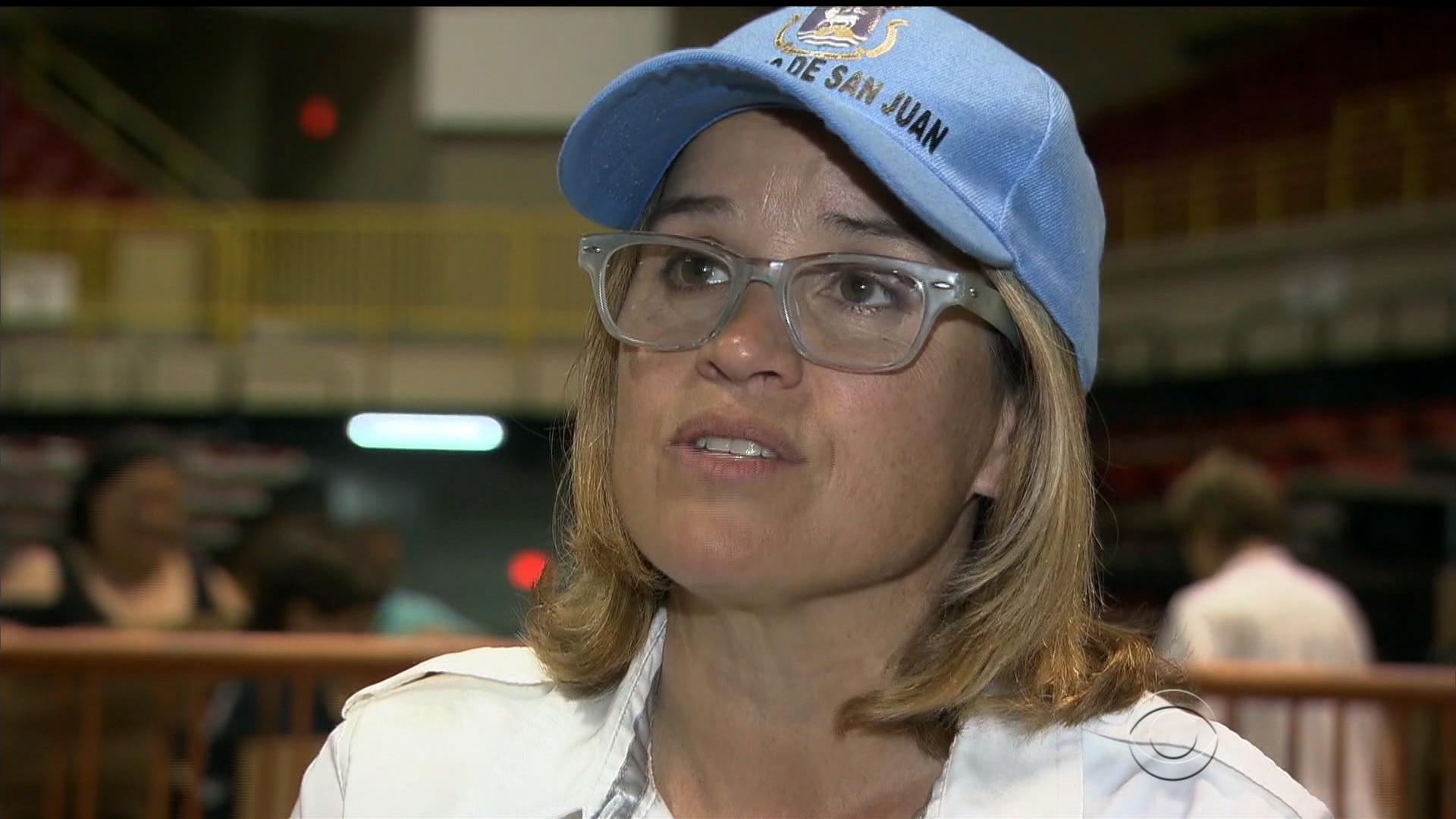 Energy company apologizes after sparring with San Juan mayor
Whitefish Energy, the small company awarded a $300 million contract to rebuild Puerto Rico's beleaguered power grid, apologized late Wednesday to San Juan mayor Carmen Yulín Cruz after they sparred over the contract
In a tweet, Whitefish Energy wrote to Cruz and "everyone in Puerto Rico" that the comments "did not represent who we are and how important this work is to Puerto Rico's recovery."
Cruz called the contract "alarming" in an interview published earlier in the day on Yahoo News.
"The contract should be voided right away, and a proper process which is clear, transparent, legal, moral and ethical should take place," Cruz said.
"It seems like what the Puerto Rican people are going to be paying for, or the American people are going to be paying for, is an intermediary that doesn't know what is at stake here and that really has to subcontract everything," she told Yahoo News. "What we need is somebody that can get the job done and that has the expertise to get the job done."
As of Wednesday, a month after Maria hit, 75 percent of Puerto Rico was without power.
Whitefish Energy said in a statement on Twitter Wednesday they share the mayor's frustration regarding the situation in Puerto Rico "but her comments are misplaced."
Cruz responded on Twitter by posting, "You would think I am the only one in the world that has commented on this. What is it about women having an opinion that irritates some?"
"If @WhitefishEnergy feels that asking for transparency is 'misplaced', what are they afraid we will find," she tweeted.
Whitefish Energy responded by posting, "We've got 44 linemen rebuilding power lines in your city & 40 more men just arrived. Do you want us to send them back or keep working?"
Cruz fired back, saying the comment proved the company's "political motivations," to which Whitefish responded, "Mayor, you called for our work to end. We do not want to leave the island without help. We're committed to restoring power to Puerto Rico.
Whitefish Energy spokesman Ken Luce told CBS News that Cruz is "misguided in her anger at lack of progress referring to the power grid."
"Whitefish Energy is the only power company there getting work done while others are not," Luce said. "That's all what we thought she was misguided about. It was not about being a woman. And if we left the island there would be no one doing the work. Simple as that."
"We negotiated a contract for Whitefish to do the most challenging work, which is work in the mountains," Luce said. "In the mountainous regions we were working in, the work is getting done."
Earlier this week, the Puerto Rico Electric Power Authority awarded Whitefish -- a two-year-old company based in Interior Secretary Ryan Zinke's hometown -- the contract to help crews restore transmission and distribution lines that were damaged or destroyed during Hurricane Maria.
Lawmakers have raised red flags about the contract. Rep. Raul Grijalva of Arizona, senior Democrat on the House Natural Resources Committee, said Congress "needs to understand why the Whitefish contract was awarded and whether other, more cost-effective options were available," The Associated Press reported.
CBS News' Stefan Becket contributed to this report.
Thanks for reading CBS NEWS.
Create your free account or log in
for more features.