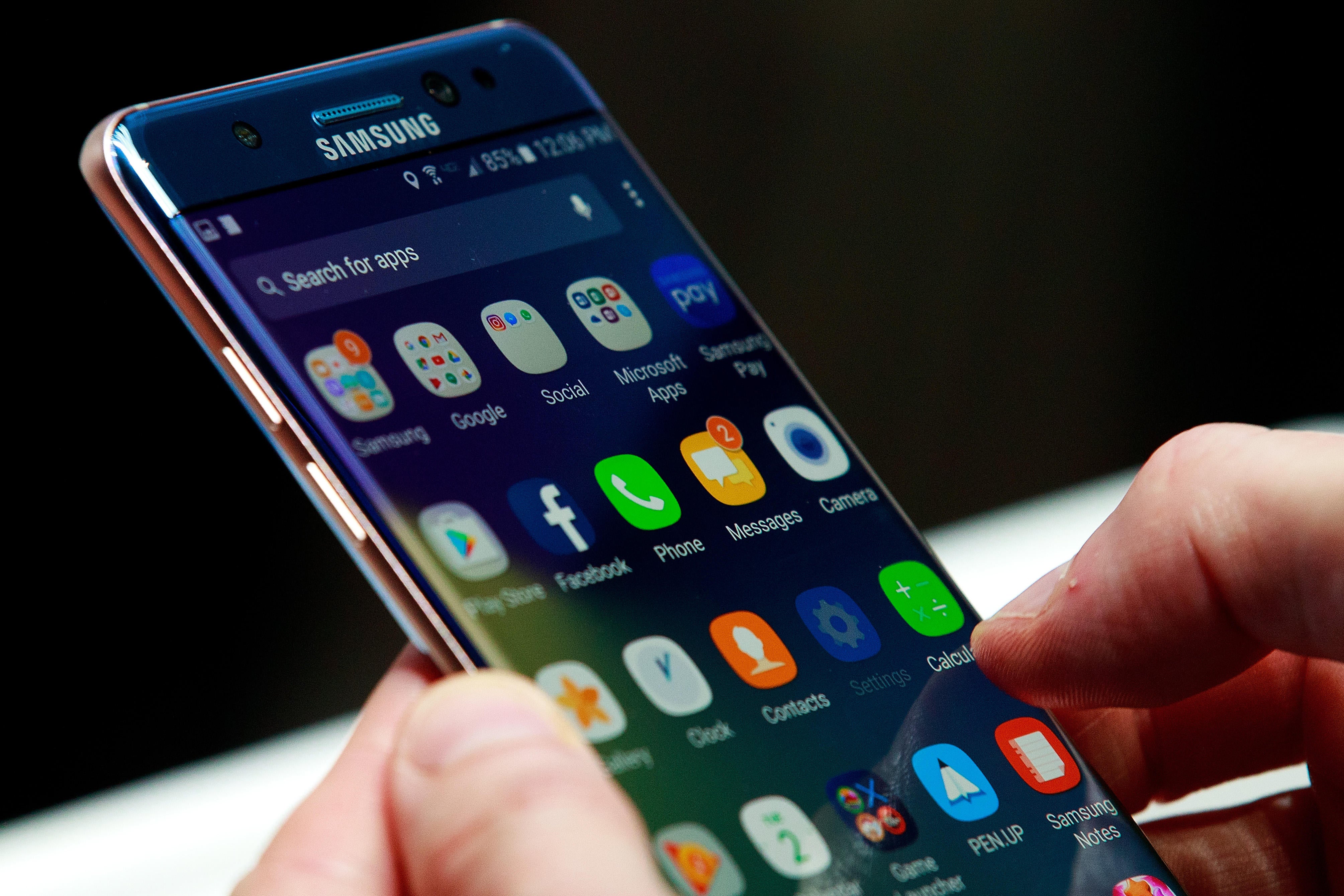 As Samsung kills Note 7s, some users won't let go of phone
Today is the last day many owners of the Galaxy Note 7 smartphone will be able to use the device. The phone is under a worldwide recall after several overheated and caused fires.

Verizon and AT&T will roll out a software update Thursday to prevent the phone from recharging or connecting to cellular networks. Users who choose to keep them are warned the device's battery can fail and catch fire, reports CBS News correspondent Kris Van Cleave.
Chris Thompson is holding on tight to his Samsung Note 7, despite nearly two million of the devices being recalled in the U.S. and banned on aircraft.
"I am very attached to it. It's been the best phone I've ever had," Thompson said.
A defect caused the smartphone's lithium-ion battery to overheat – and in some cases burst into flames – resulting in at least 13 reports of burns and 47 reports of property damage.
"A lot of us feel that there were not enough incidences out of how many phones were actually out there, for it to be a serious problem, I mean it's less than a one percent chance," Thompson said.
Samsung says more than 93 percent of the Note 7's under recall have been turned in, but more than 100,000 are still out there. That's why the company worked with wireless carriers on the update that effectively renders the phone useless. Thompson and other Note 7 fans are coming together online, sharing ways to avoid the update so they can keep using the device.
The recall has cost Samsung billions, and its focus now is putting the Note 7 debacle in the past. Samsung Electronics America President Tim Baxter spoke at the Consumer Electronics Show Wednesday, promising the company will soon release the cause of the defect.
"We continue our intensive efforts internally and with third-party experts to understand what happened and to make sure it does not happen again," Baxter said.
"This is going to be a rebuilding year for Samsung. It's going to be a hard year for them," CNET senior reporter Shara Tibken said. "In terms of marketing, Samsung is going to have to do things to reassure customers that they know what happened, it's not going to happen again, and that all Samsung devices are going to be safe from here on out."
The Consumer Product Safety Commission and Samsung say consumers with a Note 7 should stop using the devices immediately. They can be exchanged for another phone or for a full refund.
Thanks for reading CBS NEWS.
Create your free account or log in
for more features.