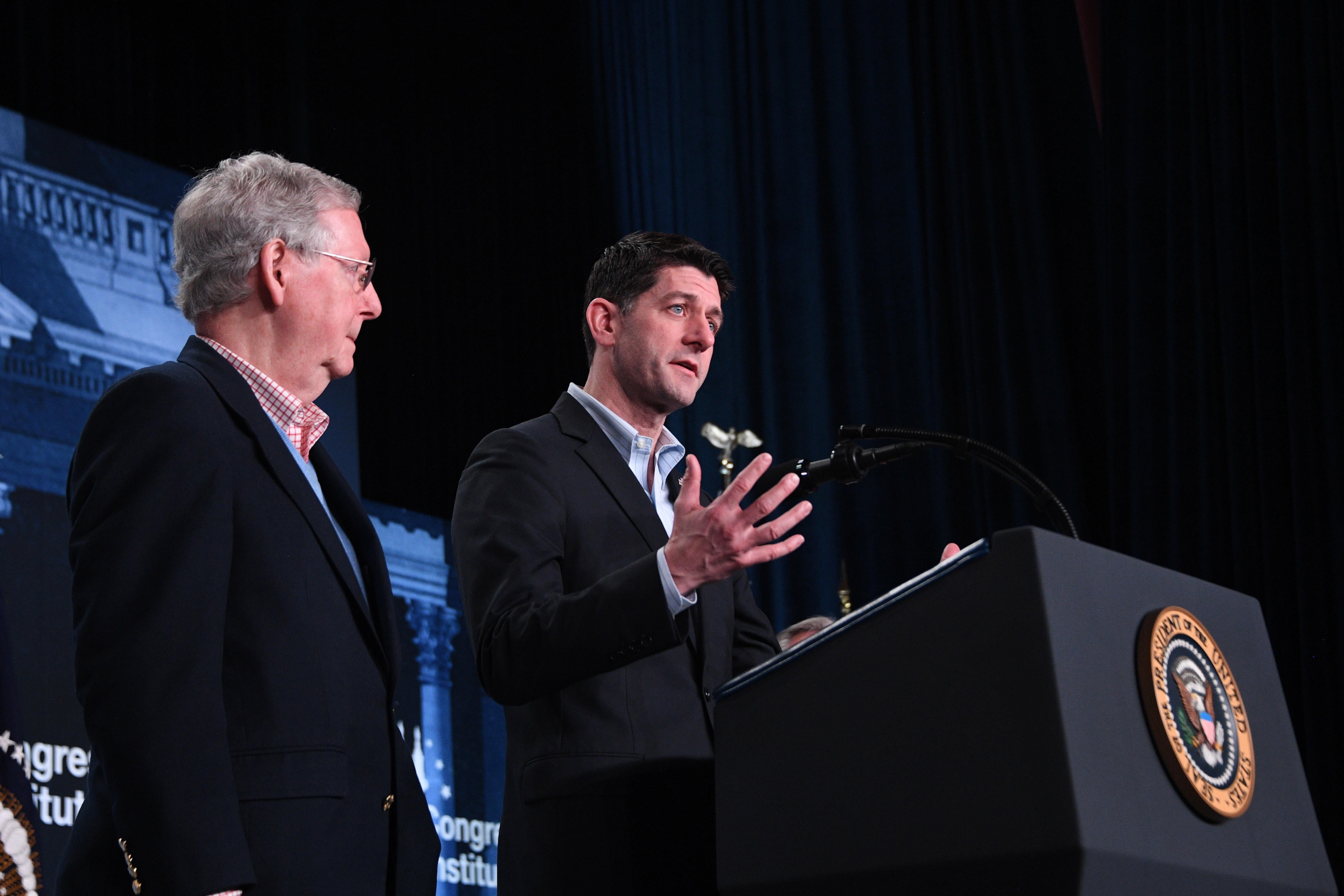 Ryan, McConnell talk Intel memo at GOP retreat
House Speaker Paul Ryan and Senate Majority Leader Mitch McConnell defended the plans of the House Intelligence Committee to release a classified memo that details alleged surveillance abuses by the FBI and Justice Department during the 2016 presidential election.
"What this memo is is Congress doing its job in conducting legitimate oversight over a very unique law, FISA. If mistakes were made and individuals did something wrong, it's our job as the legislative branch to conduct oversight over the executive branch if abuses were made," Ryan said at a Republican retreat in West Virginia on Thursday.
He added "If Americans civil liberties were abused that needs to come to light so that it does't happen again. What this is not is an indictment of our justice systems, of the FBI, the Department of Justice, it does not impugn the Mueller investigation or the deputy attorney general."
Members of the House Intelligence Committee voted along party lines Monday to make the four-page document, penned by the staff of Rep. Devin Nunes, R-California, public. In the same meeting, the committee voted against publicly releasing a memo drafted by the minority and intended as a rebuttal to the majority's document.
The memo is said to contain allegations about FBI and DOJ abuses of the Foreign Intelligence Surveillance Act. It was sent to President Trump Monday evening, and the White House expects to inform Congress likely Friday that the president approves publishing the memo.
McConnell said Ryan is "handling this just right."
The House speaker added that people should not be "drawing lines" over the memo's release, and instead urged the release of the memo in the spirit of "transparency."
"This is about us holding the system accountable and reviewing whether or not FISA abuses occurred," said Ryan, seeming to endorse the release of the memo "so long as we're not revealing sources and methods to protect our national security."
Amid Democratic calls for Chairman Nunes to step down from his leadership position on the Intelligence Committee, Ryan says Democrats are "playing politics and they're looking for a political distraction."
Thanks for reading CBS NEWS.
Create your free account or log in
for more features.