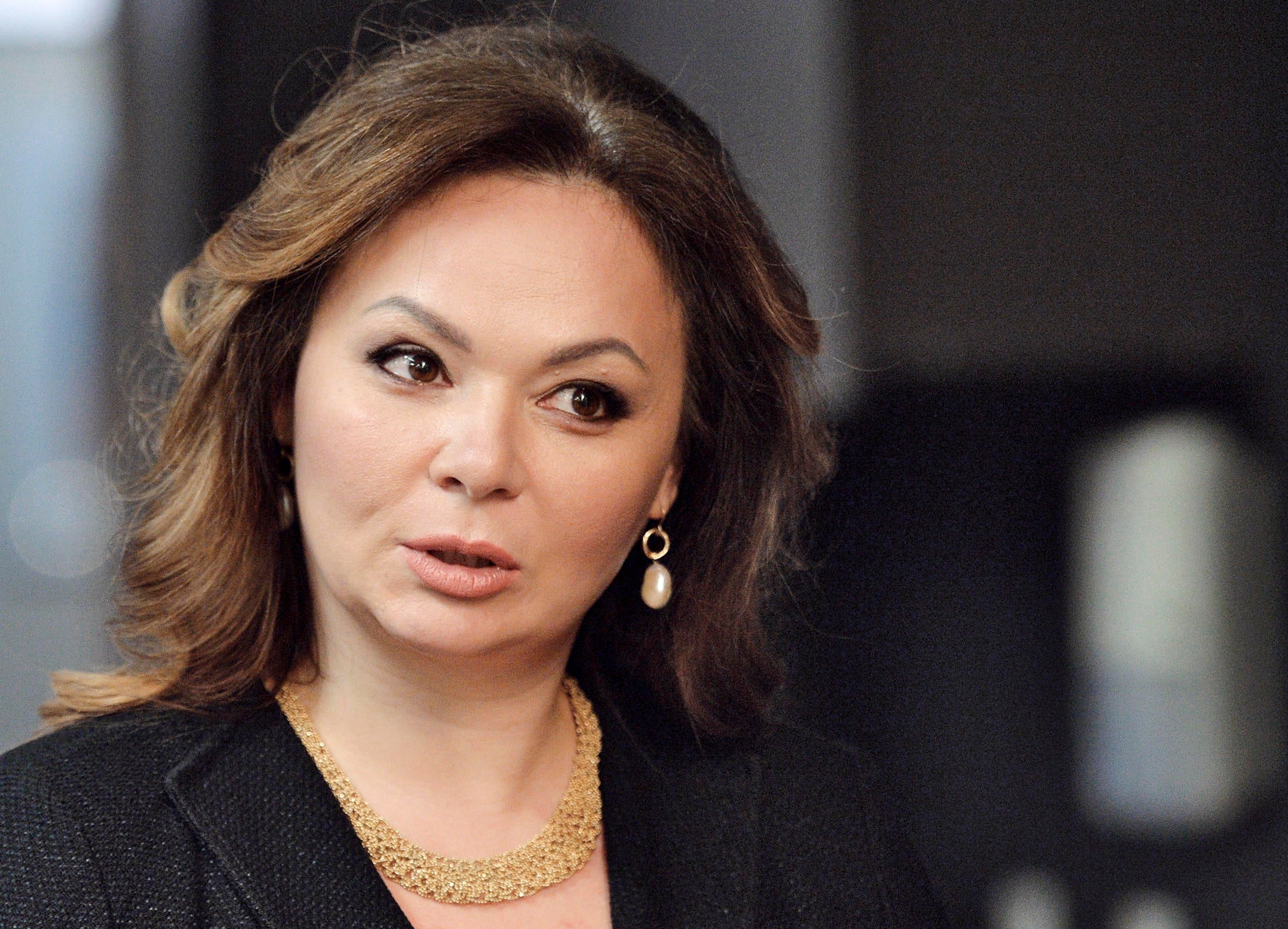 Russian lawyer who met with Trump Jr. says she is an informant
An organization established by an exiled Russian tycoon says it has obtained emails showing collaboration between Russian government officials and the Russian lawyer who met with Donald Trump Jr. in 2016. The lawyer, Natalia Veselnitskaya, also admitted she's an informant to the Russian attorney general, during an NBC News interview that's slated to air Friday, according to the New York Times.
"I am a lawyer, and I am an informant," she reportedly told NBC. "Since 2013, I have been actively communicating with the office of the Russian prosecutor general."
This contradicts her earlier contention that she had no connections with the Russian government. Last year, when asked point blank by NBC if she had any connections to the Russian government or had previously worked for the Kremlin, Veselnitskaya replied, "No."
The emails the Dossier organization have suggest Veselnitskaya worked closely with a top official in Russia's Prosecutor-General's Office to fend off a U.S. fraud case against one of her clients.
Veselnitskaya has denied having connections to the Kremlin since her meeting with then-candidate Donald Trump's son, son-in-law and campaign chairman. The encounter took place after Donald Trump Jr. was told she had potentially incriminating information about Trump's election opponent, Hillary Clinton.
Veselnitskaya is a well-connected Moscow lawyer, but the extent of her government ties has been unclear.
Trump Jr., along with the president's son-in-law, Jared Kushner, and then-campaign chairman Paul Manafort met with Veselnitskaya in June 2016 after Trump Jr. was told in emails that the lawyer could provide damaging information about Hillary Clinton.
An email written to Trump Jr. by Rob Goldstone, a British public relations executive who came into contact with the Trump family during the planning of the Miss Universe pageant in Moscow in 2013, said that the Russian prosecutor had such information.
"The Crown prosecutor of Russia met with his father Aras this morning and in their meeting offered to provide the Trump campaign with some official documents and information that would incriminate Hillary and her dealings with Russia and would be very useful to your father," Goldstone wrote in early June 2016.
Senate Intelligence Committee investigators, who are looking into Russian meddling in the 2016 presidential campaign interviewed Veselnitskaya in Berlin recently, according to the AP. They spoke with her for about three hours and focused on information contained in a collection of memos compiled by a former British spy, whose worked was funded by the Democratic National Committee and the campaign of Hillary Clinton. The dossier contains numerous allegations of Russian ties to Donald Trump, his associates and the Trump campaign.
Dossier is an arm of tycoon and Kremlin critic Mikhail Khodorkovsky.
Thanks for reading CBS NEWS.
Create your free account or log in
for more features.